About Rome

For More Information

(0039) 338 7791615
Mon - Sat / 08:30 AM - 8:30 PM
Availability
Mon, Thu, Sat
Semi Private
Max 8, Min 2 People
Why Choose It?
Invigorate your morning with breakfast in the Vatican.
Admire Michelangelo's magnum opus, the Sistine Chapel, in the serene beauty of the morning.
Satisfy your wanderlust in the beauty that is St. Peter's Basilica.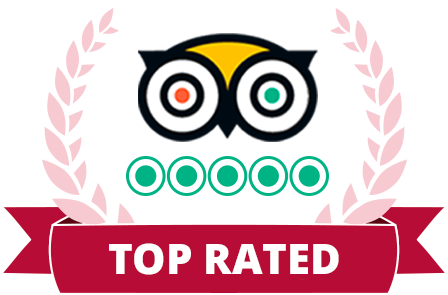 Tour Description
*A maximum of eight participants are permitted for this tour*
The Italians have a saying: chi dorme non piglia pesci – he who sleeps won't catch any fish. We might say that the early bird catches the worm. But given that this is the Vatican, the heart of the Catholic Church, the fish seems more appropriate! Your early-bird Vatican tour lets you seize the day, ensuring you're first inside the Vatican and getting the most out of your time in Rome.
Starting with a breakfast fit for the Pope in the Vatican Museum's verdant Pinecone Courtyard, you'll be thoroughly energized to meander through the expansive halls of the Vatican Museums, gaze up at the stunning ceiling of the Sistine Chapel, and explore the world-renowned Vatican Museums.
Meet bright and early outside the Vatican Museums then enter for breakfast
Meeting your licensed guide at 7:15 am outside the entrance to the Vatican Museums, you'll walk straight into the Vatican with VIP entrance long before the crowds arrive. A bountiful American breakfast buffet will be waiting for you in the Pinecone Courtyard, served hot and ready to energize you for a phenomenal trip through centuries of art and legends.
Explore the inspirational collection of the Vatican Museums
Roam the expansive halls with your licensed guide, who will regale you with stories that will bring the Vatican's repertory to life. Explore the shifting terrains in the Gallery of Maps and revel in folklore and history in the Gallery of Tapestries.
Make your way in perfect peace and quiet toward the Sistine Chapel
The ultimate work of Michelangelo is just ahead, enchanting all who look upon it with its famed frescoes. Witness the Sistine Chapel in the gloriously soft morning light, illuminating the symbolic figures and impeccable details in this work of grandeur and transcendence.
Itinerary:

Vatican Museums Highlights

Included:

VIP early entrance

Breakfast in the Pinecone Courtyard

Licensed tour guide

Breakfast

Wheelchair accessible:

Yes. (Itinerary may differ).

Meeting Point:

Vatican Museums entrance (under the statue of Michelangelo and Raphael)

Show on Map
excellent guides
Our guides are fluent in English and have a contagious passion for the inspiring cultural heritage of our Italian cities. Experts in their fields, they will immerse you in the hidden histories and intriguing lives of history's great protagonists. So much to see, so easy to miss out: with the help of our guides, visit the most absorbing sites and uncover the stories that have changed the world. Don't miss this fascinating journey!