Request Your Tour

About Rome

For More Information

(0039) 338 7791615
Mon - Sat / 08:30 AM - 8:30 PM
Availability
Mon, Fri, Sun
Small Group
Max 12 People
Why Choose It?
Experience a hands-on class in a historical, lively setting.
Create unique flavors made from fresh, locally sourced ingredients.
Learn a treasured recipe you can recreate for family and friends.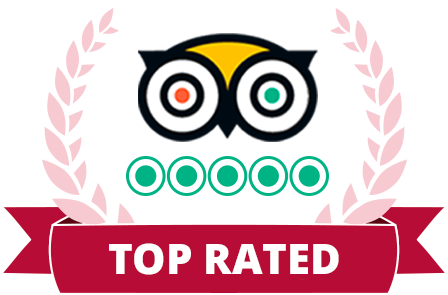 Tour Description
With gelaterie on every cobblestoned corner serving everything from traditional chocolate to lavender lemon and pistachio, the creamy stuff of dreams is one of Italy's best loved treats. As much of a national symbol as the Vespa or Colosseum, gelato has taken the world by storm. Now, at our historic cooking school, you can perfect the art of making it through a hands-on class.
Perfect for kids, this shared cooking class is all about living La Dolce Vita in a fun-filled setting. You will have the amazing opportunity to customize and create classic gelato and Italian biscotti with all your favorite flavors (and to munch your way through it all at the end of the class!)
Get creative in the kitchen and make food-loving friends!
With the ingredients and equipment you need all ready and waiting, we'll get straight to work on crafting your gelato. Your fun-loving, professional, and fluently English-speaking chef will talk you through the traditional Italian way of making mouth-watering gelato.
Using nutella, vanilla, coffee, or whatever ingredients are the best for the season, you can customize your gelato to suit your sweet tooth. Choose from fresh fruits of the season, like Tuscan strawberries or lemons from Sorrento, deep-green pistachios, dark chocolate from Perugia.
While your gelato's in the freezer, try your hand at Italian biscotti
Ever eaten Italian biscotti? It's the perfect partner to creamy gelato. While your gelato cools for its imminent consumption, your chef will show you the best technique for crafting crunchy Italian biscotti. As simple as they are succulent, biscotti are excellent accompaniments to any Italian-themed meal and ridiculously easy to rustle up.
After taking this class, you'll be able to impress friends and family with this sweet dream combo. Or your group might try your hand at making that most quintessential Italian dessert – the deliciously rich tiramisù – instead.
Learn to make traditional gelato and Italian biscotti in Rome
This class in the heart of the city center offers a much more satisfying experience than simply visiting a gelateria in Rome. At the end of the session, we'll munch our way through our mouth-watering creations. Best of all, we'll send you the recipes so kids can continue to make gelato (for you) at home!
View More
Itinerary:

Welcome drinks and snacks

Included:

English-speaking chef

Welcome drinks and snacks

All ingredients and equipment

Wheelchair accessible:

No

Meeting Point:

TBA via email: Corso del Rinascimento, 65 or Via Giustiniani, 18. Ring the doorbell

Show on Map
excellent guides
Our guides are fluent in English and have a contagious passion for the inspiring cultural heritage of our Italian cities. Experts in their fields, they will immerse you in the hidden histories and intriguing lives of history's great protagonists. So much to see, so easy to miss out: with the help of our guides, visit the most absorbing sites and uncover the stories that have changed the world. Don't miss this fascinating journey!