Why Choose It?
Completely customize your tour, experiencing the Eternal City exactly the way you want.
Or leave it to our expertise to design you the perfect tailor-made itinerary.
Access all areas with our VIP entry so you don't waste any time in lines.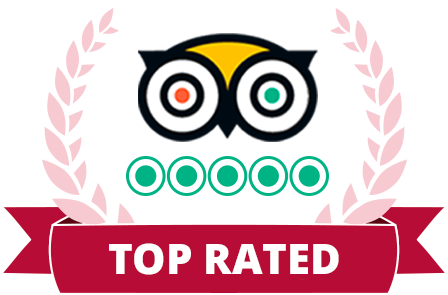 Tour Description
What better way to turn your Roman dream into reality than by experiencing it exactly the way you want. Our exclusive My Rome Tour brings you all the benefits of exploring Rome without any of the compromises. Behind you, you have vastly experienced travel managers while alongside you will be one of our handpicked guides, whose expertise has been chosen in line with your interests.
As a completely customizable experience, our My Rome Tour gives you a truly authentic way to experience the often overlooked features of the Eternal City. You can build on an existing itinerary, create your own from scratch, or simply give us an idea of what you want to do and then let us tailor an exclusive tour just for you. So from VIP early morning or late night Vatican and Colosseum tours, food tasting sessions around Trastevere or Testaccio, cycling trips along the Appian Way or cooking classes in our converted 17th-century palazzo, you get to experience Rome exactly the way you want.
The Vatican Collection
Walks Inside Rome have the privilege of being Vatican Silver Partners, meaning we have exclusive access to the Vatican Museums, Sistine Chapel, and Saint Peter's Basilica both in the morning before official opening and after-hours once the Vatican has closed to the public.
Our VIP Earliest Access Sistine Chapel tour is our most highly acclaimed experience, and is an unforgettable way to start your day around Rome. This tour gets you through the Vatican's doors at 7:30 am, but if you want to start 30 minutes later we offer a slightly more comprehensive Early Morning Vatican itinerary, which takes you through such additional sights as the esteemed Raphael Rooms.
For the late(r) risers among you, we run a series of private tours around the Vatican during the day and after-hours. But the absolute best time to explore the Vatican's vast collection is after-hours, when everything has closed to the public. This, our acclaimed Alone with Michelangelo experience, is one you won't find anywhere else in the Eternal City.
Ancient Rome
All visitors to Rome make a pilgrimage to the Pantheon and the iconic amphitheater we call the Colosseum. Few, however, scratch below the surface and explore ancient Rome in the way it really deserves. With skip-the-line entrance on all our tours, we can get you directly inside the Colosseum any time of day. But the best time to visit is at night, in the intimacy of a small group, when you can descend below the arena floor to the eerie depths of the Colosseum Underground.
At Walks Inside Rome, we pride itself on our vast network of expert guides. Their depth of knowledge and the engaging, entertaining way in which they transmit it makes exploring the Roman Forum a truly unforgettable and enriching experience. But there is more to ancient Rome than just the Colosseum and the Roman Forum.
The Palatine Hill is home to a trove of historical treasures of its own. Recently, the House of Livia and House of Augustus have opened, along with the emperor Nero's newly discovered palace – the Domus Transitoria. Tickets must be booked in advance and subject to availability, but our access to these sites means that, with your advance notice, if you want to see them, we have the best chance of making it happen.
Secret Rome
The Eternal City rewards those who go off the beaten path. Away from the daytime hustle and bustle of the Vatican and ancient center lie sites seemingly kept hidden from Rome's tourist hordes. From the famous keyhole view on the Aventine Hill to the sprawling Baths of Caracalla to the most authentic Roman neighborhood (and the city's culinary capital) of Testaccio, Rome is home to so many places just waiting to be discovered.
Cooking Classes in Rome
When in Rome, do as the Romans do; When in Italian, eat as the Italians do. Few things in life are so rewarding as a delicious home-cooked meal, and at our cooking school near Piazza Navona we can teach you anything from pizza, pasta, and full-course Italian meals to tiramisù, gelato, and all the other sweet treats the Italians call dolci.
We'll meet and greet you over an antipasti and prosecco reception before getting down to unleashing our inner masterchefs as we recreate the classics. At the end of the cooking class, you'll have the chance to indulge on your culinary creation, with your choice of paired wines, beers, or soft drinks. Oh, and if sourcing your own fresh products before the class sounds right up your street, we can make a trip to the local farmers' market beforehand too!
Underground Rome
You haven't experienced Rome until you've explored its underground. More than just the Colosseum, Rome boasts an unparalleled network of underground tunnels, temples, and catacombs, most of which are unknown even to native Romans. Beneath the Basilica of San Clemente an ancient Mithraeum lies hidden, a temple to an exotic eastern god the ancient Romans imported into their Empire.
Venture a little outside the city, along Rome's first road, the picturesque Old Appian Way, and you come across Rome's most remarkable underground offerings. Running beneath and alongside this ancient road are a series of catacombs, accommodating the bodies of those whose burial was forbidden inside the walls of Rome.
We can organize your visit to one of these catacombs, traveling there by car or – in the warmer, sunnier months – by bike. People consistently rate this as one of the most memorable experiences in Rome. What better reason to include it in your My Rome tour.
Customize your tour exactly how you want
Whether you want to discover some of Rome's hidden treasures, see its highlights, enjoy a prosecco on a hilltop with a dazzling view, stroll across the vibrant stalls of a picturesque marketplace, eat the most delicious food available in town, or combine all the above, we'll put our over 20 years of experience in tour management to your service to create an unforgettable holiday experience.
How else can you stumble upon that wine bar which serves perfect snacks, discover a charming authentic neighborhood free of noisy crowds, or visit that little-known museum which offers a delightful glimpse into Roman life and history.
The My Rome Tour can last between 6-8 hours and includes a private native guide as well as a vehicle and driver. Share your dreams of what you most want to experience in Rome – we will then develop a personalized itinerary just for you!
View More
Itinerary:

The itinerary can be fully customized

Included:

Licensed Tour Guide

Car & Driver at disposal

Wheelchair accessible:

Yes.

Meeting Point:

Hotel Lobby
excellent guides
Our guides are fluent in English and have a contagious passion for the inspiring cultural heritage of our Italian cities. Experts in their fields, they will immerse you in the hidden histories and intriguing lives of history's great protagonists. So much to see, so easy to miss out: with the help of our guides, visit the most absorbing sites and uncover the stories that have changed the world. Don't miss this fascinating journey!
M109LWmaggieb

Wonderful Wine Tour My husband and I did the secret wine bar tour with Sara. She was an absolute delight—so easy to talk to, and very knowledgeable. She took us places we would... read moreMy husband and I did the secret wine bar tour with Sara. She was an absolute delight—so easy to talk to, and very knowledgeable. She took us places we would have never chosen on our own and they were all amazing!

My only warning is that you will be full by the end of this tour—which is a great thing! We weren't sure how much food would be provided, so we made late dinner reservations that we ended up canceling because we had plenty to eat on the tour!!

I highly recommend this experience, and highly recommend requesting Sara as your guide! read less - 4/01/2022

stevejnb

A great evening with Marcos. I always wanted to know how to make the perfect pizza and gelato. Here, Marco the expert will show you how. It was a great participation event with lots... read moreI always wanted to know how to make the perfect pizza and gelato. Here, Marco the expert will show you how. It was a great participation event with lots of laughs, and we all got to sit down together afterwards to eat our creations. This is a great event for adults and children alike. Narco and his team are a credit to the company. read less - 12/05/2021

JRSwimmerDC

Exceeding Expectations in Unexpected Location This is an essential tour. After many trips to Rome this is an excursion we were excited to take. Our expectations were exceeded. Sara was great and made the tour... read moreThis is an essential tour. After many trips to Rome this is an excursion we were excited to take. Our expectations were exceeded. Sara was great and made the tour special. She has a great personality and is engaging. The chef, assistant, and team at Castel Gandolfo were all terrific to work with.

If there is one thing to do when visiting Rome after the major sites and time around the city, take this trip. read less - 12/03/2021

fundumper

Geeking out at The Vatican Rosi was our guide for the experience and she was A+. Not just knowledgeable but also passionate and a great story teller. She was patient w questions and made the... read moreRosi was our guide for the experience and she was A+. Not just knowledgeable but also passionate and a great story teller. She was patient w questions and made the overall experience incredibly fun. read less - 11/30/2021

251313

The 2 villas of Tivoli We did the Private tour of Villa D'Este and Villa Adriana in Tivoli. The driver picked us up from the hotel in Rome and drove to the Villa Adriana, where... read moreWe did the Private tour of Villa D'Este and Villa Adriana in Tivoli. The driver picked us up from the hotel in Rome and drove to the Villa Adriana, where our guide, Barbara, met us. Thoroughly versed in ancient history and art history, she was a lively and fascinating guide. Never exhausting or boring, always good company, Barbara clearly loves what she does, sharing her knowledge of Rome and environs and deepening the appreciation of discerning travelers who want to learn about what they see. She was a good sport, because it was a windy rainy day, not ideal for a long day outdoors! I would definitely hire her again. read less - 11/04/2021

MarciaMMueller3

Gracious, Knowledgeable, Experienced Walk Inside Rome has the best, most informed guides and they never disappoint!
From the first inquiry through the tour they are also the most gracious and accommodating. Our most... read moreWalk Inside Rome has the best, most informed guides and they never disappoint!
From the first inquiry through the tour they are also the most gracious and accommodating. Our most recent guide at the Vatican was TEO, knowledgeable, friendly, and someone who clearly loves the city of Rome. The owner of WIR, Marilena is hands on, and considers you a friend after the first tour! read less - 11/02/2021

drwu67

Great Guide and Tour Very impressed and happy - From booking to the tour, everything was very smooth. I had some questions about the tour before booking - sent an email with responses prompt... read moreVery impressed and happy - From booking to the tour, everything was very smooth. I had some questions about the tour before booking - sent an email with responses prompt and the relevant information. We did the early morning Vatican Tour with Walks Inside Rome with our guide Barbara, who was amazing. Spending the extra money was worth the experience of WIR, in depth knowledge of the guide, early access to the Vatican and the path/route to see the highlights and relevant areas of the Vatican. Would highly recommend for anyone to book this tour, and would consider them for other tours next time in Rome! Thanks to the team at WIR and special shout out to Barbara who was so very considerate (my Mom was 89 years old and visiting the Vatican for the first time, making sure my Mom was at the front and able to see everything even though she was a tiny bit slower than everyone else! Grazie Mille! read less - 10/12/2021

cyclefiend

Making Pizza & Gelato in Roma This was a fun, educational experience. I enjoy cooking, baking, etc so learning to make authentic Roman style pizza and a simple recipe for gelato is a skill I... read moreThis was a fun, educational experience. I enjoy cooking, baking, etc so learning to make authentic Roman style pizza and a simple recipe for gelato is a skill I can take home! Our chef/instructor, Marco, was enthusiastic and his experience shown through as he explained what and why following the recipes was important. The kitchen space was well equipped and the dining space magical. Next time we're in Rome (yes we tossed coins in the Trevi Fountain) we will take another course from his organization. read less - 9/27/2021