Request Your Tour

About Rome

For More Information

(0039) 338 7791615
Mon - Sat / 08:30 AM - 8:30 PM
Availability
Mon, Tue, Wed, Thu, Fri, Sat
Why Choose It?
Discover Giacomo Puccini's most celebrated opera, Tosca.
Encounter the beautiful settings of the Farnese Palace and Castel Sant'Angelo.
Imagine this dramatic tale brought to life in Rome.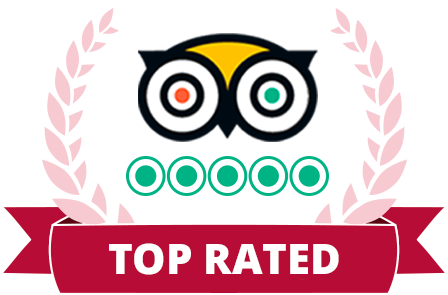 Tour Description
Hopeless romance and political intrigue are key components of the opera Tosca. This musical masterpiece was composed by Giacomo Puccini, a native of the Tuscan city of Lucca. It premiered in Rome right at the turn of the century, in January 1900.
Set in the same city in which it premiered, Tosca takes its audience on a journey through the Eternal City. This private tour, inspired by Puccini's opera, follows in the protagonists' footsteps, visiting the Tosca's three main sites from its three principal acts: the Church of Sant'Andrea della Valle, Castel Sant'Angelo, and the exterior of Palazzo Farnese.
Follow Angelotti into the Church of Sant'Andrea della Valle
Your private Rome Opera tour takes you inside the Church of Sant'Andrea, where Angelotti takes refuge after fleeing from prison. Most of the opera's first act plays out within the walls of Sant'Andrea della Valle. Admire the same captivating artworks depicting biblical scenes as those that inspired Giuseppe Giacosa and Luigi Illica.
Cross over the River Tiber to Castel Sant'Angelo
Visit the scene of Angelotti's escape from prison, where the drama first starts. It's also here, on the bastions of Hadrian's ancient mausoleum that the story ends in one of the most vivid scenes in opera. Your private tour includes entry into Castel Sant'Angelo. Within its storied walls, your expert guide will intermingle history with stories, recounting a riveting tale that will grip and inform.
Admire the splendor of Michelangelo's Palazzo Farnese
Your private Rome Opera tour brings Puccini's city to life with tales and legends of barons, painters and tragic singers. This niche experience will furnish you with a unique knowledge of Rome's turbulent past.
Itinerary:

Palazzo Farnese (Outside)

Included:

Wheelchair accessible:

Yes. (Itinerary may differ).

Meeting Point:

Hotel Lobby
excellent guides
Our guides are fluent in English and have a contagious passion for the inspiring cultural heritage of our Italian cities. Experts in their fields, they will immerse you in the hidden histories and intriguing lives of history's great protagonists. So much to see, so easy to miss out: with the help of our guides, visit the most absorbing sites and uncover the stories that have changed the world. Don't miss this fascinating journey!