Request Your Tour

About Rome

For More Information

(0039) 338 7791615
Mon - Sat / 08:30 AM - 8:30 PM
Availability
Tuesday, Thursday
Why Choose It?
Encounter Rome's must-see attractions with an expert, entertaining guide.
Discover the stories behind the Spanish Steps, Trevi Fountain & Pantheon.
Explore Rome at its most serene, in the evening and among its locals.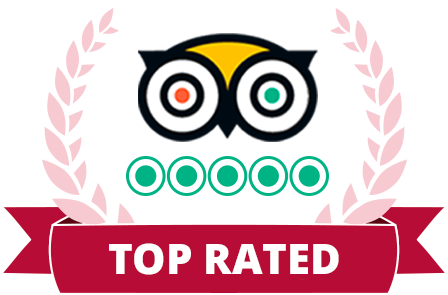 Tour Description
The Eternal City glows with romantic beauty in the evening. Rome is at her best when dusk creeps over her cobblestones, the crowds slowly trickle away, and locals participate in the age-old tradition of la passeggiata (the evening stroll). Rome is simply stunning in the evening. That's why we've chosen this time to set off on your Rome Orientation tour.
If you're looking for a magical romantic atmosphere in the Eternal City, our Rome Orientation tour is perfect for you. Your expert, fluent guide will walk you and a maximum of seven other people on an evening tour through the heart of the city center. You'll be exploring Rome's famous fountains, historic piazzas, and majestic monuments, starting at the iconic Spanish Steps.
After admiring the Spanish Steps, we make our way to the Trevi Fountain
Arguably the world's most famous fountain, the Trevi Fountain is a Baroque masterpiece tucked away in Rome's historic center. Anita Ekberg and Marcello Mastroianni immortalized it while starring in Fellini's "La Dolce Vita". We won't be recreate that particular moment though: the Roman authorities don't take too kindly to it! But there's no better time to toss your coin into the Trevi Fountain – a gesture that guarantees you'll return to Rome.
We then move on to the majestic Pantheon
The Pantheon's tall, secular trunks of granite acquire an air of magnificence at night. Admire this perfectly preserved Roman temple, which has survived only because a later emperor had it converted into a church. From here, we'll walk a few minutes to reach the famous Piazza Navona. This masterpiece of Italian renaissance comes alive in the evening, with its streaming fountains providing an aquatic, atmospheric soundtrack to the ancient churches and palaces behind it.
A short stroll takes us to Campo de' Fiori
If you'd like to take this same tour but in the privacy of your own group, and also visiting Campo de' Fiori, your Rome Orientation tour is also available as a private walking tour of Rome.  From here, if you want, we would love to suggest a place for you to enjoy a traditional aperitivo.
View More
Itinerary:

Included:

Wheelchair accessible:

Not for small group tours. Guests with limited mobility are encouraged to contact us for our private option.

Meeting Point:

At the foot of the Spanish Steps (in front of Babington's Tea Room)

Show on Map
excellent guides
Our guides are fluent in English and have a contagious passion for the inspiring cultural heritage of our Italian cities. Experts in their fields, they will immerse you in the hidden histories and intriguing lives of history's great protagonists. So much to see, so easy to miss out: with the help of our guides, visit the most absorbing sites and uncover the stories that have changed the world. Don't miss this fascinating journey!