Showing 17–23 of 23 results
Vatican Tours
The Vatican City  is a must see when in Rome. The world's smallest state is an elaborate complex of extraordinary artworks, magnificent papal palaces, and lush landscaped gardens overlooked by Michelangelo's mighty dome of Saint Peter's Basilica.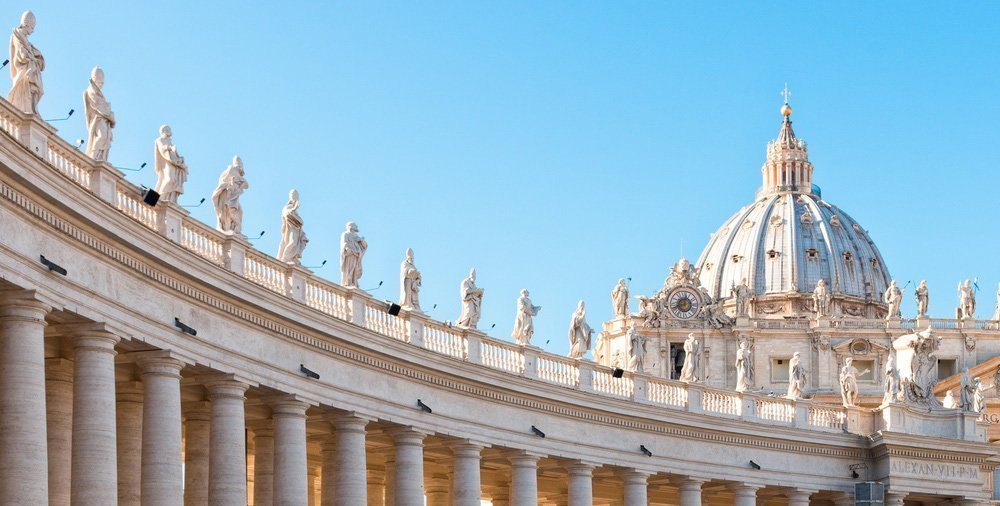 Walks Inside Rome enjoys a historic partnership with the Vatican city. We have been welcoming and guiding guests through the Vatican City for over 20 years and have a range of different tours created to show of the Vatican's dynamic offerings from ancient artifacts to the modern collections.

Our contributions towards the restoration works of the Vatican has earned us prized Vatican Silver Partner Status . What does this mean for you? It means that through our tours of the vatican you have special access to the vatican museums and sistine you wouldn't find through most other tour operators in Rome.

Our signature Earliest Access Sistine Chapel  brings you face-to-face with Michelangelo's masterfully frescoed Sistine Chapel 90 minutes before the Vatican opens to the public. Entering immediately, you'll spend time in the Sistine Chapel with our expert, licensed guide before exploring the Vatican Museums and St Peter's Basilica, finishing this unforgettable experience outside in Saint Peter's Square.

Walks Inside Rome's Early Morning Vatican Tour allows you to be among the first to enter the Vatican's most sought-after sites – the Sistine Chapel, Vatican Museums, and Saint Peter's Chapel an hour before general opening. As our most complete guided tour, it also takes you through the resplendent Raphael Rooms, Gallery of Maps, Gallery of Candelabra, and Gallery of Tapestries.

Video



Our Vatican Tour By Night allows you to be alone in Michelangelo's Sistine Chapel, which has been described as 'the best experience in Rome'. From a fun child-friendly treasure hunt, to the intriguing Beauty and Death at the Vatican, we are proud to provide you with a multitude of unique and expertly-guided Vatican City Tours.
Ready to go?
Let's start exploring together!
Copyright © 1990-2019 Secrets Italy by Walks Inside Rome srl Via Giustiniani 23, 00186 Rome. P.IVA 12144571002 Autorizzazione Provincia di Roma N°154320/14 Iscrizione al registro Imprese RM1353660 C.C.I.A.A. di Roma