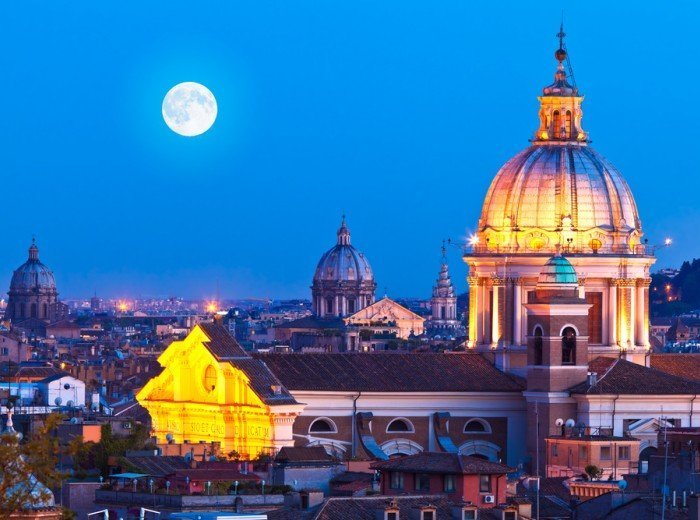 The night of 19 September in Rome will be celebrated the International Day of the Moon, which sponsored by the Planetary Science and Exploration at NASA wants to be an opportunity to draw the public to astronomy and help to observe the moon.
To make it even more magical this observation you can choose three places where this phenomenon is even more impressive.
Monte Mario
Along Via Trionfale you arrive on a picturesque hill that offers breathtaking views of Trastevere. And here that is the Zodiac one of the most romantic places in Rome that hides the oldest remains of Roman civilization sixty-five thousand years ago, you can also visit the beautiful nature reserves.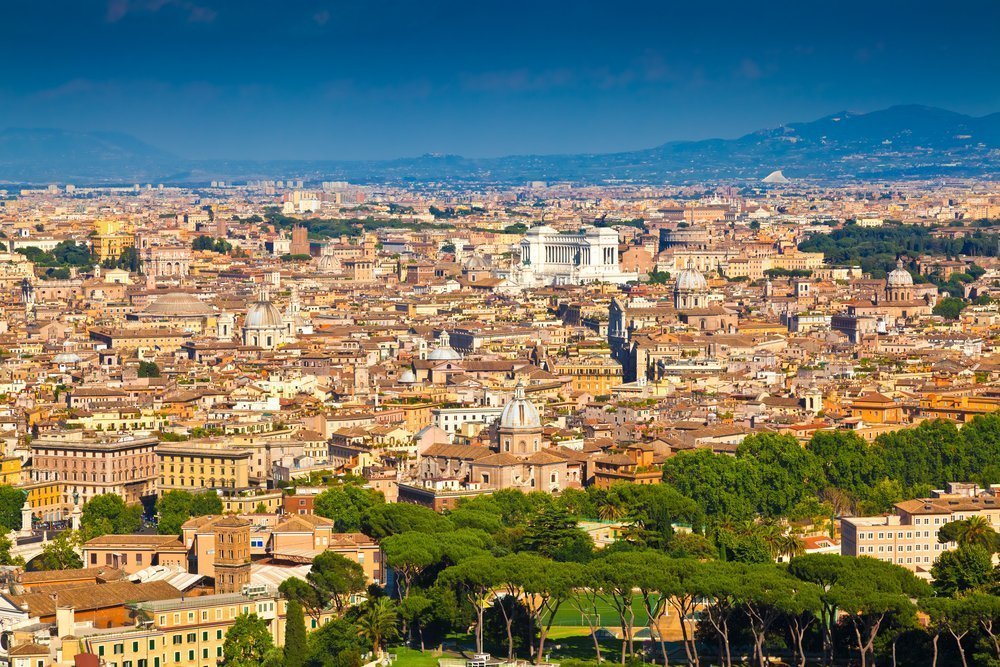 Janiculum
It is located on the right bank of the Tiber, in the Monteverde district, its name comes from the god Janus who, according to ancient tradition, was founded on the slopes of this hill a small village. And 'one of the places in Rome where peaceful walks enjoying an extraordinary panorama both day and night.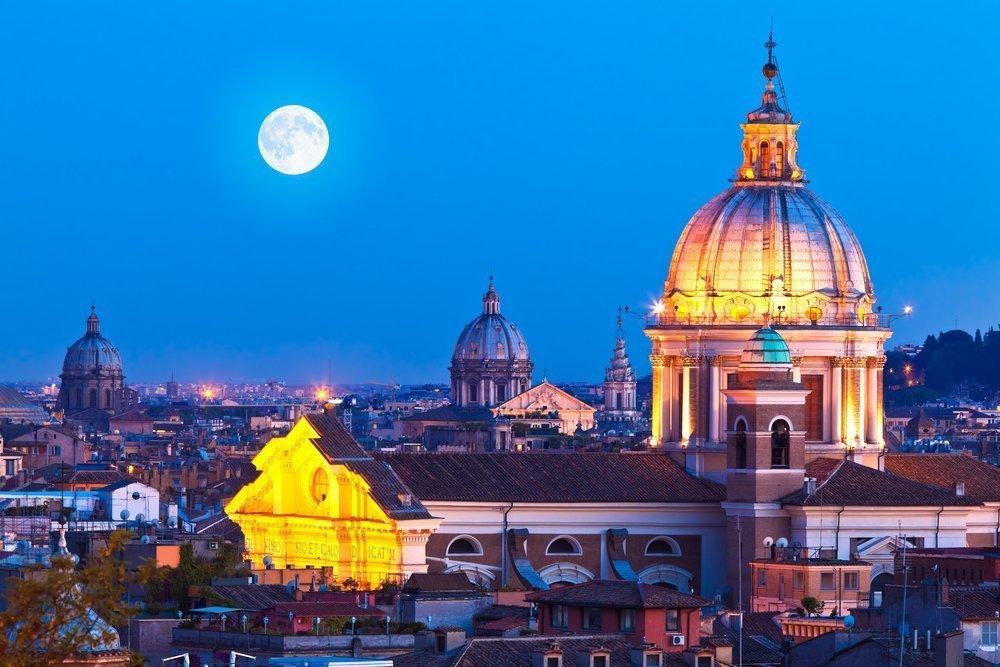 Pincian Hill
Is one of the hills north of Rome Quirinale characterized by villas and gardens, one of them is Villa Borghese and watching the horizon opens a glimpse into the splendid Piazza del Popolo with its entirety.