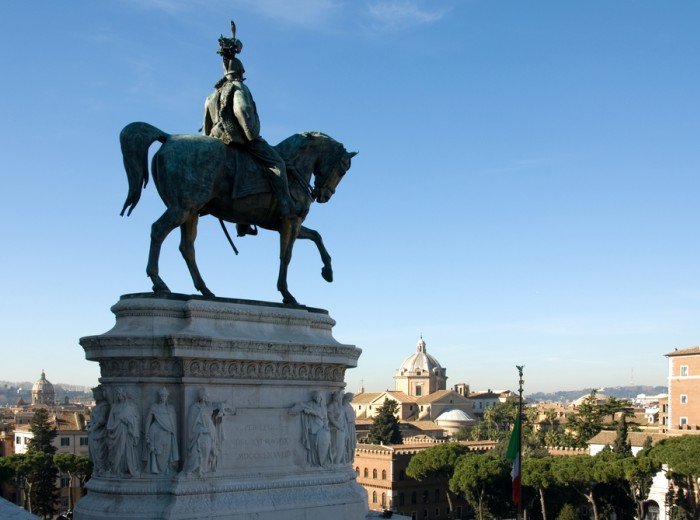 Rome is a city full of monuments and statues that populate full of squares and streets dedicated to the many protagonists of history that have helped make it one of the most beautiful cities in the world. The equestrian statue is a sculpture usually marble or bronze depicting a horseman, was born in the Greek tradition, but chosen by the ancient Romans to honor the political figures of the time.
Such are some of the equestrian statues of Rome.
Equestrian Statue of Marcus Aurelius
To see it you have to go to the Capitol Square, but in fact the original statue is now kept inside the Capitoline Museums. The original statue is now kept in the Capitoline Museums. The statue dates back to 176 AD, and after many journeys in 1539 Michelangelo decided he had to be at the center of the Piazza del Campidoglio. This statue is very large to show the emperor Augustus as a conqueror.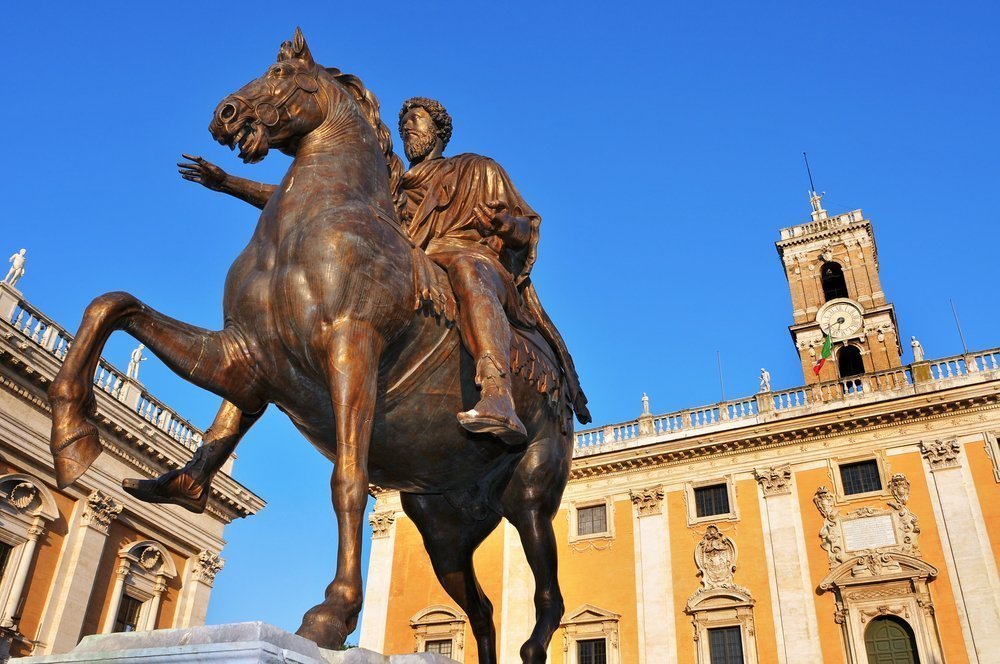 Equestrian Statue of Vittorio Emanuele
The statue dedicated to the first King of Italy occupies the highest part of the Victorian, is 10 meters long and 12 high and was built in 1911. The Victorian also near, two chariots that reflect the theme of the equestrian statues, but adding to them the issues of freedom and unity. To build it were merged 50 tons of bronze.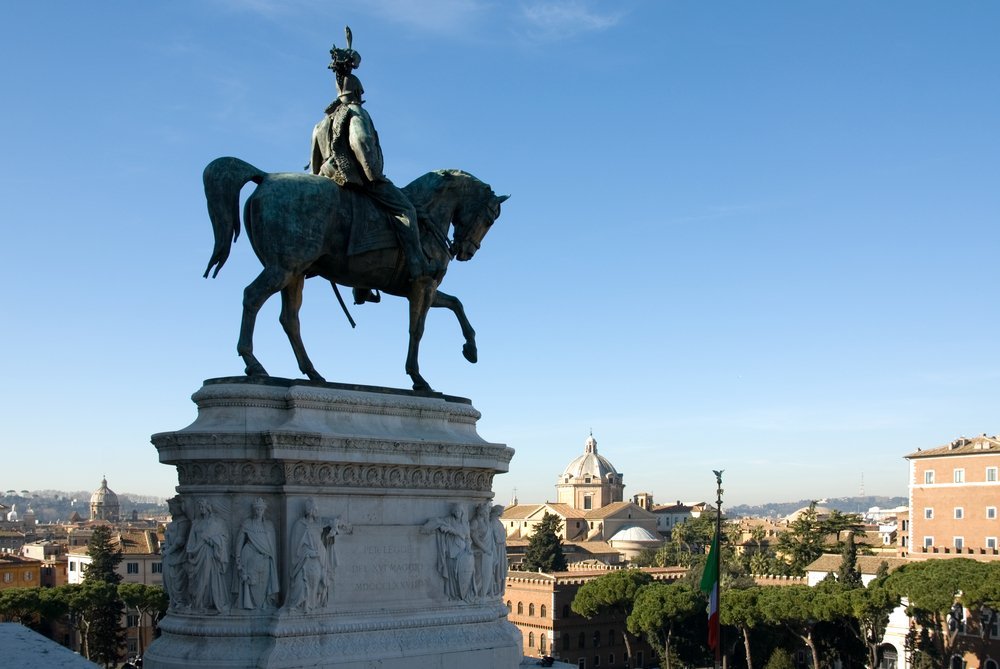 Equestrian Statue of Garibaldi
The equestrian statue of Garibaldi is located on the Janiculum Hill, overlooking the entire city of Rome. Made of bronze, it was placed on a marble plinth, this too is decorated, has, on the sides, many bas-reliefs that tell the battles the hero who contributed to the birth of the Kingdom of Italy.
Equestrian statue of Carlo Alberto
To find you must advance in the public park of the Quirinale, dedicated to Carlo Alberto and opened in Twentieth Century. The bronze horse is placed on a marble pedestal and is characterized by beautiful reliefs that make the statue as very elegant garden that hosts it.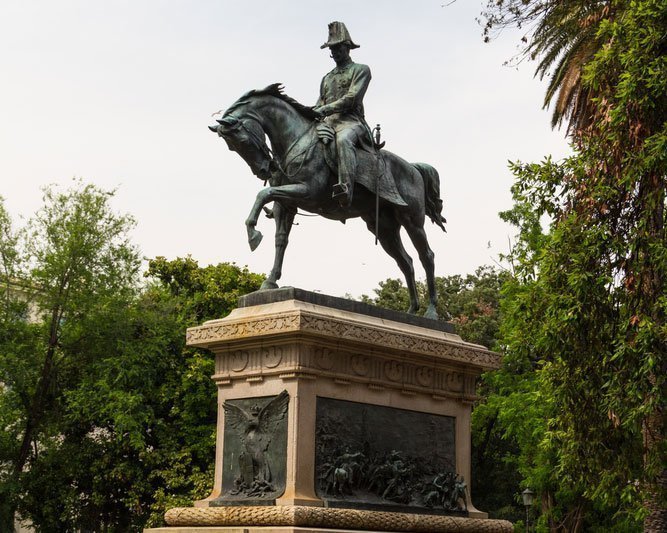 Equestrian statues of Dioskouri
To see other equestrian statues embedded in a more modern context we can care in Eur. The Palace of the Italian Civilization has in its 4 corners of the white marble statues representing the Dioscuri, or heroes of ancient Greece sons of Zeus and Leda.