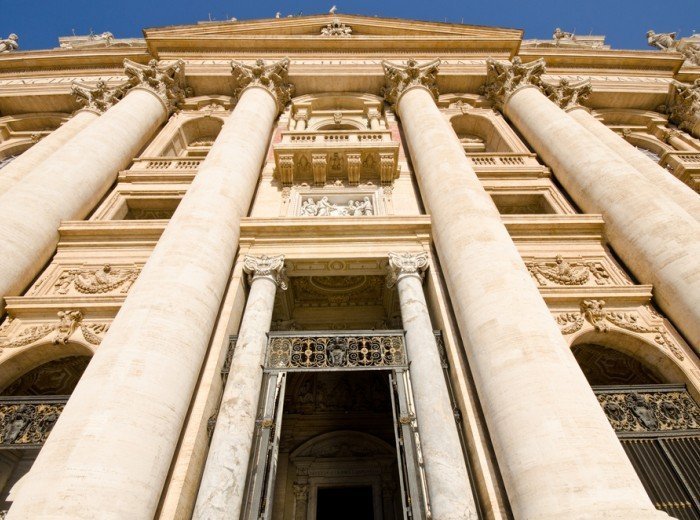 When visitors enter Saint Peter's Basilica on a normal day, they will pass through one set of doors, and exit through another. This might seem normal, but there is one particular set of doors at the basilica's entrance that is almost always tightly shut. This entrance known as the Holy Door is only opened during specific times, called a jubilee. This is a very special opening, because it is a period where many Christians walk through this door to celebrate the year and to seek absolution of all their sins. One of the most recent years of Jubilee started in 2015, and was dedicated to mercy.
The Other Holy Doors in Rome
Although the Holy Door of St. Peter's Basilica is certainly the most important and visited, it is not the only one present in Rome. The Holy Doors are the entrances to papal basilicas that are walled and open only for the jubilee year. The other basilicas in Rome with these Holy Doors are St. John Lateran, St. Paul Outside the Walls and in the Basilica of Santa Maria Maggiore.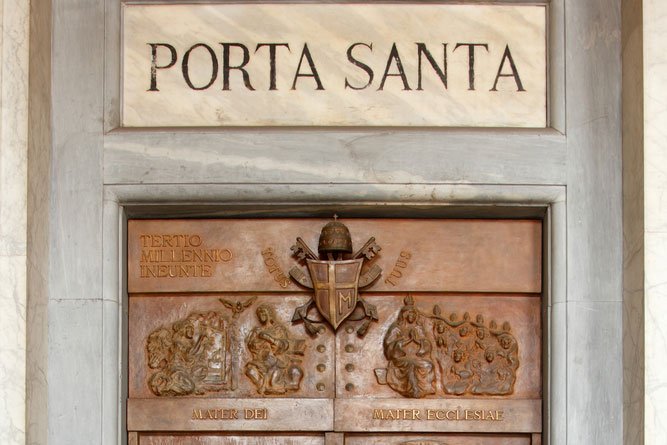 The Meaning of St. Peter's Holy Door
Passing through the Holy Door has a few symbolic meanings for Catholics. First, walking through this set of doors during a jubilee year symbolizes the passing into the presence of God. This symbol was drawn from the Gospel of John when Jesus said, "I am the Gate. Whoever enters through me will be saved." As the many visitors pass through, they not only are entering this beautiful basilica, but it is believed that going through the Holy Door during a jubilee year means the forgiveness of the visitors' sins.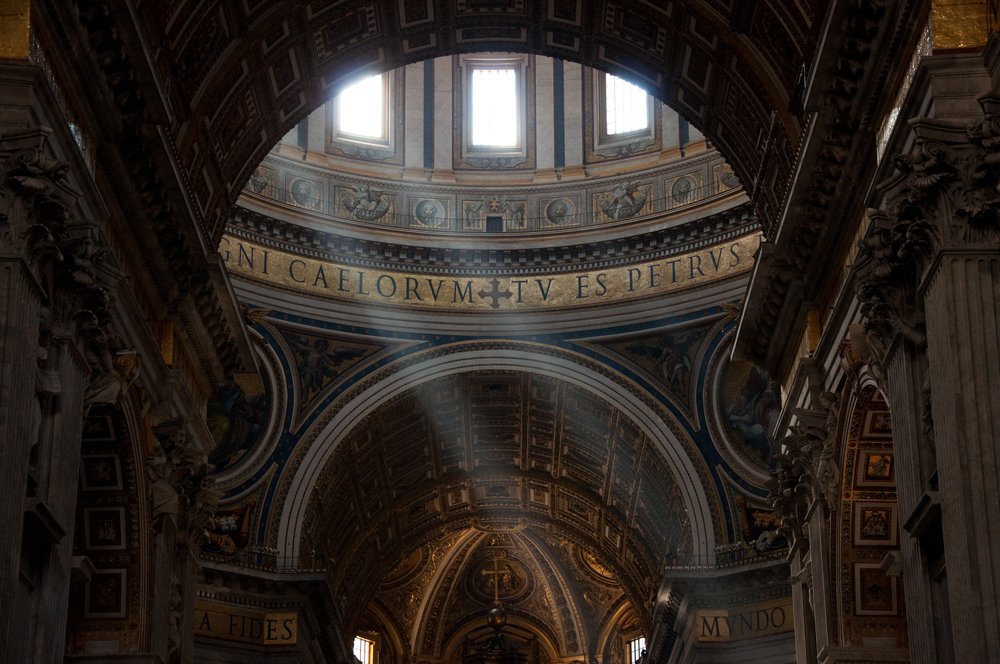 The Opening and Closing of a Holy Door
Although the meaning of the door has not changed, the opening and closing ceremonies of the Holy Door has been adjusted over the years. When the Catholic Church is not in a jubilee year, the Holy Door in St. Peter's Basilica is sealed by a stone wall placed behind the doorway. Between 1500 and 1974, for every jubilee year the sitting pope would symbolically start to break the stone, with masons finishing the job of removing the rest. But this ritual was changed in 1974 during the closing of the Holy Door. This was when Pope Paul VI was accidentally hit by some rubble, and after that the ceremonies of the opening and closing of the Holy Door were simplified.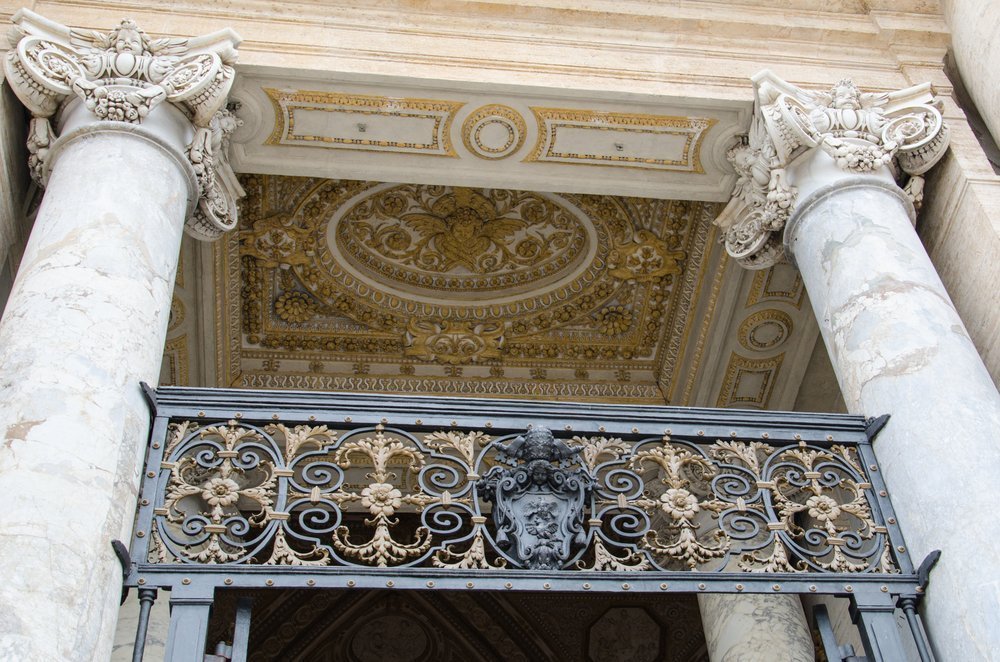 Who Built the Holy Door?
The current Holy Door made of bronze in St. Peter's Basilica was carved in 1948 by Vico Consorti. He was chosen after the Catholic Church started a competition to design and repair the older wooden doors for the Jubilee from 1949 to 1950. The door opened on Christmas Eve in 1949, showing its 16 Biblical scenes focusing on stories of mercy and forgiveness. These scenes were carved in wood eventually replaced with bronze, creating a more durable design that can be seen today.