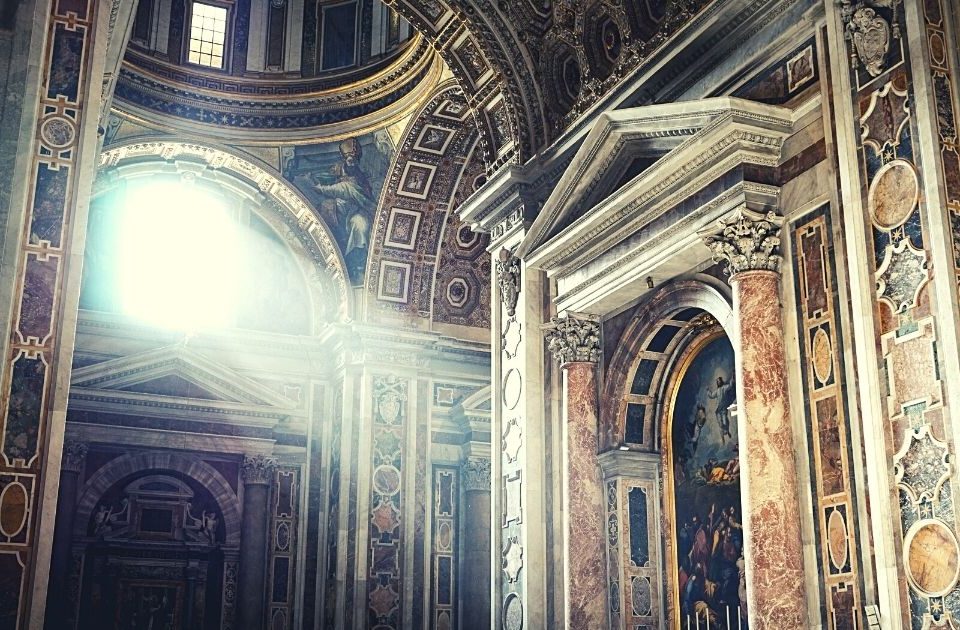 Enjoy exclusive access to the Vatican City outside visiting hours
When you are traveling in Italy, Rome is an obvious must. It's impossible not to stop for a few days in the Eternal City where there is a lot to admire. However, the goal when visiting this beautiful capital is to optimize your visit, squeezing in all the city has to offer whilst also having fun. It can be easy to skim your Roman sightseeing and miss one of this magnificent city's jewels; the Vatican City. The visits of many tourists to this micro-state are negatively impacted by the obvious queuing and crowding at sites such as the Sistine Chapel and the Vatican Museums. However, there is a solution to avoid this perennial issue. What is this you ask? Booking an after-hours Vatican tour: a special ticket for visits before the general public opening.
Nourish yourself on your expert guide's knowledge of the Vatican
Rome offers a short and sweet city break all year round, but don't be fooled by the pleasant weather; if you are to extract the best from the city you must plan everything well. Visiting the Italian capital is like taking a journey into the past, you will discover more than 2500 years of history and architectural heritage still well preserved centuries later.
The city, in addition to the many wonders that emerge from the past, also offers the opportunity to visit the smallest state in the world: Vatican City. Accessible on foot from the center of Rome, this is the seat of the papacy and symbol of the Catholic Church to the rest of the world. Even for those without religion, the Vatican provides an experience that will immerse you in a cultural awakening.
Take advantage of a private or small group guided after-hours Vatican tour
It is impossible to be in Rome and not visit the Vatican City. However, in a place with such an overwhelming multitude of history, art, and architecture, expertly provided information on the main galleries, artists, and essentials of the sites is often greatly appreciated.
The opening hours of the Vatican Museums, the Vatican Gardens, St. Peter's Square, St. Peter's Basilica and the Sistine Chapel are different and only with special access you can experience them without crowds and in greater privacy.
An after-hours Vatican tour allows you to visit the Sistine Chapel when the general public does not yet have access to it and therefore is, without any doubt, the best way to get to know Michelangelo's frescoes in a privileged way and in complete tranquility.
If you want to avoid the lines, which are the longest in Rome, be sure to buy your entrance tickets in advance and to be accompanied by an expert guide who will help put everything you see in context.
After-Hours Vatican Tour with Walks Inside Rome
Enjoy the full VIP access with Walks Inside Rome, a travel agency providing a variety of exciting, engaging, and educational guided tours in Rome and other Italy's destinations since 1999.
Our Vatican after-hour tours allows you to visit and appreciate parts of the Vatican's vast collection that few people ever get to see in the company of a passionate, professional expert guide in art history and without crowds in the intimacy of your own private tour.
We will give you complete run of the Vatican Museums and an exclusive access to rooms that are normally kept closed to the public: the Niccoline Chapel, Cabinet of Masks, and Bramante Staircase are just some of the restricted access wonders you'll explore.
Contact Us!
We are open 7 days a week to answer all of your queries and offer information on major attractions, tours, tips and more. Contact us by filling out the form on our website, calling us, emailing us, or chatting with us on WhatsApp.
We look forward to meeting you soon so we can start exploring Italy together!