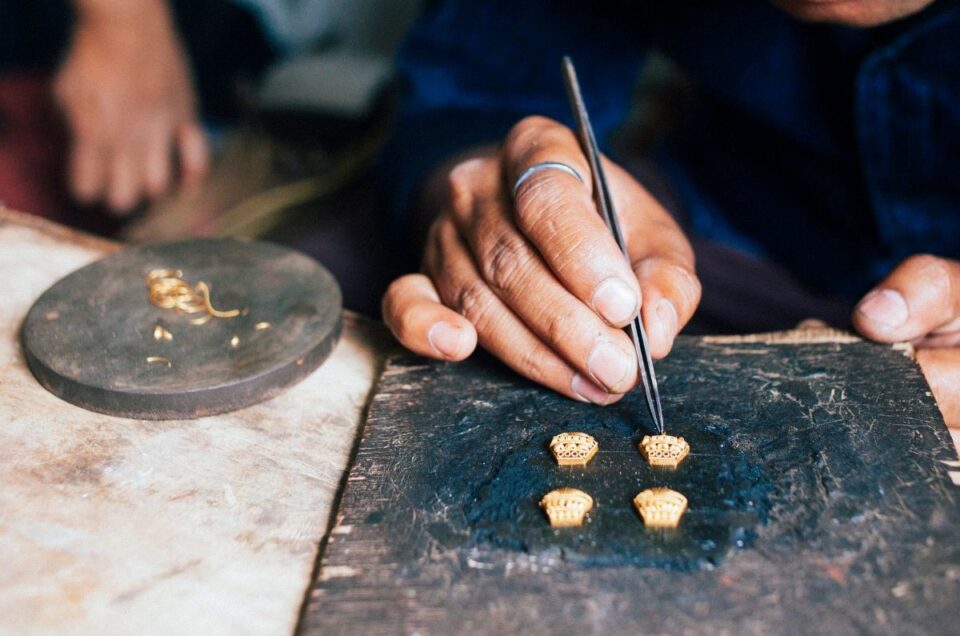 Before the industrial revolution, Rome's streets were filled with shops where local artisans made their living working with crafts that had been handed down for generations. Walking down the city's streets, you could hear the ringing of the ironsmith's hammer and smell the musky scent emanating from the tanner's workshop.
Many of Rome's streets are even named after artisans, such as the Via dei Coronari and the Via dei Chiavari. Unfortunately, although the names of these streets still exist, the artisanal workshops are slowly disappearing due to the dissemination of large, international brands.
In an effort to support these dying crafts and also to show people the authentic, artistic side of Rome, we have created an Artisan's Tour. It is a unique way of getting to know the local arts and one that few tourists get to experience.
Enjoy an Exciting Experience
To make this experience unforgettable, we customize the artisans tour according to your needs. Are you a lover of Italian fashion? Then let's visit a leather workshop where you discover the technical know-how behind the making of Italian leather products. Italian leather is famous around the world for its high quality and is a priced souvenir for those travelling to the country. During this stop, you will have the opportunity to buy some of the city's highest-quality leather products.
If your interest lies in jewelry instead, it's going to be an exciting experience visiting a goldsmith to see the making of stunning Roman jewelry. Out of all the local artisan trades, metalsmithing is the most ancient. It was passed down from the Greeks and Etruscans and the local jewelry still reflects Rome's long history.
Another ancient artform that our artisans tour allows your to experience is mosaic making. Magnificent mosaics decorated Roman public buildings and villas during ancient times. While mosaics are no longer as common as they used to be, mosaic-making is still an important local artistic tradition. Visit a mosaic workshop and immerse yourself in an intricate and colourful world as you learn about the process involved in the creation of both ancient and modern mosaics.
Do you have other interests such as music? During the artisans tour, we could also visit the workshop of a master violin maker who has spent decades perfecting his craft. The streets of Via dell'Orso and Via del Pellegrino are still home to clusters of artisanal workshops. A stroll down these well-known streets will certainly cater to all artistic tastes!
Book a tour with Walks Inside Rome
At Walks Inside Rome, we provide a wide range of tours and experiences. The expertise of our guides in the history and culture of Rome provides you with the opportunity to discover the city's culture in a unique and exciting way.
You can book our Artisans Tour and other tours by contacting us via email. Tours can also be booked through the website. We can't wait to hear from you so we can customize your Roman experience and explore the Eternal City together!