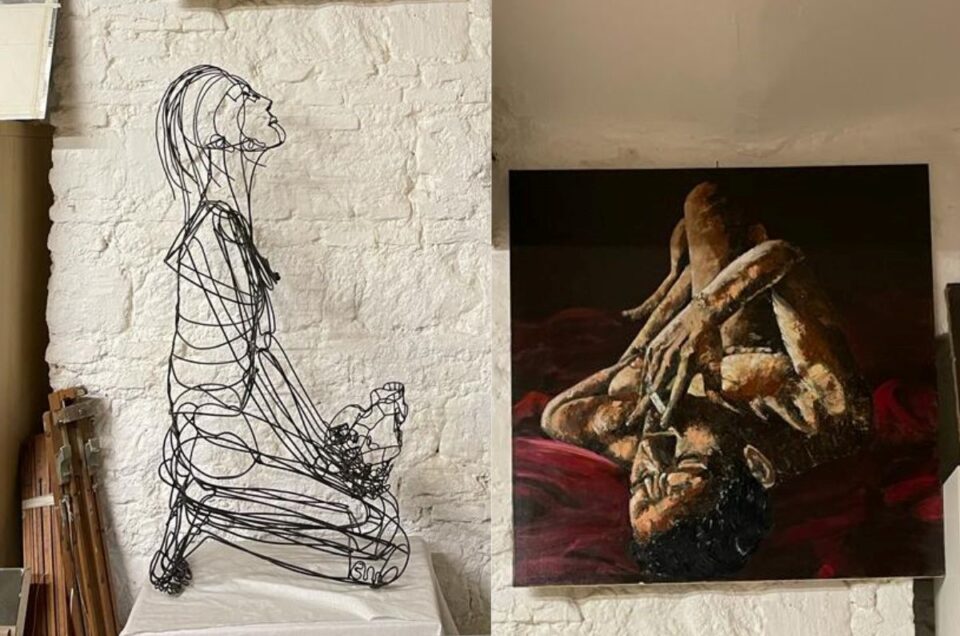 Rome is an open-air museum. Walk around the historic center and you easily come across the works of Bernini, Borromini, Michelangelo, Raphael, and the likes. But have you wondered about the contemporary artists who have long been overshadowed by their exceptionally talented predecessors?
We wanted to present to you this lesser-known, artistic side of Rome, one that is rarely accessible outside the art world. To do this, we visited the studios of artists who have dedicated their lives to creating works that reflect their passion, creativity and eccentricity. Throughout this art experience we were accompanied by a guide who is an artist himself and is an expert on the know-hows of Rome's contemporary art scene.
Visit to San Lorenzo's Art Studios
Our art experience centered on the Bohemian neighborhood of San Lorenzo. Once a working-class area, San Lorenzo has gained increasing popularity among artists, and is now home to several art studios. The area's alternative culture is reflected in the large-scale murals that adorn its buildings. The striking colors and monumentality of these works make them impossible to escape the eye.
After visiting some of these murals, filled with intricate designs and symbolism reflecting the social and political standing of San Lorenzo, this unique art experience took us to the studios of several artists who eagerly introduced us to their artistic endeavors.
For the next few hours, we were surrounded by art that reflected a captivating multidimensionality. We walked by drawings that seemed almost childish and yet, on closer inspection they were an intricate fusion of shapes and designs. We stopped to admire paintings and sculptures that blended classical and contemporary art.
We learnt about art that is used as a form of sexual expression. We even watched a sculptor work with the same techniques as Leonardo da Vinci!
During this art experince, not only did we get to know the artworks but also the people who created them. As we spent time with the artists and learnt more about their passions, we got a deeper understanding of the works that they created. Our experience ended in an exclusive location where we enjoyed a lovey aperitivo while taking in the stunning, panoramic view of Rome- the perfect ending to a truly wonderful day.
Book a tour with Walks Inside Rome
This experience is the perfect opportunity to go off the beaten path and gain a deeper understanding of the Roman artistic scene. We would love to help you discover Rome in a unique and exciting way by organizing tours that show you the authentic side of the city. You can book this experience or other tours by contacting us via email. Tours can also be booked directly through the website. The expertise of our guides in the history and culture of Rome provides you with the opportunity to discover the city's culture in a unique and exciting way. We can't wait to hear from you so we can customize your Roman experience and explore the Eternal City together!