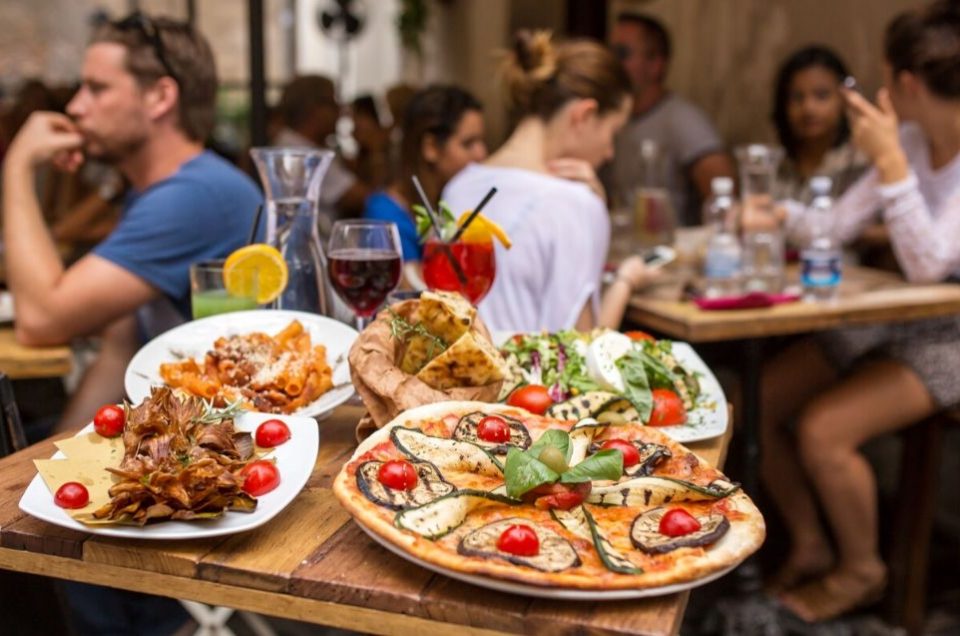 How and where to enjoy food and wine in Rome
Taking a trip to Italy is an experience unlike any other. Its incredible blend of history, culture, fashion and cuisine is unrivalled anywhere else in the world; other country can boast such a rich offering of historical and cultural heritage.
Italy, the heart of the Roman Empire for centuries, was also the cradle of the Renaissance in Florence and is still the site of the Holy See in Rome.
This historical and cultural importance over the centuries contributes greatly to its wealth. Its cities are full of world-famous masterpieces and many of its urban landscapes are classified as world heritage sites.
No trip to Italy would be complete without visiting the artistic and architectural treasures of cities such as Venice, Florence and Naples, but above all else Rome, the Eternal City.
However, Italian cities must also be visited to fully enjoy the sweet life and local gastronomy, renowned for its refined dishes and excellent wines. Here some of our tips about food and wine tour Rome!
Enjoy the Eternal City
Rome is known as the "Eternal City" because time seems to have stopped centuries ago. Even nowadays, its monuments and vestiges transform a walk through its streets into a journey through time that brings back to the glories and great splendor of ancient Rome.
Taste its typical dishes when you explore the gastronomic districts of Campo de' Fiori, Trastevere and Testaccio. Discover the origins of these Roman specialties and what makes them so special compared to anything you'll find elsewhere.
A walking tour is the perfect introduction to Roman cuisine. Meet the local merchants and join the "great Roman family" by visiting the oldest buildings and hidden wonders of the city.
Rome food tours
A gastronomic tour – a guided tour of the best shops, stands and restaurants of the most authentic, vibrant neighborhoods – will give you the opportunity to immerse yourself in Roman culture, discovering and tasting its gastronomy among its breathtaking beauty and history.
Sample some traditional and typical homemade culinary delights: maritozzi, fried cod, supplì, and sliced ​​pizza.
Then, start your meal like a real Italian starting with a classic appetizer based on cold cuts, cheeses and wine up to delight your palate with the typical Roman pasta (gricia, amatricia and, carbonara).
Lastly, be sure to leave room for ice cream (gelato!), the perfect ending for a gastronomic evening in Rome.
Rome food tours will take you to the most characteristic places in Rome, known exclusively by the Romans.
Walks Inside Rome – Your guided tours agency
If you want to know and appreciate Roman cookery let yourself be guided by the experience of a tour operator.
Walks Inside Rome is an agency of travel services and guided tours that has been situated in the in Rome's historic center since 1999. Our goal is to provide our clients with the highest quality tour guide services in art, history, food and fun in Italy's most spectacular destinations.
We specialize in private and small group tours of no more than 8-12 participants, giving you a much more personalized experience at your own pace. We are open 7 days a week and we provide a variety of exciting, engaging and educational tours for first-time visitors and discerning travelers across the Eternal City and to experience another side of it.
To get in touch with us you can fill out the form on our website, send us an email, call us or chat with us on WhatsApp. Contact us for any questions and for any further information about our services. We look forward to meeting you soon so we can start exploring Italy together!