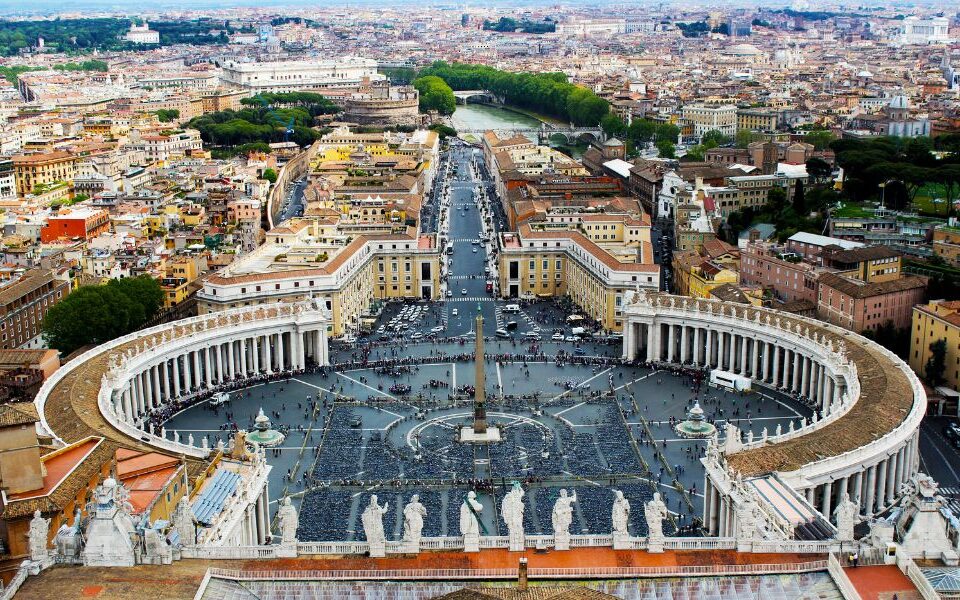 What to do in 48 hours
Are you ready to embark on a memorable adventure to the timeless city of Rome? With 2 full days available to spend in Rome at your disposal, the possibilities for exploration are endless.
Unsure about crafting the perfect itinerary that encompasses all the must-see attractions, delectable dining experiences, and comfortable accommodations?
Fret not, for we are here to be your guiding light through the enchanting streets of Rome. Whether you're pondering where to stay, where to indulge in authentic cuisine, or what iconic landmarks to marvel at, we've got you covered.
In this comprehensive guide, we'll unveil the best places to stay in Rome for 2 days, ensuring that you make the most of every moment, immerse yourself in the city's rich history, and savor every delightful moment of your journey. So, let's delve into the intricacies of Rome's treasures, and design an itinerary that promises a truly unforgettable experience.
Is 2 days enough in Rome?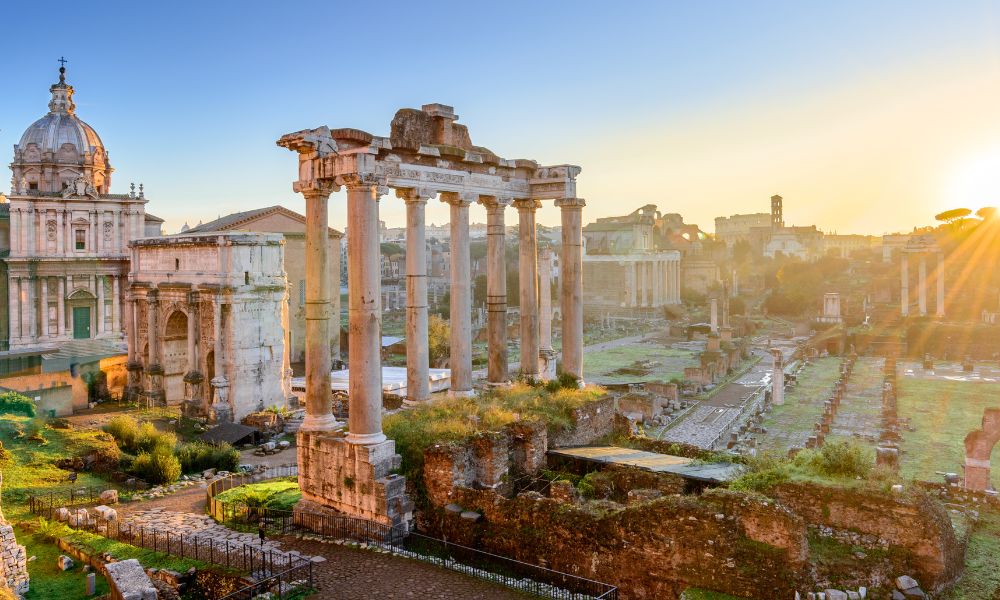 Better: Is it worth going to Rome for 2 days? Absolutely, although it's important to acknowledge that two days might necessitate a few strategic choices. While you won't have time to explore every nook and cranny, rest assured that Rome's captivating essence can still be savored by focusing on its main points of interest.
Over the years, the art of quick tourism has been finely honed, offering travelers an opportunity to make the most of even a brief visit. One noteworthy example is the meticulously crafted tours we provide. These tours are designed to encapsulate the city's most magnificent sights, expertly condensing guided experiences into a matter of hours, all without compromising the depth and authenticity of your encounter.
Must do in Rome in 2 days
What to see in 2 days in Rome? The Eternal City, steeped in history and culture, beckons with a plethora of iconic sites that promise to leave an indelible mark on your memories. While Rome boasts an overwhelming array of attractions, the challenge of limited time necessitates a curated selection of the top things to do in Rome in 2 days that can be comfortably enjoyed in just 48 hours.
However, don't let the constraints of time deter you from embracing the serendipitous delights that Rome offers as you traverse from one point of interest to another. Along your journey, be sure to meander through enchanting detours, including the awe-inspiring Pantheon, the enchanting Trevi Fountain, and the majestic Castel Sant'Angelo. These gems deserve a cherished place in your 2 day Rome tour, enriching your exploration with unexpected wonders.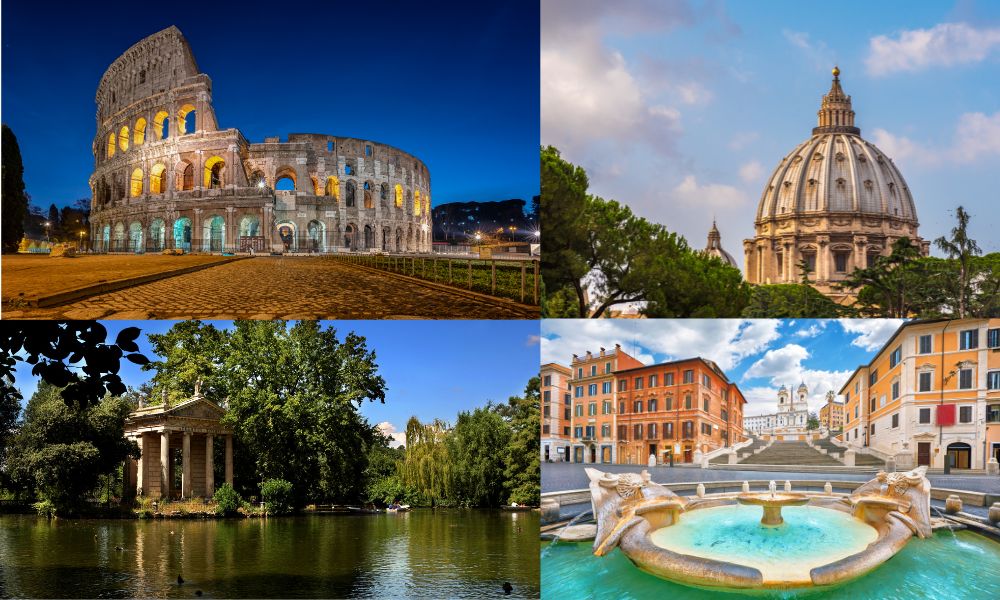 Colosseum
No visit to Rome is complete without stepping into the iconic embrace of the Colosseum. This emblematic monument stands as a testament to the city's rich history and enduring grandeur. Even in the span of a short stay, the Colosseum demands your attention, inviting you to unravel its tales of gladiatorial valor and ancient spectacles. Depending on your desired depth of experience, a visit to this architectural marvel can range from a couple of hours to a half-day affair, with guided tours offering deeper insights into its storied past.
Vatican
Venturing into the Vatican is akin to stepping into a realm of divine artistry and historical significance. St. Peter's Basilica, a pinnacle of Renaissance architecture, stands as the epicenter of this spiritual enclave. The resplendent St. Peter's Square radiates with a sense of awe-inspiring grandeur, while the Vatican Museums house an unparalleled collection of artistic treasures. Within the Basilica's hallowed walls lie Michelangelo's transcendent masterpiece, the Pietà, among other awe-inspiring works. To fully appreciate these wonders, allocate a few hours to explore St. Peter's and reserve ample time for the museums, as the queue can be daunting unless you secure advance bookings.
Villa Borghese
Nestled within the embrace of Villa Borghese, one of the places to visit in Rome in 2 days, lies an enchanting path that meanders through nature's beauty and leads to the eponymous gallery. This gallery, a treasure trove of artistic brilliance, houses masterpieces by Caravaggio, Bernini, and Raphael, inviting you to immerse yourself in a world of aesthetic wonder. The villa's origins trace back to Cardinal Scipione Borghese, a patron of the arts whose vision gave rise to this captivating haven of culture and repose.
Piazza di Spagna
A leisurely stroll along the fashionable via dei Condotti unveils a panorama of opulent boutiques that are setting the stage for your arrival at Piazza di Spagna. Here, the Spanish Steps ascend gracefully, inviting contemplation and respite. At the heart of the piazza, the Barcaccia fountain, a masterpiece by Gian Lorenzo Bernini, captures the imagination with its elegant form and enduring allure. The square's charm extends beyond its aesthetic appeal, offering a quintessential Roman experience that resonates with both locals and visitors.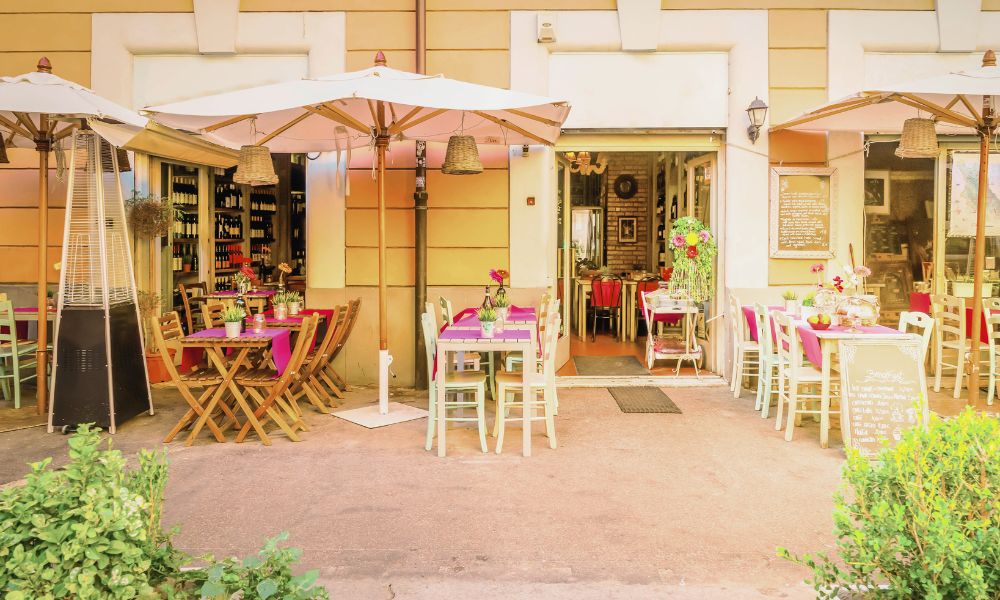 Trastevere
For an authentic immersion into the soul of Rome, dedicating an evening to Trastevere is an absolute must. This iconic neighborhood pulsates with the heartbeat of Roman life, offering a kaleidoscope of flavors, scents, and sounds that embody the city's essence. Whether you opt for an enchanting aperitivo or a delightful dinner, you'll be embraced by the vivacious spirit of the locals. Furthermore, the Basilica of Santa Maria in Trastevere, adorned with captivating mosaics, adds an ethereal touch to this enchanting district, evoking a sense of timelessness and connection to the past.
Best areas to stay in Rome
Where to stay in Rome to walk everywhere? If you're staying in Rome for only two days, it is best to stay in the city center to minimize the time you spend using the city's transportation. 
 Is Piazza Navona a good place to stay?

One of the best places you can choose to stay during your 2-day vacation in Rome is

near Piazza Navona. Staying here offers the convenience of easy access to iconic historical sites and charming cafes, creating an immersive experience of the city's rich cultural tapestry. The central location also allows for leisurely walks to Rome's iconic landmarks, ensuring a captivating exploration of Rome's timeless beauty.

Where to stay in Rome near the Vatican?

Choosing to stay in Prati, Rome for your vacation provides a peaceful escape from the bustling city center while still enjoying proximity to Vatican City's grandeur and the historic treasures of the area. With its elegant streets, local markets, and delightful trattorias, Prati offers a perfect blend of authentic Roman life and easy access to iconic landmarks.

Staying near Piazza di Spagna

during a vacation ensures you're immersed in Rome's luxury shopping district, which is perfect for fashion and shopping enthusiasts. It is just steps away from the iconic Spanish Steps, creating an elegant and convenient base to explore the city's artistic and historic wonders.

Opting to stay in Trastevere or Testaccio

during a vacation offers an authentic Roman experience, where charming cobblestone streets, vibrant local markets, and an array of traditional trattorias immerse you in the city's rich culture and culinary delights.

Staying near Roma Termini or Esquilino during a vacation provides unparalleled convenience with easy access to transportation hubs and diverse dining options, making it a strategic and vibrant starting point for exploring all that Rome has to offer.
Rome in 2 days itinerary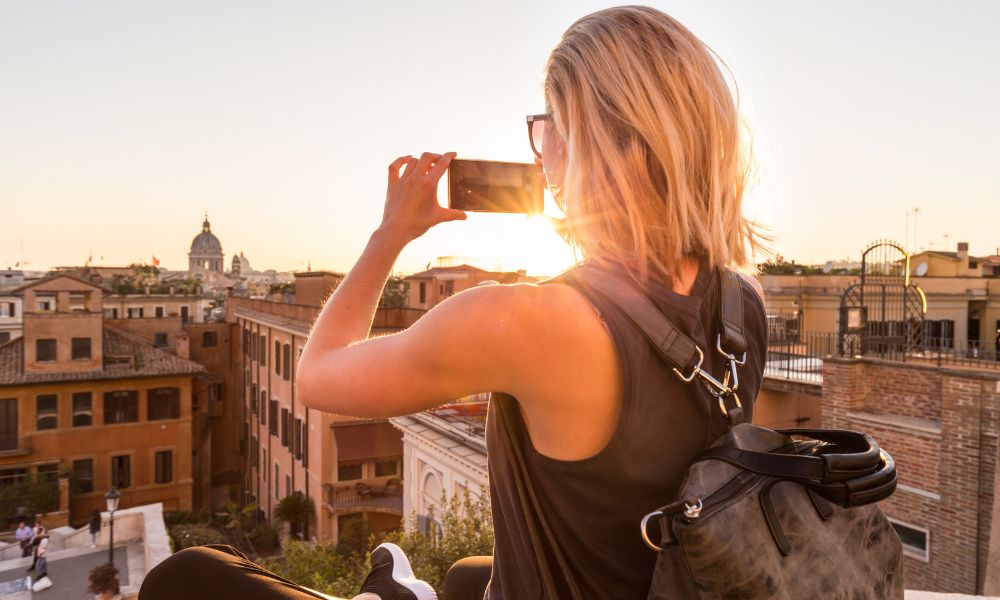 How to explore Rome in 2 days? Embark on our meticulously crafted tours to uncover the wonders of Rome in just 2 days, where expert guides will lead you through iconic landmarks, hidden gems, and immersive experiences, ensuring you make the most of your limited time in this captivating city. With carefully curated itineraries, you'll delve into Rome's rich history and vibrant culture, creating unforgettable memories in a short yet enriching timeframe. Take a look at some of the best experiences we offer:
Gain exclusive access to the Colosseum's restricted areas, descending into the depths of the amphitheater's atmospheric underground. After fully exploring the depths of Rome's most iconic monument in a group no larger than 8, venture over to the Roman Forum to be regaled with tales from Rome's gripping past.
Experience a complete tour of the Vatican, which offers a face-to-face encounter with its renowned classics half an hour before general opening. See all the highlights—the Vatican Museums, Sistine Chapel, and Saint Peter's Basilica—and gain spectacular behind-the-scenes access to the Vatican's closed and private attractions.
Rome isn't just ancient ruins and beautiful churches, but also beautiful gardens and breath-taking panoramic views. With our Gardens and Views of Rome tour, you can stroll through lush gardens while also enjoying some of the most spectacular views that the city has to offer.
During this exclusive, tailor-fitted tour, our highly specialized and professional team will accompany you through the ancient streets of this stunning city, seeking out the main fashion houses, special boutiques, and the most luxurious of Italian haute couture.
Join in on a foodie stroll like no other through Trastevere – the trendiest neighborhood in Rome. Freshly baked supplì, crispy Jewish artichokes, and a modern twist on the classic carbonara are matched with local wines for a winning combination of taste and culture.