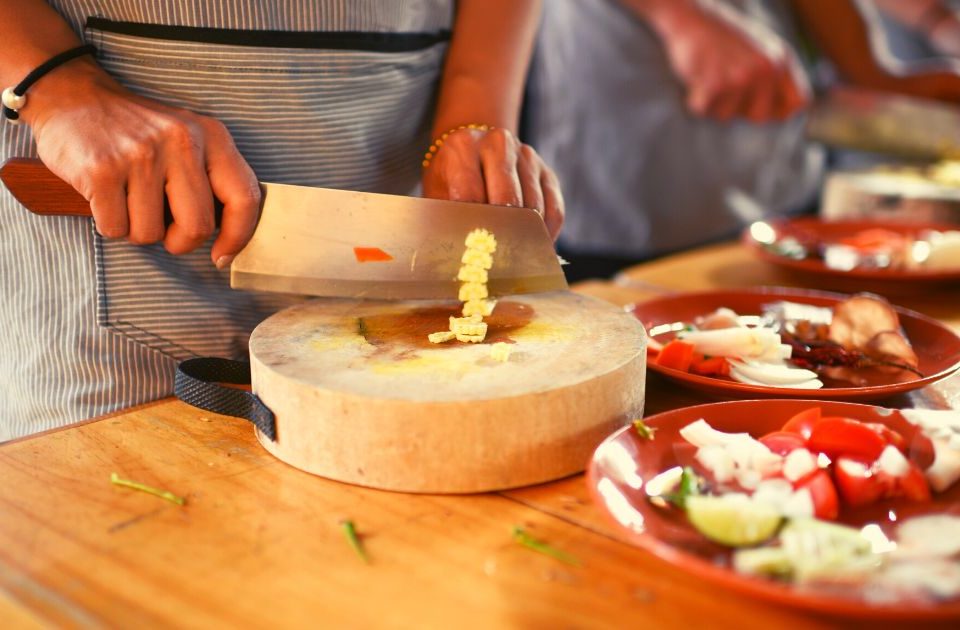 Tailor-made cooking courses for apprentice cooks
A trip to Italy, sooner or later, deserves to be done. It is well known that Italian history, art, architecture, and culture are recognized and appreciated all over the world. But there is one thing in particular that puts the Bel Paese on top of the world, its traditional cuisine. Precisely for this reason, even a short stay in the Italian peninsula can not be separated from a cooking course. Italian cuisine is very rich and varied, and differs from region to region, from city to city, so it can be complicated, and often a face-to-face approach is the only way to fully understand the ingredients and procedures. A cooking class can give you some knowledge, at least enough to go home, stock your kitchen with products and tools, and impress your family and friends when you come back home with Italian perfect recipes. Walks Inside Rome allows you to learn Italian cuisine at its cooking school in Rome.
Gourmets, food-lovers, and cuisine connoisseurs: Italian gastronomy according to foreigners
Without a doubt, cooking classes are the best way to immerse yourself in the creative side of each country's cuisine. And the food is a fundamental part of Italian culture. Learning the secrets and stories behind local recipes from professional chefs gives you a truly unique experience, giving you all the skills and know-how you need to recreate authentic recipes once you get home.
Italian cuisine is the most popular in the world, it is a fact. Italian restaurants are found everywhere, the Italians who emigrated knew how to export their customs and traditions, including cooking. The strength of traditional Italian cuisine is that it has integrated all over the world. It is accessible to all, it is healthy but also tasty, and ranges from poor to gourmet dishes. Italians are incredibly passionate about their rich cuisine.
Cooking classes in Rome: an experience to be lived at least once in a lifetime
To discover, know, and understand the wealthy Italian culinary culture, there is no better experience than one of our cooking classes in Rome. Learn how to make the perfect pizza from scratch and season it with the best Italian sauces known all over the world; find out how to prepare hand-made fresh pasta or how to cook typical first courses such as spaghetti alla carbonara, bucatini all'amatriciana, tonnarelli cacio e pepe, and rigatoni con pajata; master the prized skill of fresh gelato-making art, classic Tiramisù, and biscotti, and become the envy of your food-loving friends.
However, Italian cuisine goes far beyond stereotypes: there is not only pasta, pizza, or ice cream! Learning to prepare local dishes and regional specialties under the guidance of a professional chef is not only a great way to have fun, but also to experience an authentic taste of the culture and people of Italy.
Learn all about the different ingredients, techniques, and history of delicious Italian dishes and delight your palate and savor typical Roman cuisine in the heart of the Eternal City. Our cooking school Rome is managed in two sleek and stylish apartments in the heart of the historic center:
a school is located in a 17th-century palazzo around the corner from Piazza Navona
the other school is a stone's throw from the Pantheon
Moreover, a truly unique cooking experience is on the pope's estate, located in the surrounding Roman hills in the stunning medieval town of Castel Gandolfo.
The cooking school of Walks Inside Rome
Situated in the heart of Rome's historic center, Walks Inside Rome is an agency of travel services and guided tours that has been operating in Rome for over 20 years. Our goal is to provide our clients with the highest quality tour guide services in art, history, archaeology, food and wine, and fun across the Eternal City and Italy's most spectacular destinations.
Our team is formed of knowledgeable and kid-friendly English-speaking guides to guarantee you the best tour in Rome. All our tours can be combined and customized to perfectly meet your needs and interests.
After visiting and experiencing its monuments and wonders, treat yourself to private cooking classes in Rome, and learn authentic recipes of the Italian culinary tradition from local cooking experts and professional chefs.
Contact us!
We are open 7 days a week to answer all of your queries. Check out our catalog of tours and experiences and feel free to contact us at any time with any questions or further information about our services. You can call us, fill out the form on our website, send us an email, or chat with us on WhatsApp. We look forward to meeting you soon so we can start exploring Rome and Italy together!