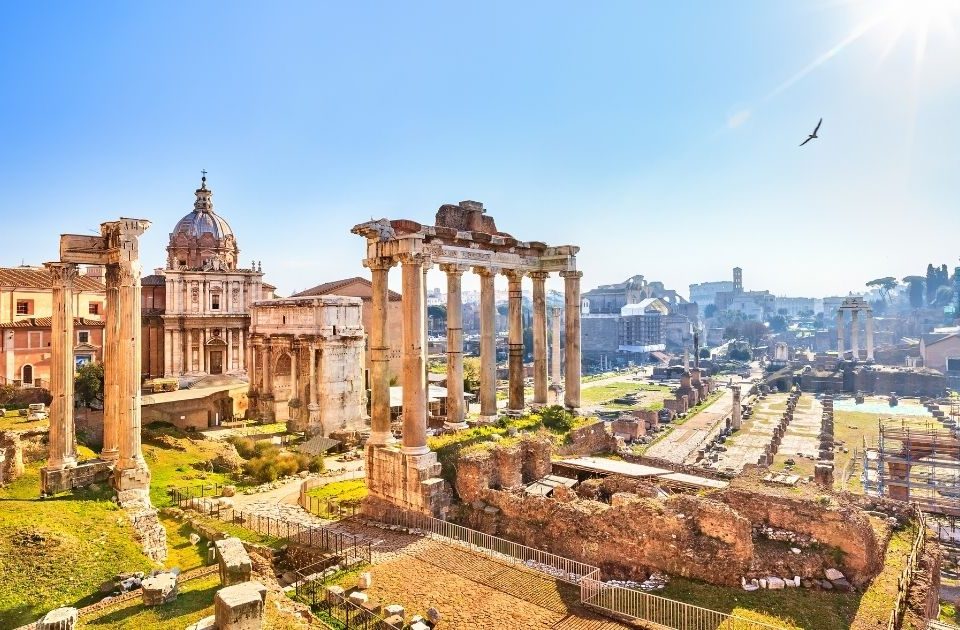 Discovering history, art, archaeology and culture of the Eternal City
Those who love to travel know that sooner or later they must come to Italy and pass through Rome. The capital of Italy is called the Eternal City due to the translation from the Latin "urbs aeterna", referring to its immortality and grandeur. It is said that all the roads lead to Rome, a place with over 2,000 years of history that covers the city of the Caesars, the Colosseum, the gladiators, and the Popes. Rome is a life-size history book that everyone should read. To fully enjoy its splendor you cannot help hiring a tour guide in Rome.
A city to live, to love…
Italy is wonderful, all of it, from North to South and islands included. But Rome is a unique feature on the face of the earth, one of the most beautiful cities as well as one of the favorite destinations for visitors who come from all over the world. Visiting the city means rediscovering antiquity, the mighty Roman empire that gave us almost all the household items we use today, Latin art, philosophy and literature, leads us to relive the Middle Ages, the Renaissance, the Baroque. However, Rome is not only history, art, archaeology and culture, it is also food and wine, and entertainment. It sits between popular customs, traditions, and the Modern Era.
To truly appreciate this city you should know everything. If you plan to visit Rome soon do not waste time, find out how to best explore its essence and enjoy it in an intelligent way, rely on an expert tour guide agency such as Walks Inside Rome, a specialized tour operator to guarantee you the best tour in the city, even private tours or group tours.
Discover Rome your own way through customized tours
Rome is filled with breathtaking ancient ruins, important monuments, beautiful palaces, museums, churches, squares and fountains, and parks and villas: there is so much to see that you won't stop walking all day. It has much more to offer than the most renowned sites such as the Colosseum, the Pantheon, and St. Peter's Basilica in the Vatican which represent a universe unto themselves.
Impossible to see and understand by yourself the many wonders that this city offers, hiring a tour guide in Rome is what it takes! Are you ready?
If you want to visit the Colosseum, for example, you can really discover its remains by exploring special restricted areas otherwise not accessible – including rooms, corridors, bleachers, and cages where the gladiators and other men passed their daily life.
Visiting by yourself the Caracalla's thermal baths or the Roman Forum, you will see only a pile of ruins, while a local guide will know how to name everything. They will be able to reconstruct the entire building, its environment, its missing decorations, the customs of the time and make you relive Roman life at the time of its splendor.
Visiting the Sistine Chapel, Saint Peter's Basilica, and the Vatican Museums is probably one of the best experiences in Rome. You can customize an exclusive, private tour exactly to your liking by choosing your own itinerary or letting our expert guide you through the highlights.
Are you even in Rome if you do not indulge yourself in real Italian style and cuisine? Experience authentic Italian flavors on our food-and-wine tours, your foodie guide will take you to discover the city's best-loved spots.
Walks Inside Rome guides you through the Eternal City
Walks Inside Rome is a travel agency located in Rome that for more than 20 years has been specializing in immersive, authentic, and educational and family-friendly guided tours and excursions.
Thanks to our local English-speaking guides with expertise in history, art, archaeology, food, and fun you will be able to access even places closed to the public, but above all to have access to basic information without which it is difficult to appreciate a work, a monument, or a site.
Skip-the-line! With us, you can also book VIP tickets.
What are you waiting for? To check out our catalog of tours and experiences, visit our website or contact us directly. We can't wait to hear from you so we can customize your own Rome tours and start exploring together!