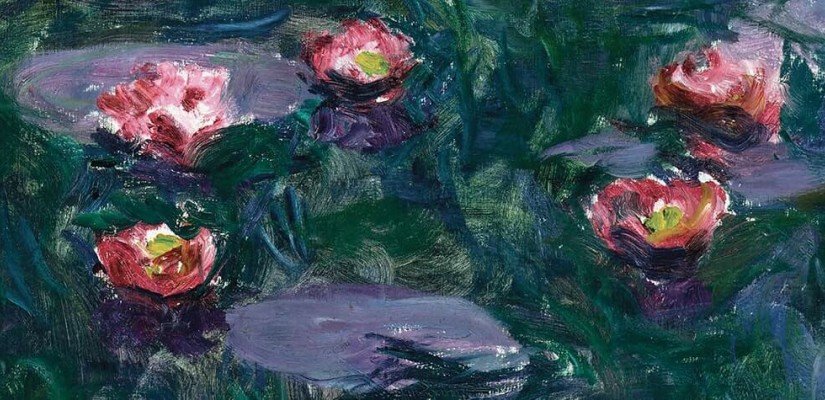 From 19 October 2017 until 11 February 2018, the Vittoriano – Ala Brasini Complex is hosting a splendid MONET exhibition in Rome.
The exhibition, curated by Marianne Mathieu, presents about sixty works by the father of Impressionism, from the Musée Marmottan Monet – which in 2016 celebrated the 80th anniversary of his life – a testimony of his artistic journey, but above all of the artist himself.  It is, in fact, the works that Monet kept in his last residence in Giverny and that his son Michel gave to the museum that will be on display.
From the earliest works to the rural and urban landscapes (London, Paris, Vétheuil, Pourville) and from the canvases dedicated to the loveliest flowers of his garden (roses, witches, agapanthus) to the monumental Ninfee and Glicini, the exhibition will realize the many facets of his work, inspiring us once more with Monet's great artistic genius.

Some facts about the Ala Brasini – Complesso del Vittoriano
Ala Brasini with its 700 sqm extension is the largest and most prestigious exhibition space of the Vittoriano. Space has traditionally been hosting the great art exhibitions since its opening. Located on the first floor of the monument, it is accessed through an imposing staircase (or a lift mostly for the transport of disabled people and protected areas). The planimetric features of space, articulated in numerous rooms, make it suitable for hosting complex exhibitions, divided into themes and sections. A second-floor level, in the central space, allows a fascinating view on the lower floor, allowing the works to be viewed from different points of view and perspectives.
Known as the "Altar of the Homeland", the Victorian Monumental Complex (or even "Vittoriano"), designed to celebrate and remember Vittorio Emanuele II of Savoy, the first King of Italy, is one of the monuments that is symbolic of Rome and of Italy, an iconic site of great centrality and institutionality, and a destination of millions of visitors per year.
Built between 1885 and 1911, it represents the majesty of Rome, the capital of Italy, the unity of the country and "the homeland of love", since, in November 1923, the secret of the unknown soldier was inhumed in the heart of Victorian. In 1935, following the intervention of Architect Armando Brasini, finally, the same area dedicated to the Central Institute for the Risorgimento and its Museum was inaugurated on May 24 of the same year. A 15.5-story monument, highly symbolic, thought out of nowadays as a place not only for watching but also for living, with museums and exhibition spaces, where for over twenty years great art exhibitions have been realized.
– More about Vittoriano
…and if you want to visit the nearby Capitoline Museums learn more about our Capitoline Hill Museum Guided Tour.