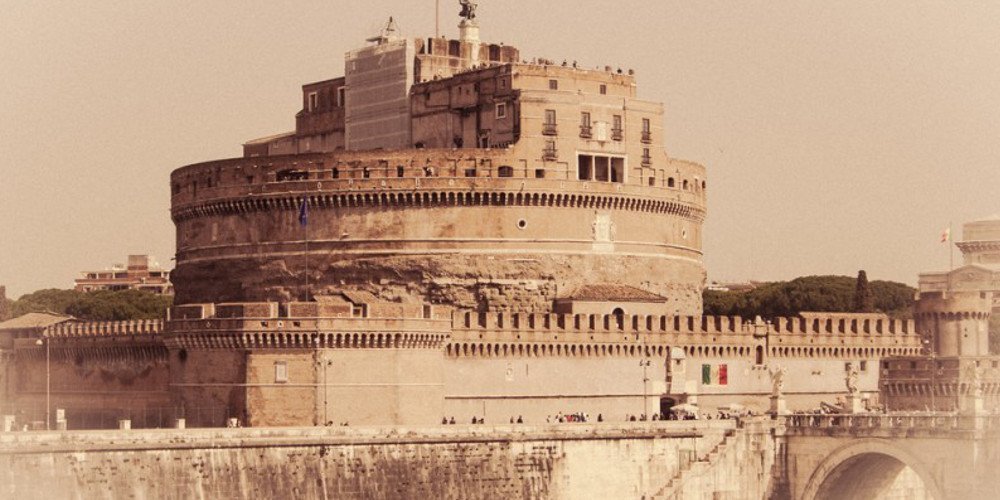 Castel Sant'Angelo, or the Castle of the Holy Angel, is the true silent witness of Rome's vast history.
Starting out as a mausoleum built to contain the remains of one of Rome's most famous emperors, Castel Sant'Angelo was later converted into a fortress, a papal residence, a prison and an execution ground.
Today, Castel Sant'Angelo functions as a museum offering one of the most impressive views over Rome. Read on to find out all about its fascinating history.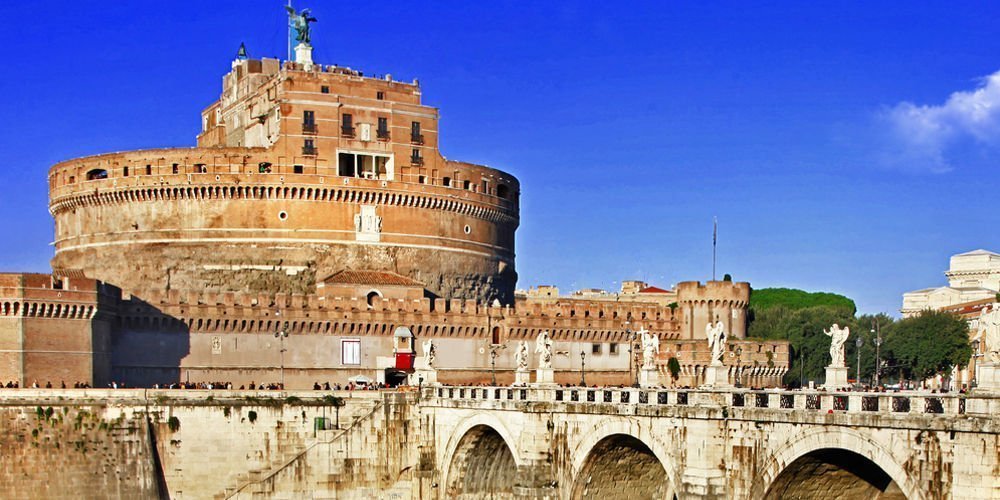 Hadrian's Mausoleum
Originally built as Hadrian's Mausoleum, this monumental tomb was designed by the emperor, himself, and overlooked the Vatican field.
Its cylindrical structure was covered in greenery with a bronze statue of Hadrian on a chariot overlooking the surrounding area. The internal spiral ramp led to the funeral cell containing big cinerary urns.
Legend tells the
Archangel Michael appeared sheathing his sword
atop the tomb to Pope Gregory the Great (Pope Gregory I), signifying the
end of the plague of 590
.
Castel Sant'Angelo under Construction
The tomb, which housed the burials of roman emperors up to Caracalla, was converted into a fortress. The citizens of Rome, sieged by barbarians in the 6th century, took shelter inside and used statues and decorations as projectiles to defend themselves.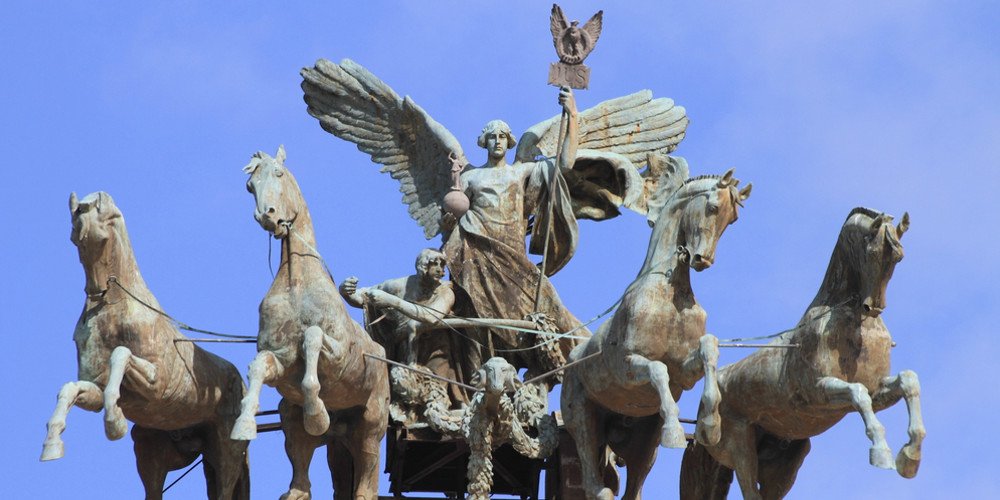 A Direct Route to the Vatican
Beginning in the 14th-century, the popes began to convert the fortress into a castle of papal residences. The castle was soon
connected to Saint Peter's Basilica with the Passetto di Borgo
, a fortified corridor. Raphael's pupils adorned the castle with grotesque frescos, golden stuccos, and sparkling marble floors. However, the castle hides a dark heart;
the Papal state used it as a dreadful prison
, housing criminals and innocents alike. Castel Sant'Angelo hides a dynamic story of change, war, fortune, and endless intrigue.
OPENING HOURS: Tuesday – Sunday: 9:00am - 7:00pm
Must-see in Castel Sant'Angelo
Sant'Angelo Bridge leading up to the castle National Museum of Castel Sant'Angelo Treasury on fifth floor Papal Apartments on fourth floor Prison on second floor Terrace with café at the top
What has Castel Sant'Angelo been in?
Castel Sant'Angelo is a prominent setting in Angels and Demons by Dan Brown, and the opera Tosca by Puccini features the ringing of the Martin Bells located at the castle. This was the tallest building in Rome when it was constructed.