Request Your Tour

About Rome

For More Information

(0039) 338 7791615
Mon - Sat / 08:30 AM - 8:30 PM
Why Choose It?
Venture down Spaccanapoli - Naples' most authentic attraction.
Nourish yourself with unique knowledge about Naples and the South.
Immerse yourself in Naples' unique traditions - from its streetfood to its historic sites.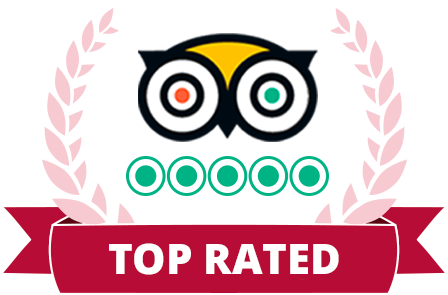 Tour Description
Immerse yourself in the Campanian capital on our authentic walking tour of Naples. Perfect for first-time and returning visitors alike, this tour combines the best of Neapolitan culture and cuisine. You and your expert guide will encounter it all as you make your way down Naples' most famous road, sampling its street-food delights and ducking into churches and chapels to discover its treasures.
Venture down the street 'Spaccanapoli'
Meaning 'Split Naples,' the street of Spaccanapoli runs right through the ancient centre, splitting the city between North and South. Lining the street is a treasure trove of churches, monuments and obelisks which your expert local guide will show you around and bring to life.
Sample Naples' most delicious street food
Everybody knows that modern pizza hails from Naples, and no visit to the regional capital would be complete without sampling an authentic Neapolitan pizza with creamy buffalo mozzarella and fresh, locally sourced tomatoes. But Naples' street food scene is so much more. Deep-fried supplì (stuffed balls of rice, similar to Sicilian arancini), il cuoppo napoletano (a paper cup filled with a delectable mix of deep-fried treats) and sfogliatelle pastry are just a few delights you'll get to sample. Naturally accompanied by a dark, moorish Neapolitan coffee. 
Venture inside three of Naples' most famous churches
As you make your way down the street of Spaccanapoli, your guide will take you inside the city's most stunning churches: the Gothic style Monastery of Santa Chiara, the Church of Gesù Nuovo, and Sansevero Chapel. All are richly adorned with awe-inspiring artworks, breathtaking frescoes and beautiful architecture. But the latter contains perhaps the city's most famous work of art: the Veiled Christ of Giuseppe Sanmartino – an almost impossibly lifelike rendering which has to be seen to be believed. 
View More
Itinerary:

Monastery of Santa Chiara

Included:

Expert local guide

Street food

Entrance tickets

Wheelchair accessible:

No.

Meeting Point:

Hotel
excellent guides
Our guides are fluent in English and have a contagious passion for the inspiring cultural heritage of our Italian cities. Experts in their fields, they will immerse you in the hidden histories and intriguing lives of history's great protagonists. So much to see, so easy to miss out: with the help of our guides, visit the most absorbing sites and uncover the stories that have changed the world. Don't miss this fascinating journey!