Request Your Tour

About Rome

For More Information

(0039) 338 7791615
Mon - Sat / 08:30 AM - 8:30 PM
Why Choose It?
Explore one of Florence's most beloved galleries and walkable historic center.
Admire the finest Renaissance artwork with an expert guide.
Follow our carefully crafted itinerary or choose what you want to do.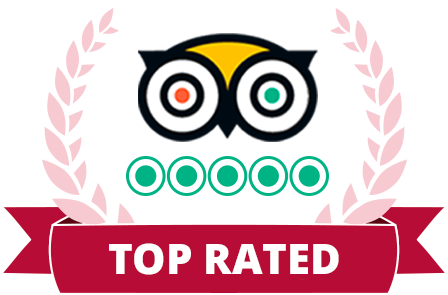 Tour Description
Florence is home to some of the world's finest art. During the Renaissance, its ruling family, the Medici, poured unfathomable amounts of money into its art and architecture. In doing so, they left the world such names as Leonardo Da Vinci Michelangelo, Brunelleschi, and Raphael. For many, meandering its cobbled piazzas and exploring its winding walkways is a dream. Our private Florence Tour with the Accademia Gallery can turn this dream into your reality.
For a city of such fame, Florence is surprisingly small. Our 4-hour tour will walk you through all the Renaissance city's highlights. Your passionate, professional guide, who is fluent in your language, will bring Florence to life. Recounting stories about the city's past that will give you an in-depth understanding and an unforgettable experience.
Your Florence tour begins at Brunelleschi's Duomo
Florence's Cathedral of Santa Maria del Fiore (which most people know as the "Duomo") has bewildered architects for centuries. Its majestic cupola (dome), still the largest in Italy, was conceived by Filippo Brunelleschi all the way back in the 13th century. Just as impressive as the dome itself are the Tower of Giotto and cathedral facade. And just across from the Duomo stands the recently reopened Baptistery. Its beautiful bronze doors are an artwork of their own, representing Old Testament scenes that were the envy of contemporaries for their beauty and execution.
You then take a short stroll to the Ponte Vecchio
Our short walk south of the Duomo takes us past some other storied monuments. Towering above the Piazza della Signoria is Florence's famous Palazzo Vecchio. This square was the political heartland of the Florentine Republic. The towering, crenelated palace which overshadows it was the seat of the Florentine government. Its fortress-like design speaks of the violence of the times, For it was here that politicians conspired against each other and those who backed the wrong horse were hanged.
Connected to the Palazzo Vecchio via the Vasari Corridor (the Medici's secret walkway) is the world-famous Ponte Vecchio. Once the home of butchers, the Ponte Vecchio has spanned the city's river for centuries. Now it is awash with high-end jewelry shops, offering Florence's visitors unforgettable souvenirs.
Explore the Accademia Gallery
No visit to Florence would be complete without a visit to the Accademia, home to sculptures whose beauty has never been matched. The gallery's centerpiece is Michelangelo's David, but there are many other works of his as well. See all of its highlights in the flesh to create unforgettable memories in this cradle of western culture.
Finish by dining or visiting a landscaped garden
Your tour lasts four hours, and can be customized to suit your preferences. If you want to seek out some Florentine cuisine (like the famous bistecca alla fiorentina), sample some gelato in the city that invented it, or explore any other little-known sites in the Cradle of the Renaissance, we have expert recommendations for you.
This Orientation Tour with the Accademia is a longer version of our Orientation Tour of Florence. We have designed it to show you the best sites of this beautiful Renaissance city. If you want any more information or would like to ask how you can customize the tour any further, don't hesitate to get in touch.
View More
Itinerary:

Academy of Fine Arts with Michelangelo's David

Included:

Skip-the-line entrance

Private licensed tour guide

Wheelchair accessible:

Yes.

Meeting Point:

Hotel Lobby
excellent guides
Our guides are fluent in English and have a contagious passion for the inspiring cultural heritage of our Italian cities. Experts in their fields, they will immerse you in the hidden histories and intriguing lives of history's great protagonists. So much to see, so easy to miss out: with the help of our guides, visit the most absorbing sites and uncover the stories that have changed the world. Don't miss this fascinating journey!