Request Your Tour

About Rome

For More Information

(0039) 338 7791615
Mon - Sat / 08:30 AM - 8:30 PM
Availability
Mon, Tue, Wed, Thu, Fri, Sat
Why Choose It?
Master your art skills in this 4 hour private tour.
Visit Caravaggio's works in the churches of Sant'Agostino and San Luigi dei Francesi.
Learn about Caravaggio's techniques with the entire family.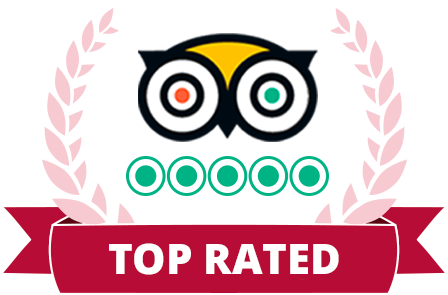 Tour Description
Become a master of the brush and canvas, emanating the techniques of one of Italy's greatest artists: Caravaggio. Mimic his true-to-life colors and awe-inspiring contrast whether you're a beginner or a pro. Make it a family experience and discover your kids' inner genius at the easel and palette by painting with Caravaggio.
A private tour begins your journey with a trip to Basilica di Sant'Agostino and Basilica di San Luigi dei Francesi. Both locations hold exquisite pieces by Caravaggio in the historical center of Rome. Then, venture into a nearby studio for the key to unlocking your inner artiste.
First Explore The Churches Hosting Caravaggio Paintings In The Historic Center
Nestled between the ancient Pantheon and astounding Piazza Navona are two basilicas. In a sea of churches flooding Rome, they may appear quite non-descript—however, both hold impressive masterpieces by Caravaggio.
His profound Madonna di Loreto is located in Basilica di Sant'Agostino. It depicts the Virgin Mary holding a baby with townsfolk kneeling at her feet. This piece in particular has gone under much criticism—especially at its inception. The baby is much too large to be newborn Jesus, and showing the bare, dirty feet of the townsfolk was considered blasphemous. There are several other secrets to this masterful work that our expert guide is more than eager to explain.
Boasting an impressive interior, the Basilica di San Luigi dei Francesi's gilded ceiling and stunning frescoes inspire awe and admiration. The crème-de-la-crème, however, is the trifecta of Caravaggio paintings about the life of Saint Matthew. The first is The Calling of Saint Matthew in which Jesus inspires Matthew to follow him. The second is The Inspiration of Saint Matthew representing divine intervention with an angel appearing before Saint Matthew at his desk in order to write the Gospel of Saint Matthew. The third is The Martyrdom of Saint Matthew showcasing his death at the alter during mass.
All three of these paintings are impressive, no doubt. But with Caravaggio paintings, there's always more than meets the eye. For instance, a self-portrait of the artist can be found in one of the three. Our art-historian guide is more than willing to share with you what lies beyond the canvas.
Then Create Your Own Caravaggio Painting
We lead you to an artist's studio near Campo de' Fiori in the heart of Rome's historic center where you'll meet Caravaggio, himself. Just kidding (he died in 1610), but you will meet a local artist whose expertise lies in Caravaggio's groundbreaking techniques.
The contrasting shades between highly illuminated foregrounds and dramatically dim backgrounds puts your skills to the test. With the helping hand of our local artist, you'll grasp Caravaggio's methods and become a master of the brush and canvas.
Bring Your Family For a Fun Caravaggio Painting Experience
Our tour guide and local artist are not only experts in art history, but also family-friendly. Bring your kids and test their skills as a painter. Who knows, maybe you have the next Caravaggio-in-the-making. Join us for a combination of history, culture, and a hands-on experience at the easel.
View More
Itinerary:

Basilica di Sant'Agostino

Included:

Wheelchair accessible:

Yes. (Itinerary may differ).

Meeting Point:

Hotel Lobby
excellent guides
Our guides are fluent in English and have a contagious passion for the inspiring cultural heritage of our Italian cities. Experts in their fields, they will immerse you in the hidden histories and intriguing lives of history's great protagonists. So much to see, so easy to miss out: with the help of our guides, visit the most absorbing sites and uncover the stories that have changed the world. Don't miss this fascinating journey!