Request Your Tour

About Rome

For More Information

(0039) 338 7791615
Mon - Sat / 08:30 AM - 8:30 PM
Why Choose It?
Ascend the Leaning Tower of Pisa for sweeping views of the city.
Discover the true Tuscan treasure of little-known Lucca.
Immerse yourself in Tuscan culture with a knowledgeable local guide.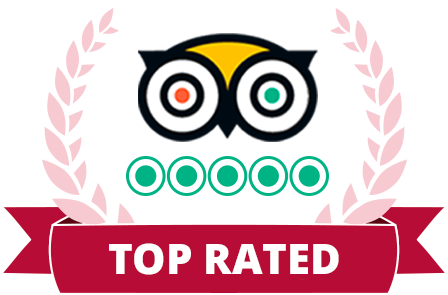 Tour Description
Florence has no shortage of cultural treasures. But so many travelers know about them that the Renaissance city can get very crowded. That's why we've designed this day-trip: so you can escape the hustle and bustle of the city to explore two of Tuscany's less-visited wonders.
Your private Pisa and Lucca tour transports you through the Tuscan countryside to visit Florence's great historical rival: Pisa. You'll visit the vertically challenged Leaning Tower of Pisa where – subject to advanced reservation and availability – you'll climb its dizzying heights. After wandering the Piazza of Miracles, we'll make our way to the enchanting walled town of Lucca where you'll be treated to an authentic taste of Tuscan life.
Visit the vertically challenged Leaning Tower of Pisa
All travelers in Tuscany aspire to make a stop at the Leaning Tower of Pisa. Yet few people ever get to go inside and climb it. This is what we can organise for you with advanced reservation and subject to the availability of priority tickets (which we'll communicate to you long before your tour).
It's no wonder this 14th century tower attracts so much attention. With its winding stairwell of nearly 300 steps, and disorientating lean of five degrees, this architectural freak of nature has simultaneously intrigued and baffled visitors for centuries. The Leaning Tower is quite safe, for now! Just don't rule out an impromptu reenactment of Hitchcock's "Vertigo" while you're up there.
Explore the aptly named Piazza of Miracles
As you might expect from one of the Mediterranean's most powerful medieval city-states, Pisa boasts a remarkable architectural legacy. Its 12th century Duomo easily rivals those of Florence and Siena equivalents. Towering over the piazza are four colonnaded levels of white stone and dark-grey marble, while inside the Duomo's richly ornate interior are such resplendent artworks as an apse mosaic by Cimabue.
Another unmissable attraction on the Piazza of Miracles is the Pisa Baptistery of Saint John. Completed in 1363, this part-Romanesque, part-Gothic marble structure is a true visual feast. As the largest baptistery in Italy, its interior architecture is overwhelming. Though stripped of ornamentation, it boasts an incredible colonnaded dome and 13th century pulpit.
Journey across Tuscany and wander the Lucca City Walls
The walled medieval town of Lucca is as enchanting as it is unpresumptuous, still largely undiscovered by Tuscany's hundreds of thousands of visitors. If you're looking for an authentic taste of Tuscan life in a traditional countryside city, Lucca is the perfect destination.
Lucca has no shortage of things do see. But as with all Italian cities, it's well worth whiling away a few hours exploring its quirky medieval streets and alleyways at your leisure, popping into its shops, bars, and artisan gelaterias as and when the moment takes you. One unmissable experience is seeing Lucca from above which you can do by walking or cycling its Renaissance walls which still completely encircle the city.
Marvel at the Romanesque Church of San Michele in Foro
Lucca is home to the wealth of churches you'd expect from any Italian city. But by far the most beautiful is the Church of San Michele in Foro. Standing on the site of Lucca's Roman Forum, San Michele is a stunning example of Tuscan Romanesque architecture. Its 11th century facade is impossibly ornate: exhibiting perhaps the finest example of its kind anywhere in Italy.
Explore the Piazza of the Amphitheater
Roman history runs deep in the stunning city of Lucca. It was here, in fact, that Julius Caesar, Pompey Magnus, and Crassus formed the famous First Triumvirate in 56 BC. Like Rome, Lucca boasts many Roman sites underlying the medieval street plan. And the most intriguing of all without doubt is the Piazza dell'Anfiteatro (Amphitheater Piazza).
As is apparent from the shape, the Piazza dell'Anfiteatro stands above Lucca's ancient Roman amphitheater. Like Piazza Navona in Rome, the modern square derives its shape entirely from the structure that underlies it. It was a big beast, once able to accommodate some 10,000 spectators. Envisage the gladiatorial spectacles that would have once taken place here as you explore this charming piazza. Then wander onto one of its nearby streets to indulge in a well deserved gelato or aperitivo.
View More
Itinerary:

Piazza of the Amphitheater

Included:

Expert guide in Lucca

Private car and English-speaking driver

Wheelchair accessible:

Yes
excellent guides
Our guides are fluent in English and have a contagious passion for the inspiring cultural heritage of our Italian cities. Experts in their fields, they will immerse you in the hidden histories and intriguing lives of history's great protagonists. So much to see, so easy to miss out: with the help of our guides, visit the most absorbing sites and uncover the stories that have changed the world. Don't miss this fascinating journey!