Request Your Tour

About Rome

For More Information

(0039) 338 7791615
Mon - Sat / 08:30 AM - 8:30 PM
Why Choose It?
Experience a full day in Rome perfect for the entire family.
Encounter the highlights: from the Colosseum and Secret Keyhole to Castel Sant'Angelo.
Explore Rome with your own private tour guide and driver.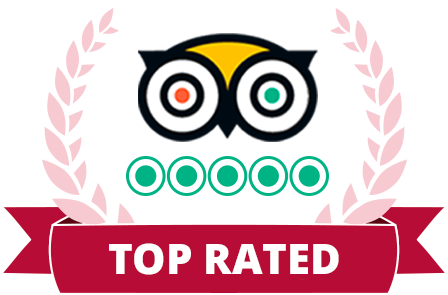 Tour Description
Short on time in the Eternal City? Our Shore Excursion for Kids and Families is the solution for you! This private, full-day tour introduces you to both the highlights and hidden secrets of the Italian capital. Behold the ancient grandeur of the Colosseum, Circus Maximus, and Museum of the Ancient Walls, stepping inside each as you venture back through time. Discover Rome's hidden highlights, like the Mouth of Truth and Secret Keyhole, which offers the most stunning view over the Eternal City. And make the end of your day's experience memorable with a photo stop outside the imperial mausoleum and papal stronghold of Castel Sant'Angelo (after stopping for some delicious, crispy pizza or creamy, dreamy gelato – naturally!)
Venture back in time to Ancient Rome
Step straight inside the Colosseum as you explore Rome's most iconic monument with your expert private guide. They will nourish you with knowledge of brave gladiators and evil emperors, as you wander the ancient stones of the world's most famous amphitheatre. Then make your way over to the Circus Maximus, the ancient world's most magnificent racing track, which dates all the way back to Rome's foundation. You'll also venture down the first part of the Appian Way to the Museum of the Ancient Walls – an experience as entertaining as it is educational for adventurers of all ages.
Discover Rome's hidden highlights
Acscending the famous Aventine Hill, your guide will accompany you to the secret keyhole which provides a picture postcard view of the Vatican. At the foot of the hill lies a memento to Hollywood's Gregory Peck and Audrey Hepburn from the 1953 film, "Roman Holiday," as we swing by the "Bocca della verità" (The Mouth of Truth).
Savour some typical Roman treats and finish with a photo op!
You might be visiting a lot of sites, but that doesn't mean that you skip out on some authentic Italian food. If you are a 'foodie', you will also have time to enjoy a great lunch  during the day. Feel free to have a lovely sit down lunch, or if you prefer something simple, try a pizza, a gelato, or both. Your day finishes at the wonderful Castel Sant'Angelo where you'll be able to get a stunning sunset picture before we transfer you back to Civitavecchia.
View More
Itinerary:

Museum of the Ancient Walls

Picture stop at Castel Sant'Angelo

Included:

Private guide

Car/van/limo with driver at disposal all day

Wheelchair accessible:

Yes. (Itinerary may differ).

Meeting Point:

Civitavecchia
excellent guides
Our guides are fluent in English and have a contagious passion for the inspiring cultural heritage of our Italian cities. Experts in their fields, they will immerse you in the hidden histories and intriguing lives of history's great protagonists. So much to see, so easy to miss out: with the help of our guides, visit the most absorbing sites and uncover the stories that have changed the world. Don't miss this fascinating journey!