Request Your Tour

Most Popular Tours

Farmers' Market Shopping with Roman Full Course Class | Shared

Source seasonal ingredients from a market, bring them together to make true Italian cuisine, and then sit back and savor your culinary creations. Buon appetito!

Early Morning Vatican Tour | Small Group

Experience a complete tour of the Vatican. Visit the Sistine Chapel, Vatican Museums and Saint Peter's as well as exploring the Raphael Rooms and other rooms normally closed to the public.

About Rome

For More Information

(0039) 334 7243374
Mon - Sat / 08:30 AM - 8:30 PM
Why Choose It?
Customize your tour by choosing from three skip-the-line entry times.
Soak in the glory of the Sistine Chapel, Vatican Museums and Saint Peter's.
Let our guide introduce you to the Vatican's must-see collection.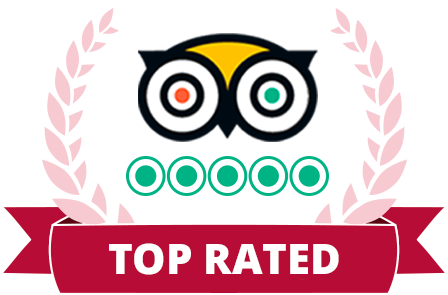 Tour Description
If you want to see the highlights of the Vatican but are slightly pushed for time, our private express tour is the ideal solution for you. With your privileged skip-the-line entrance to the Vatican Museums, you'll avoid all the lines. And if you opt for the 7:30 am, starting time you'll be in one hour before the general opening.
Choose your time and meet our expert guide outside the Museums to get underway with your experience. Your guide will walk you straight through to the Sistine Chapel so you can gaze up and admire its treasure trove of stunning masterpiece in relative solitude.
Fresh from the unmissable experience of seeing the Sistine Chapel in all its glory, your guide will take you through the highlights of the Vatican Museums. Marvel at the medieval, Renaissance, and of course ancient wonders that have survived untouched within its halls. Then move on to enjoy the wonders of Saint Peter's Basilica.
Within the world's most famous church, you'll be introduced to all of its star attractions. Meet Michelangelo's famous Pietà and artworks by Gianlorenzo Bernini, one of the great exponents of Baroque art in Rome.
This tour offers a quick, fun and effective way to see the Vatican City without the feeling of being rushed, and is suitable for children and/or cruisers with limited time on the mainland.
35757
Itinerary:

Vatican Museums' highlights

Included:

Skip-the-line entrance.

Licensed tour guide.

Wheelchair accessible:

Yes

Meeting Point:

Outside the entrance to the Vatican Museums (Viale Vaticano 100)

Show on Map
excellent guides
Our guides are fluent in English and have a contagious passion for the inspiring cultural heritage of our Italian cities. Experts in their fields, they will immerse you in the hidden histories and intriguing lives of history's great protagonists. So much to see, so easy to miss out: with the help of our guides, visit the most absorbing sites and uncover the stories that have changed the world. Don't miss this fascinating journey!
SharonN374

Lovely cooking class with great people Really enjoyed this class, as first you go to a local food market to get the ingredients you cook with - so you feel a bit like a local too!... read moreReally enjoyed this class, as first you go to a local food market to get the ingredients you cook with - so you feel a bit like a local too! The location of the class is in a beautiful old building and the equipment and work surfaces are great for teaching people to cook things. The main chef and the assistants were so welcoming and explained everything well. I've been wanting to learn how to prepare and cook artichokes for ages and we got to do that in our class, which was great. You make a variety of different dishes, so learn different techniques and get an understanding of how Italians make traditional dishes. Everything you make, you get to eat and it was all delicious! read less - 5/29/2020

DanielHorton1987

AMAZING! Hello!

Myself and my partner visited you this time last year and we're reminiscing about our wonderful experience with you!

I was hoping that I hope get the ingredients & cooking... read moreHello!

Myself and my partner visited you this time last year and we're reminiscing about our wonderful experience with you!

I was hoping that I hope get the ingredients & cooking method of the Pizza and Gelato please!.

Thought it would be something fun to do during self isolation in England

Kind regards,
Daniel read less - 4/02/2020

Road820385

Amazing Guide, Amazing Experience We did the early morning Vatican tour with Walks Inside Rome. Our guide, Lea, was great. She took time to learn our interests (geology for my daughter) and... read moreWe did the early morning Vatican tour with Walks Inside Rome. Our guide, Lea, was great. She took time to learn our interests (geology for my daughter) and pointed out items that spoke to that interest. She was easy to understand and speak with and our tour flowed smoothly and never felt rushed or too slow. Lea was amazing and I would definitely book with Walks Inside Rome again. read less - 11/12/2019

DayTrip599505

Pasta and Tiramisu What a great time we had tonight! Our chef David made the evening, so easy to make Tiramisu and pasta. We all interacted and learned how to make simple good... read moreWhat a great time we had tonight! Our chef David made the evening, so easy to make Tiramisu and pasta. We all interacted and learned how to make simple good food! Next time I'm in Rome we will do his longer event shopping at local food markets then going back to cook a spectacular meal!
Loved it! read less - 11/06/2019

Elizabeth J

Fun Family Activity This was one of our family's favorite experiences in our entire Italy trip! We loved making pizza and gelato, and Marco did a fabulous job of teaching our whole... read moreThis was one of our family's favorite experiences in our entire Italy trip! We loved making pizza and gelato, and Marco did a fabulous job of teaching our whole family, including the kids. The entire staff was gracious and accommodating and we highly recommend them to anybody visiting Rome! We hope to go back and learn to make pasta next time! read less - 11/02/2019

pinetrees1234

Such a fun evening! We had a fantastic time on our food tour. Our guide, Valeria, was super fun. Lots of energy, funny stories to tell, information about the neighborhood and life... read moreWe had a fantastic time on our food tour. Our guide, Valeria, was super fun. Lots of energy, funny stories to tell, information about the neighborhood and life in Rome. She was so friendly. She really made the evening for us. The food stops were great too, of course. We tasted Italian cheeses, cured meats, wine and fried cod, pizza, pasta, and gelato. And I might be forgetting something! Definitely no need to go out to eat after this tour! (The cost for all the food and drinks was included in the tour price). Some of the stops were so tasty we revisited them before the end of our trip.
My teenage son and I did four different tours with Walks Inside Rome on this trip and we enjoyed them all, but I think this was our favorite. read less - 10/23/2019

Sam5780

3 hour walking tour of Jewish Ghetto, synagogues, and musuem We flew overnight, arriving in Rome in the morning. Just a few hours later we met Viviana, our guide, for our tour. She was wonderful. We enjoyed... read moreWe flew overnight, arriving in Rome in the morning. Just a few hours later we met Viviana, our guide, for our tour. She was wonderful. We enjoyed every moment, and she brought the entire area to life for us. She is very knowledgeable, and presents everything is such a meaningful way. We began our trip with a highlight we shall not forget. read less - 10/23/2019