Not many experiences can rival the authenticity of stepping into the kitchen and whipping up a local favorite at a cooking school in Rome. Witnessing, and becoming involved in, the creation of the city's best-loved dishes forges a significant bond between person and place. A bond that remains unforgotten for a lifetime.
Luckily, through these specialized hosts of culinary masterclasses (and perhaps disaster-classes alike), visitors of the Eternal City are able to step beyond the line that separates the server and the served. By breaking this boundary and entering the kitchen, tourists can connect with the Roman population in a way often difficult to attain.
Our diverse cooking school(s) in Rome
Taking a cooking class in the capital of the Bel Paese is something that should be on every foodie's checklist. But how do you decide which particular class is right for you? Our classes at Walks Inside Rome truly stand out as they aim to achieve the perfect blend of tradition and individuality, and nothing expresses this goal more than the schools themselves. 
Our flagship

cooking school in Rome

is a breathtaking

16th century palazzo

at one of Rome's most visited squares;

Piazza Navona

. This school, as beautiful as it is central, overlooks the Italian parliamentary building. Who else can say they glanced upon Rome's decisive figures as they prepped their very own

fettucine

?

The second central location holds an equally alluring address. Just a stone's throw from the Pantheon, our sleek and stylish cooking school offers a tweak of modernity in comparison to its Piazza Navona counterpart. But this is not to say that the food and courses are lacking in generations of tradition and culture.

Our most recent addition is a school at the Pope's summer residence of

Castel Gandolfo.

Here, our guests can use organic ingredients sourced directly from the Pope's private farm! Take a

day-trip to the site

to combine a tour of the Pope's apartments and gardens with a class that teaches traditional recipes unique to the estate.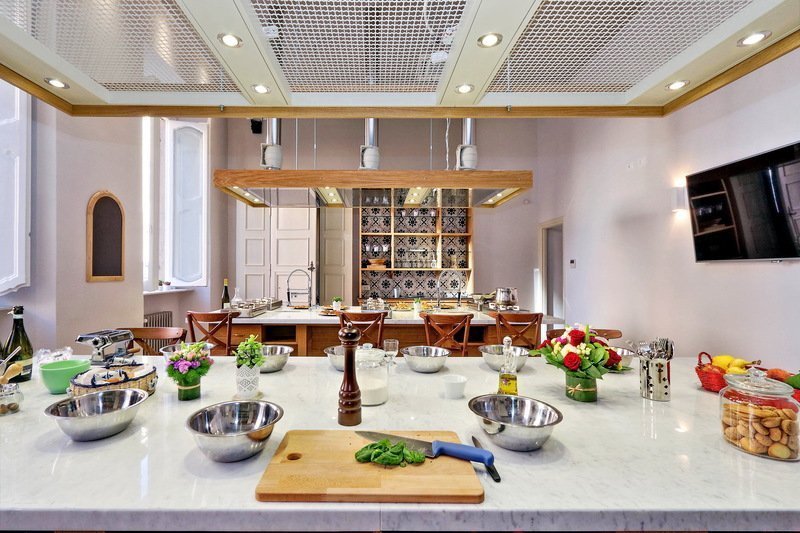 Cook traditional Roman cuisines
You don't have to be a culinary connoisseur to enter a cooking school in Rome, but it does help to know your basics. So, what are the staples of Roman cuisine? Pasta, pasta, and more pasta!
Across the country one can find endless combinations of shapes and their perfectly paired counterparts of sauces and toppings. However, here in Rome, when taken at face value the four most traditional of dishes seem extremely similar. It is only once tasted that one can truly understand the nuances of these simple masterpieces.
The first of Rome's famous four is cacio e pepe. Containing black pepper and pecorino cheese, cacio e pepe is normally served with tonnarelli pasta (think fettuccine but folded). By taking a cooking class in Rome, one will begin to understand how anybody can attempt to make the perfect cacio e pepe, but only those who know all the secrets and hold vast experience can truly perfect the dish.
Next, we have the slightly lesser known, but by no means less important, pasta alla Gricia. Comprising guanciale (pork cheek), black pepper, and pecornio, alla Gricia is a second prime example of simplicity being key in Roman cuisine. Now, simply by adding egg we reach the dish perhaps most famous worldwide; carbonara!
Our cooking school in Rome will also focus on one last specialty; amatriciana. Essentially adding tomato sauce to pasta alla Gricia, this favorite is a perfect blend of sweet and salty. Learning the essentials of amatriciana can prove especially versatile, with bucatini, spaghetti, and rigatoni or paccheri all serving as perfect accomplices.
Choose how you want to enjoy your Roman cooking school experience
Whether you enter a cooking school in Rome with the desire to perfect your pizza-making skills, try your hand at a tiramisù, or get to grips with classic Roman gelato, the way you choose to take your class is in your hands.
At Walks Inside Rome, we offer both private and shared cooking classes. If you wish to delve into the Eternal City's culinary delights with just your closest company or are ready to encounter the socials aspect of eating in Italy, we have the right class for you.
→ Check our complete catalog of cooking classes here!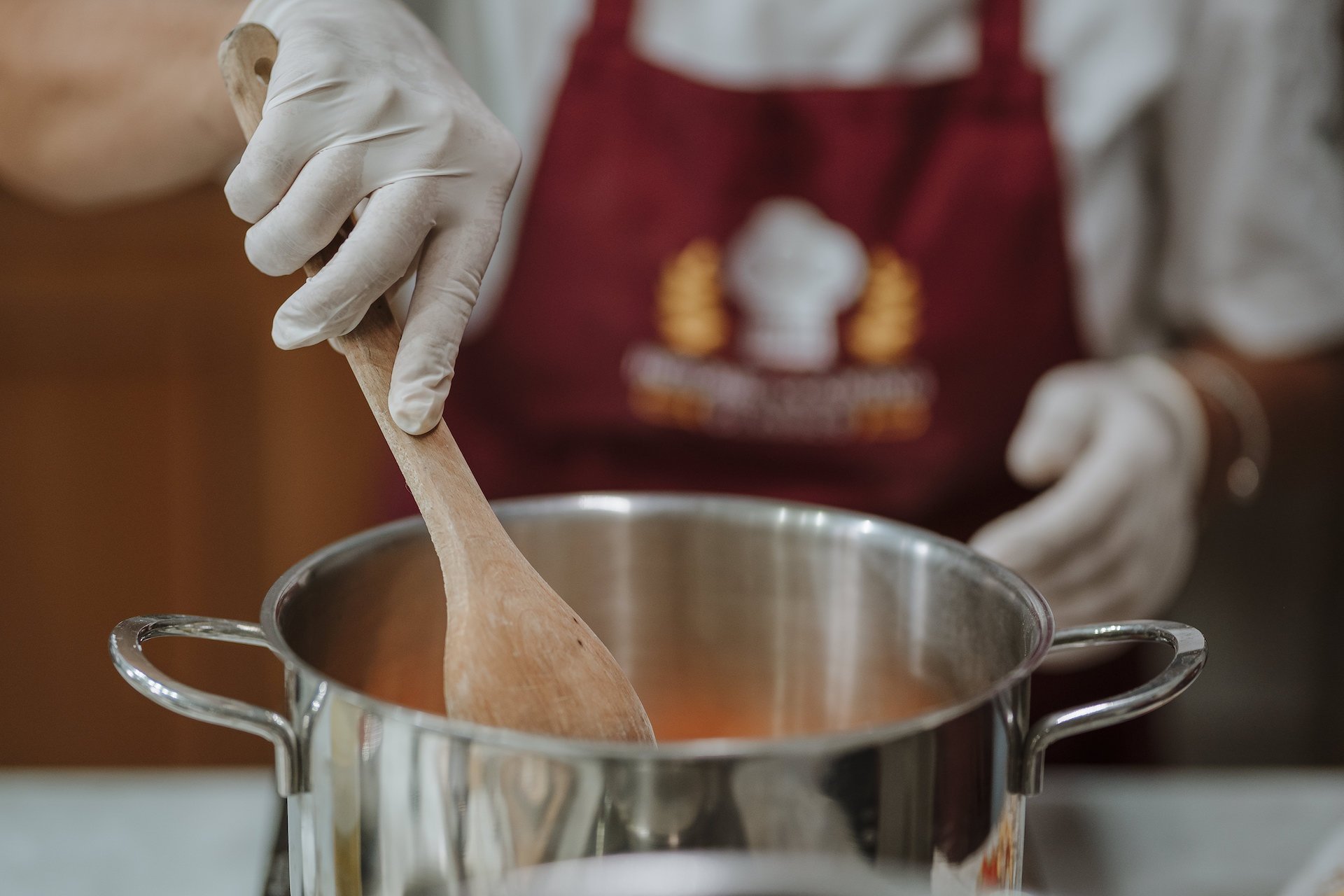 Visit a cooking school with Walks Inside Rome
Visiting a cooking school in Rome is unlocking a door to the city's authentic side. Through food and drink you can become closely connected to the culture and inhabitants of the city in a truly enjoyable way.
We at Walks Inside Rome offer both cooking classes and food tours throughout the Eternal City, giving visitors behind-the-scenes access to what makes the city tick.
Visit our website or contact us directly to see the complete list of tours and experiences. We can't wait to hear from you so we can organize your trip to a cooking school in Rome!