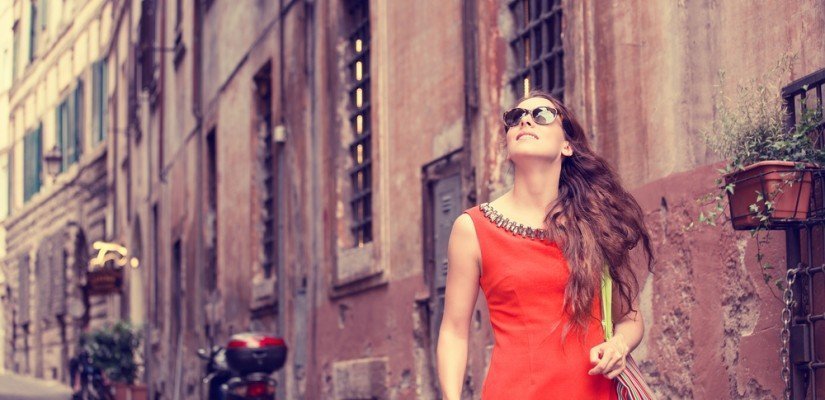 Alongside luxury jewelers such as Bulgari, Cartier, and Rolex, the picturesque area near the Spanish Steps is famous for its concentration of prestigious, high-end Italian fashion houses such as Gucci, Versace, Missoni, Fendi, Prada, Armani, and Valentino – to name a few. Striking interior design coupled with distinctive exhibitions of wearable masterpieces make visits to these shops not unlike enjoying small-scale museums.
With so many well-known and fashionable brands in one place, shopping near the Spanish Steps is an undeniably vibrant experience for both tourists and locals.
→Click here to learn more about the Spanish Steps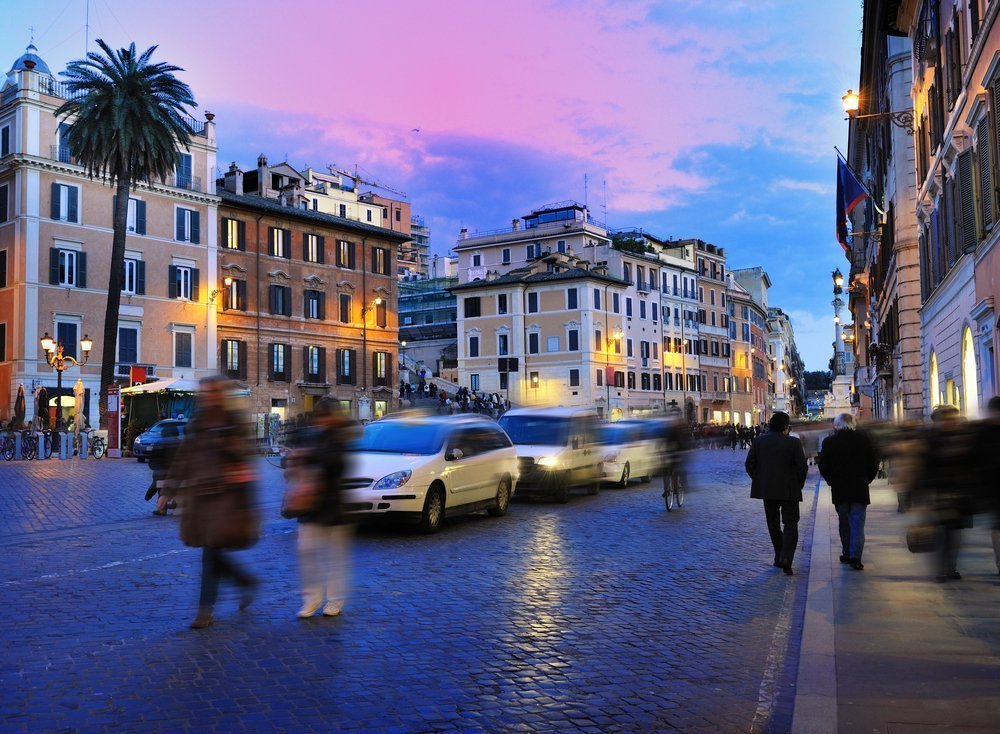 Alongside these well-loved Italian favorites, this area is also home to equally-adored international designers, including Chloe, Hugo Boss, Yves Saint Laurent, Burberry, Chanel, and Hermes. Located nearby in Piazza San Lorenzo, the flagship Louis Vuitton shop should not be missed! Designed by famed architect Peter Marino, this extravagant shop is spread throughout 1,200 square meters and has everything from a personalization room to a movie theater.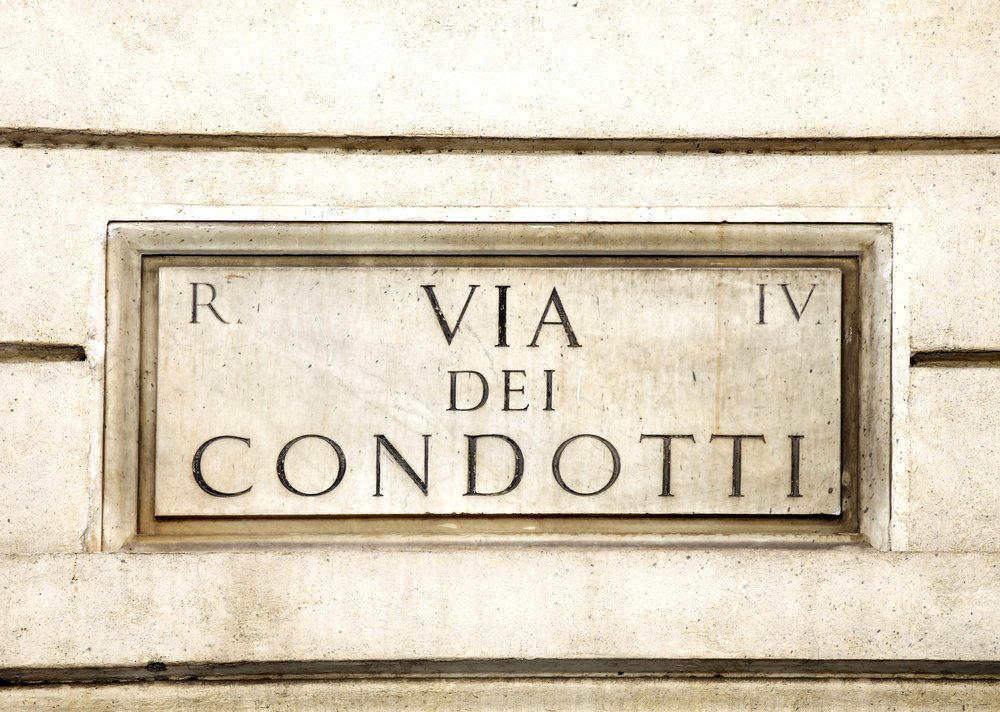 The collection of glamorous streets that extend from the Spanish Steps offer a variety of shops, each one more charming than the next. Streets such as Via Condotti, Via del Babuino, Via Frattina, Via Margutta, and Via Borgognona, are considered the hub of shopping in all of Rome.
Likely the most elegant of them all, Via Condotti is home to Italy's most prominent brands. The neighboring Via del Babuino similarly contains a significant selection of famed designers, but also incorporates some unexpected treasures, such as the magnificent shoe store, Adriana. Offering a blend of high-end and more affordable shops, Via Frattina has plenty of "Made in Italy" goodies with something for everyone!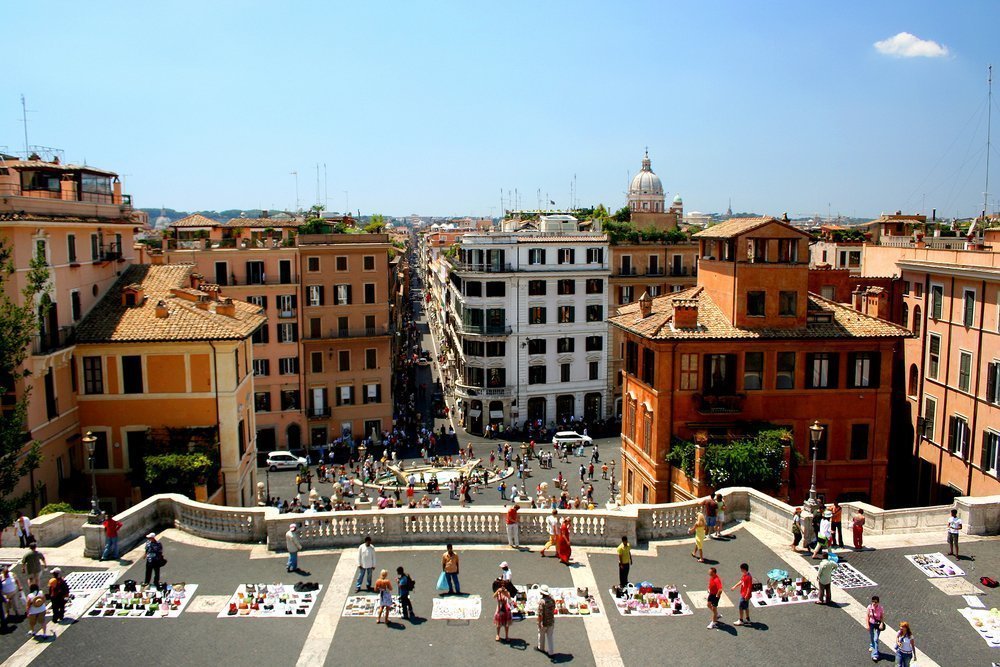 If romance and tranquility are desired during your shopping excursion, head to the stunning Via Margutta. This street uniquely combines art galleries, antique shops, and other shopping favorites, such as Area Contesa for designer vintage finds and otto28 for intriguing accessories. Adorned with beautiful wisteria flowers, the scenic Via Margutta has been featured in the movies Roman Holiday and To Rome With Love.
→Click here to learn more about our Movie Set Tour
The elegant Via Borgognona offers shoppers a collection of chic boutiques as well as the wonderful eatery Ginger – a perfect resting place after a day exploring Rome's style. Contact Walks Inside Rome to arrange a customizable Rome Fashion Tour, where we will explore your favorite shops.
→Click here to learn more about our Fashion Tour in Rome