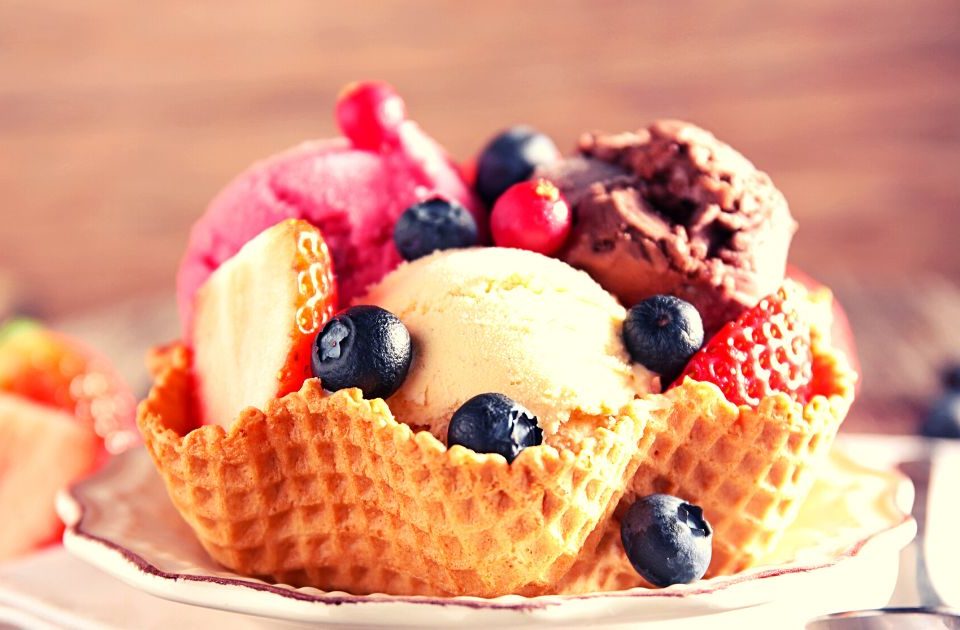 Enjoy a refreshingly sweet Italian gelato made by you from scratch
Gelato is a real treat and anyone visiting Italy knows it, another staple of indulgent Italian culinary culture worldwide. The creamy stuff of dreams enchants anyone with its sweet fresh and authentic taste that refers to the Roman Dolce Vita. Become the master of your future dinner parties by learning to make it yourself. Learn original recipes of the Italian culinary tradition from local cooking experts and professional chefs. Come and attend a gelato class in Rome with Walks Inside Rome!
Gelato class in Rome: Learn and create the iconic Italian dessert
It is well known that Italian gelato art is the best in the world. Gelato is as mouth-wateringly delicious as it is culturally significant, a food perfect for kids and adults alike. But what is it about Italian ice cream that fascinates both locals and visitors? How did this creamy substance become central to Italian culture and identity? But above all, what is the main difference between ice cream and gelato? After pizza and pasta, Italian gelato is one of the best-known and loved products in the world, but also one of the most imitated. It has become a symbol of Made in Italy thanks also to its adaptability, naturalness, affordable price, and naturally global soul. The English term ice cream is not the correct literal translation of the word "gelato" which identifies a product with some substantial differences.
The success of the Italian ice cream recipe is given by the fact that, unlike its American cousin, it has an ingredient composition universally recognized as natural, based on milk, and therefore much healthier and lighter. Gelato goes beyond simple frozen cream: it is made with fresh products, starting from milk or cream coming directly from local farms, or freshly picked fruit such as strawberries, cherries, lemons, or other citrus fruits – in this case, it will be a "sorbetto"  (sorbet) – or even dried fruit such as mint-green pistachios, rich roasted hazelnuts, and, obviously, without the use of sweeteners, colorings or artificial flavors.
Additionally, gelato is usually made on-site and in small batches. Italians don't produce ice cream for export but only for instant consumption, to make customers happy as soon as they feel like it. Italian ice cream contains much less air than ice cream, making it more compact, and more consistent but also more appetizing.
A fantastic experience for all gourmets, food lovers, and connoisseurs in the art of cuisine
But why spend your time in Rome looking for the perfect gelato when you can make it yourself? During a gelato class in Rome, perfect for beginners and veterans alike, or for anyone with a passion for delicious food and who wants to have fun and experience something new, you will learn how to prepare it. You will uncover all the secrets that have made the fortune of this delicious dessert, so, once back home you can relive all the good sensations you have experienced preparing your ice cream to offer to relatives and friends.
Discover how to make this famous dessert by practicing the traditional techniques for making sweet gelato and start getting busy in the kitchen:
The courses are held by an expert gelato maker, in a famous ice cream shop or inside a laboratory that will welcome you. All the ingredients and machines will be ready to learn how to prepare this delightful specialty. The ice cream expert will first show you how to prepare the base and guide you in the use of the machinery and in the dosage of the correct quantity of each ingredient to be used.
After the demonstration, it's up to you to prepare an ice cream flavor from a selection of products. Choose your gelato flavors from fresh seasonal fruits, (like strawberries from nearby Nemi or Sorrento-sourced lemons). You can also indulge in mint and licorice, Perugian silky dark chocolate, vanilla, coffee, and, of course. Then, mix the ingredients and customize your gelato to suit your sweet tooth.
The art of making gelato is an experience to be lived at least once in a lifetime.
Learn how to make handcrafted Italian ice cream with Walks Inside Rome
Walks Inside Rome is a travel agency established in Rome over 20 years ago. Our team is formed of knowledgeable and kid-friendly licensed guides, including art historians, archaeologists, and food and wine lovers. Our goal is to provide visitors with the highest quality tour guide services across Rome and in Italy's most spectacular destinations.
Do you want to learn the secrets of the best authentic recipes of the Italian culinary tradition from local cooking experts and professional chefs on your next vacation in Rome? Under the guidance of our seasoned English-speaking master ice cream maker, you will perfect the art of Italian traditional gelato thanks to cooking classes at one of our two cooking schools, one located near Piazza Navona and the other near the Pantheon.
Contact Us!
Don't miss the opportunity to customize and create your homemade Italian gelato, using all your favorite flavors of chocolate, fruit, and more. Contact us to develop a cooking program suitable for you. For any questions and further information about our services, fill out the form on our website, send us an email, call us or chat on WhatsApp.
We look forward to meeting you soon so we can start exploring Italy together!