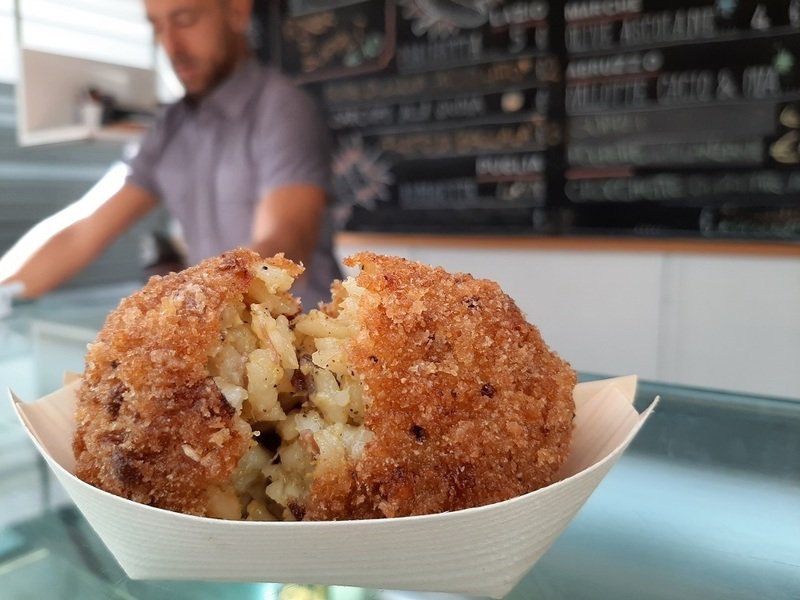 Recommended by Travel and Leisure Magazine, our Rome Food tour Testaccio is among our most popular tours in the Eternal City. Culture meets cuisine as your private guide accompanies you through this idiosyncratic neighbourhood: a former working-class district which, in recent years, has found itself at the beating heart of Rome's culinary culture. This article explains why you should make it a must next time you visit Italy.
A brief history of Testaccio
Testaccio has been at the center of Rome's food trade from the city's earliest days. Situated on the eastern bank of the River Tiber, the area was once home to Rome's emporium, where amphorae (jars), were filled with olive oil and wine would arrive from all over the Mediterranean. These amphorae are now the neighbourhood's symbol: best encapsulated by the fountain that stands in the centre of Piazza Testaccio.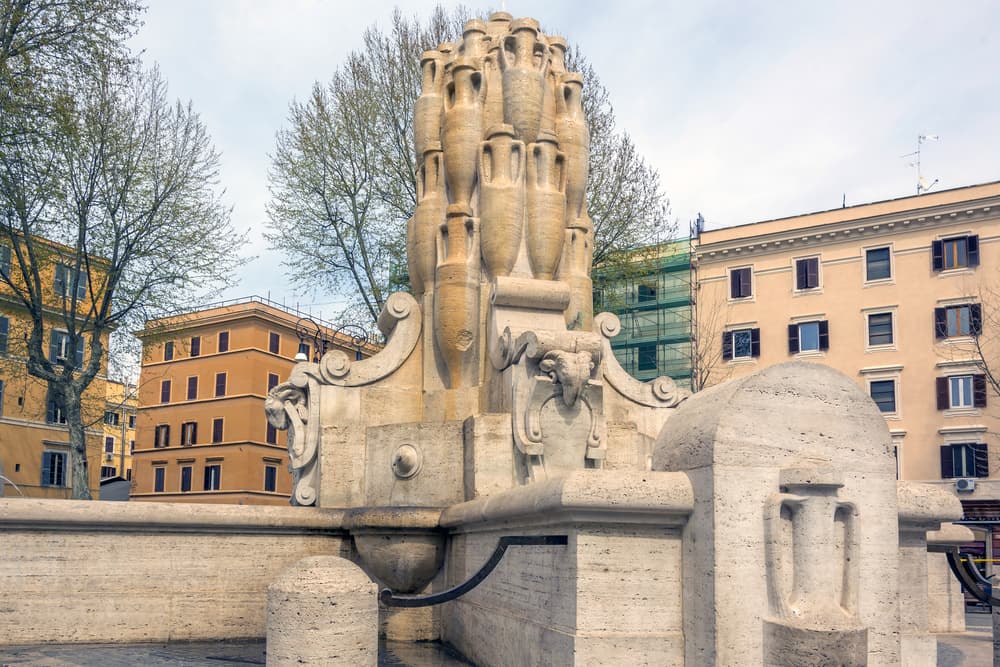 The neighbourhood fell into relative decay during the Middle Ages. Its only attractions were the Pyramid (more on this later), Porta San Paolo within the Aurelian city walls and Monte Testaccio: a man-made hill formed entirely of broken amphorae. But it boomed in the twentieth century as the site of Europe's largest abattoir. The enormous slaughterhouse occupied much of what is now Il Mattatoio – a contemporary arts centre – and Testaccio market. 
Dozens of apartment blocks sprung up around the abattoir, providing cheap, basic housing for the families of those who worked there. When the slaughterhouse closed in 1975, however, the neighbourhood underwent gentrification, becoming a trendy area for artists and young families. But one thing remained unchanged: the area's commitment towards authentic Roman cuisine, borne out of the meaty dishes that originated from the area's abattoir. Today's modern food market, delicatessen stores and restaurants built into Monte Testaccio have transformed the area into one of the most authentic, liveliest, and most interesting neighborhoods in Rome. Here's how our Rome Food tour Testaccio can help you discover it.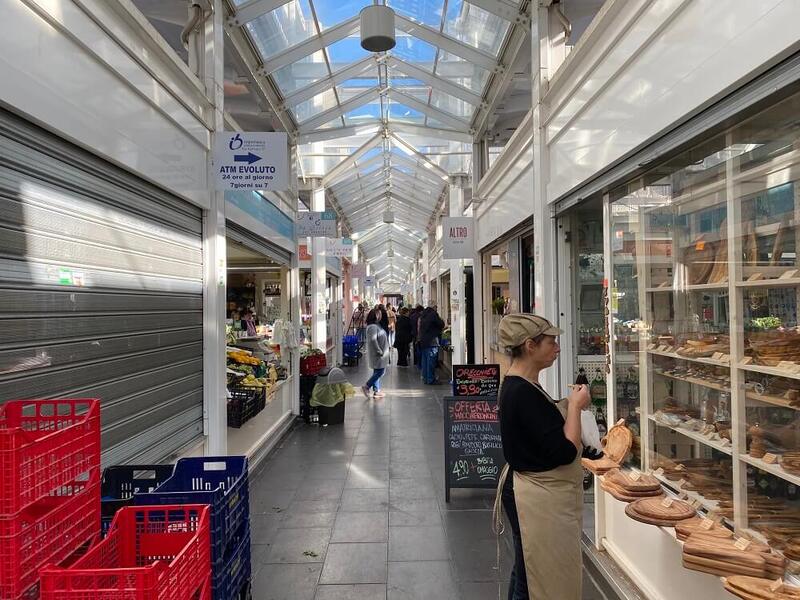 What to expect from your Rome Food Tour Testaccio
A Testaccio food tour offers you the best chance to eat like a local and taste the Roman food classics you won't find on the tourist menus. Your local foodie guide will accompany you around the food market and neighborhood starting from one of Rome's oldest delis to eat unique prosciutto and truffle salami. Sample such succulent treats as supplì, a favorite Roman street food, and fried typical delicatessen, experience a Roman pasta such as Cacio e Pepe or Amatriciana, as well as discover new takes on classic bollito meat or typical stewed chicken.
Sample the delicacies of Testaccio Market
Depending on the season, Testaccio Market will greet you with crates overflowing with Roman Zucchini with their delicious flowers ready to be fried. Another seasonal speciality are Rome's green artichokes and piles of chicoria – a quintessential ingredient you can't miss when in Rome. While enjoying some of Testaccio's delicacies, like trapizzino, baccalà, and even some artisanal gelato, your private expert guide will indulge in some of Testaccio's history, nourishing you with stories and anecdotes from the neighbourhood.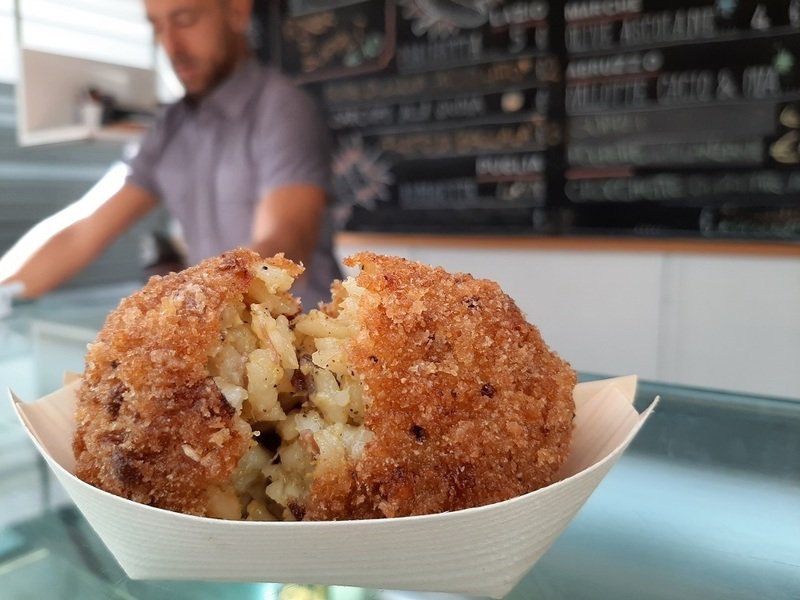 Our Rome Food Tour Testaccio promises an experience beyond the flashes and the crowds of the historical center. It's a tour that warms the heart as well as satisfies the stomach, enriching you with unforgettable stories to take back with you.
→ Book your Testaccio Food tour
Other attractions around Testaccio:
As a backdrop to your culinary adventure, Testaccio has an array of architectural and historical highlights:
Monte dei Cocc

i With so many amphorae flooding into the ancient capital, the Romans needed somewhere to dispose of them. Their solution was to create an outdoor dumpsite where amphorae deemed unfit for use would be removed from the warehouses, smashed, and thrown onto landfill. Over time this landfill site got higher and higher until it created Monte dei Cocci, or Monte Testaccio.

The Pyramid of Gaius Cestius

: Dating to the first century BC, the Pyramid of Gaius Cestius once contained the remains of an Augustan-era magistrate of one of Rome's main religious organizations. Its Egyptian style might strike you as strange, but in fact during this period Egyptian fashion was all the rage (just look at all the Egyptian obelisks dotted around the city).

The Protestant Cemetery

: Buried in Testaccio's English Cemetery are such names as John Keats, Percy Shelley, and the Italian intellectual and revolutionary Antonio Gramsci. Visiting Testaccio shortly before his death, Shelley wrote that: "It might make one in love with death, to think that one should be buried in so sweet a place." With the cemetery's towering cypress trees, abundant flowers, and rampant greenery running wild into this shaded stretch of the ancient Aurelian Walls, you can understand exactly what he meant.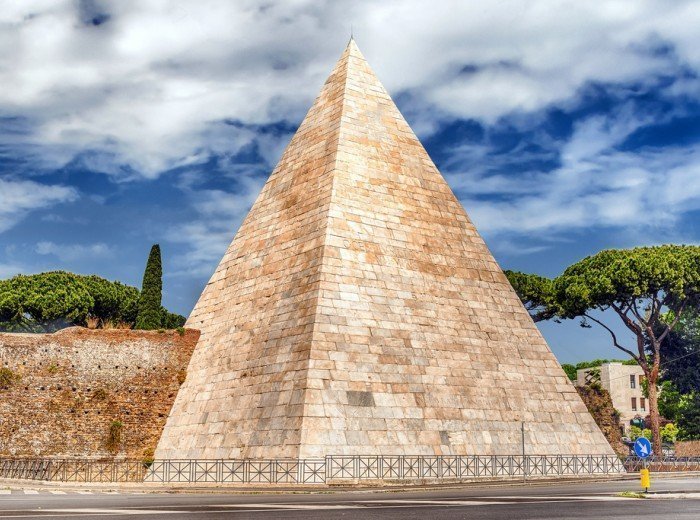 Discover the Italian capital with Walks Inside Rome
For more than 20 years, Walks Inside Rome has been offering immersive, authentic, and educational private and small-group tours in the Eternal City and beyond. Our team of local, licensed guides are seasoned experts in art, history, archaeology and food. Our combined expertise and experience transforms your time in Rome into something truly exceptional. 
To check out our catalogue of tours and experiences, visit our website or contact us directly. We can't wait to hear from you so we can customise your own Rome travel guide and start exploring together!