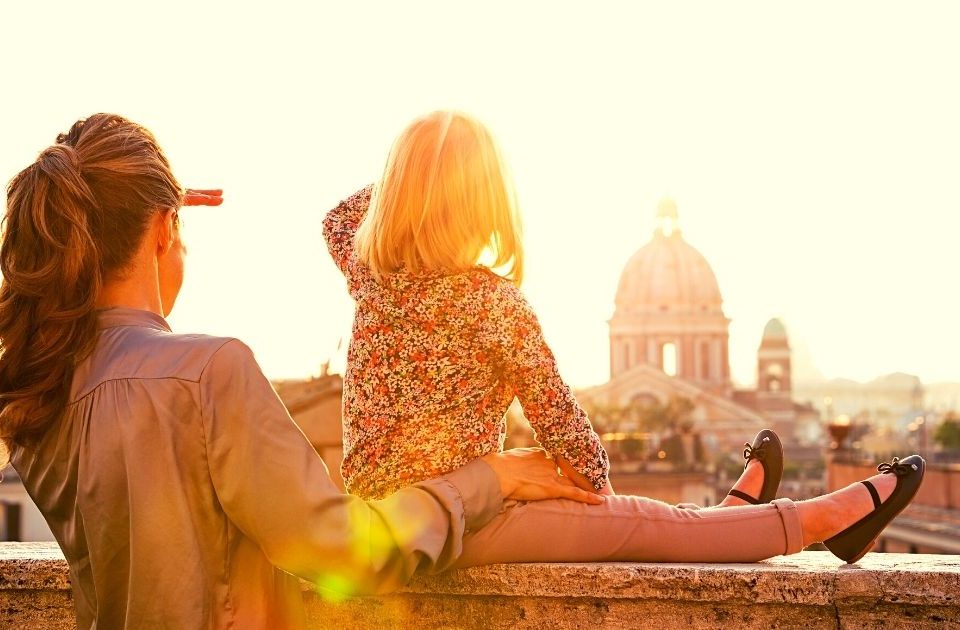 Journey through time with your children
Rome is one of the most loved tourist destinations in the world. Young and old who are traveling in Italy cannot help but catapult themselves into the ancient splendor, the colors, and the scents and flavors of The Eternal City. Its history and culture must absolutely be made known to children. Their curious eyes might be enough to enjoy the magnificence of this unique city, but we believe it should be told in every detail in an educational and fun way to involve them emotionally. In our family friendly tours of Rome, our Walks Inside Rome guides, thanks to their knowledge and expertise in history, archaeology, art, and food, are able to actively involve you and, of course, your children by providing information in a fun way to stimulate their imagination and take them on an educational adventure they will never forget.
Visiting Rome with the family: an opportunity that must be seized
Visiting Rome means immersing yourself in the fascinating history of Italy and treating yourself to a true delight for the eyes and taste buds. A private tour or a small group tour with one of our local guides will make your stay in Rome unique, sharing with you the fruit of their research that you will not find in any printed guide: customs and traditions, secrets, little-known anecdotes, and also all their advice about the city with the advantage of making visits that adapt to the rhythm of your curiosity and your needs, especially if you are traveling with children.
The Italian capital is a true open-air museum. It manages to make visitors instantly feel part of its daily life, through its history, art, and food. Through skip-the-line tickets, it is possible to create unique experiences and generate lasting memories for your family by getting closer to ancient Rome and its legends.
Interesting ideas and activities for you and your family
Imposing palaces, romantic fountains, large squares, majestic churches, millennial ruins still standing, sumptuous villas and gardens, artistic masterpieces as well as culinary delicacies: this and much more Rome offers, visiting it is a must and it is certainly an unmissable destination for children and teenagers alike.
Here, they will discover the birthplace and history of Roman Civilization, its traditions, myths, and legends, but also the works of the period of absolute cultural splendor that was the Renaissance. Choose any of our family tours and you will immediately feel like a real Roman.
Go back in time as you retrace the footsteps of emperors and gladiators, our guides will bring the past of ancient Rome to life while sharing the most fascinating stories of this city. You can discover Rome when the sun sets or explore its dark side with a descent into the crypts and catacombs or the most hidden places of the Colosseum.
Under the guidance of your local guide, you and your family can also experience a fun-filled tour of the Vatican to encounter the main sites, the famous highlights, and hidden treasures.
Enjoy an entertaining and educational class suitable for kids and adults alike in order to learn millennia-old techniques under the guidance of a teacher and create your own perfect souvenir of the Eternal City.
Are you tempted by a gourmet vacation? Taste quality products in the typical places of the different districts of the city, and why not take a cooking class to make a good pizza or tasty gelato from scratch. Your kids will have a great time!
Visit Rome with Walks Inside Rome family friendly tours
Walks Inside Rome is a travel agency located in Rome for more than 20 years has been specializing in immersive and educational guided tours and excursions for all kinds of tourists and all ages.
Our local English-speaking expert guides carefully plan each tour so that you have an authentic experience sharing their passion and enthusiasm with you. We have a large variety of tours to choose from so you can make sure your excursion to Rome is exactly what you dreamed of. As a couple, with family or friends, with us, you can enjoy the city of Rome, its history, its monuments, and its gastronomy to the fullest.
Our experience led us to organize family friendly tours of Rome specially designed for children and teenagers of all ages (from 4 to 16 years) to discover the works of art, monuments, archaeological sites and museums of Rome, the Vatican and the unknown places of the city also thanks to funny educational games. When in Rome, to experience it better, do as many Romans do by unleashing your creative genius. Whatever you want, Walks Inside Rome will make it happen!
Contact Us!
Are you planning to visit Rome like a local with your family? Choose the right travel agency. Contact us for any questions and for any further information about our services. You can fill out the form on our website, send us an email, call us or chat with us on WhatsApp. We look forward to meeting you soon so we can explore Rome together!