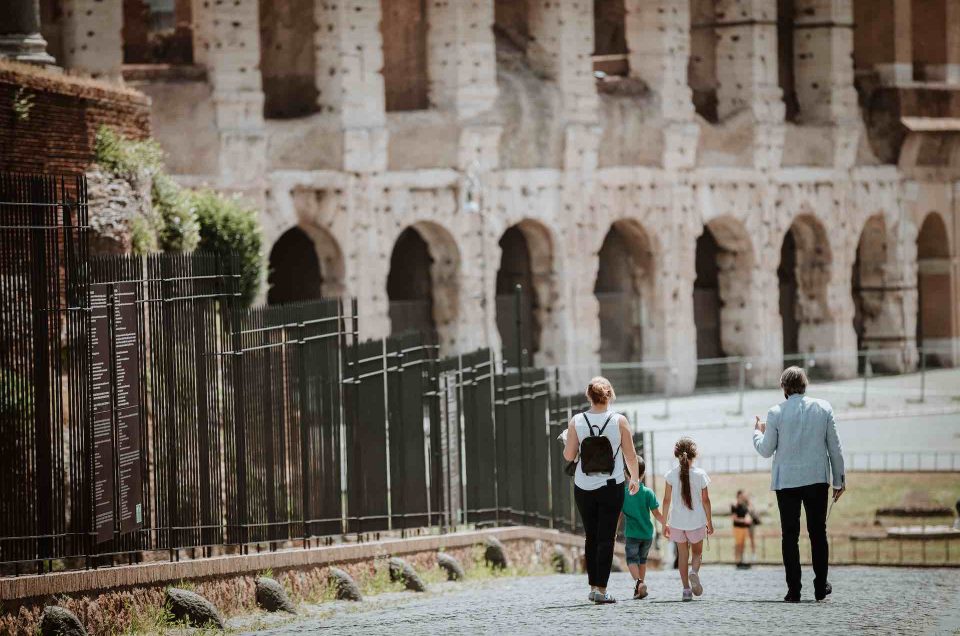 Rome is a city of endless touristic opportunities. Its nooks and crannies hold stories of over 2,000 years of history, making a visit to the Eternal City impossibly alluring if not also a little overwhelming. One way to tackle the confusion of Rome's countless attractions in a manageable way is to consider a private tour guide.
Why do we believe this to be a great choice? Well, intelligent insight, engaging conversations, and an individualized experience are just a few of the positives to gain by privatizing your very own tour of Rome.
Customize with your private tour guide
Whether you plan on zipping through the cobblestone streets on a Vespa, or meandering along the winding alleyways in a 'La Dolce Vita' inspired stroll, doing so with a private tour guide opens doors you would have never thought to look inside.
Whilst many of our private tours have recommended itineraries, these can often be completely shaped by your specific desires. Does your heart wish to glide past the Colosseum on our Private Golf Cart Tour, or would you prefer to take the drive up the Aventine Hill to enjoy a spectacular view of the city instead? With a private tour guide, your decision will be listened to, thus crafting a tour in your very own image.
Experience Rome's hidden secrets
If not done correctly, exploring Rome may seem like treading in well-trodden touristic footsteps. Of course, the city's renowned landmarks, both ancient and modern, offer a major pull for visitors looking for an iconic vacation. However, for those looking to delve even deeper into both the city of the Caesars and Rome of the Popes, a private tour guide can be the key to unlocking a truly unique experience.
Whether you and your family or friends are drawn to the beauty of the Doria Pamphilj Gallery, or the secrets that lay within the many layers underneath Rome itself, utilizing a private guide can take you away from the mundane and into a different world of unseen wonders. 
What's more, with Walks Inside Rome your private experience doesn't have to stop inside the walls of this fabled and ancient city. With a private guide, and often driver too, Rome's environs suddenly open to those looking to further their adventure into the Bel Paese. Deciding upon a private tour guide is a way to create your ideal Roman excursion, from Ancient Ostia in the west to Tivoli in the east, and everything in between.
Take a tour with an expert
Picking your way through the Eternal City's beautiful mess of relics, especially prominent in the Roman Forum and Palatine Hill, as a tourist can become a monotonous activity – and we say that as history buffs! It takes knowledge and vigor to bring these remains of generations gone by to the forefront of our brains, turning physical artifacts into intense imaginative imagery.
Our team at Walks Inside Rome is packed full of guides with specific expertise in art, history, archeology, and food. In turn, by choosing a private tour guide in Rome, your carefully curated experience will be spearheaded by an expert in the field that the tour concerns. Together with our private guides, you will be able to nourish those inquisitive brains, answering any itching questions and being transported through history as the landmarks and attractions of Rome are brought to life.
Book a private tour with Walks Inside Rome
Walks Inside Rome offer immersive, authentic, and educational private tours throughout the Eternal City. Our journey commenced more than 20 years ago, and our local, licensed guides have always been experts in their chosen fields, helping transform your Roman experience into something absolutely unforgettable.
Take a look at our full offering of tours and experiences throughout our website, and you can book either directly online or by sending us an email. We can't wait to hear from you so we can customize your Roman experience and explore the Eternal City together!