Request Your Tour

About Rome

For More Information

(0039) 338 7791615
Mon - Sat / 08:30 AM - 8:30 PM
Why Choose It?
Journey through the Umbrian countryside soaking in the sights.
Explore the Basilica of Saint Francis of Assisi - one of Christianity's most famous figures.
Fully customize your tour to include Todi or Spoleto.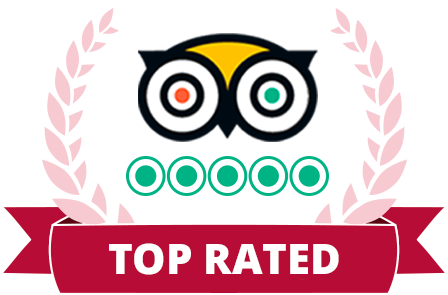 Tour Description
Take a break from Rome's bright lights and busy streets by spending a peaceful day exploring the neighboring region of Umbria and its famed town of Assisi. Venture with your private driver into the Umbrian countryside where picturesque rural villages crop up across the region's rolling hills.
Your destination is Assisi: an ancient medieval town best known for its abbey and the man whose life and story inextricably live on in this town if not through his deeds then through his name, Saint Francis of Assisi. Still imbued with the saint's spiritual energy, Assisi is among one of the most atmospheric towns in Rome. This private tour allows you to drill down and discover it fully.
Visit the Basilica of Saint Francis of Assisi
As one of the world's most important sites of Christian pilgrimage, the Basilica of Saint Francis of Assisi truly is a must-see. Dating from the 13th century and hewn partly in the Umbrian hillside, the basilica offers one of the country's most breathtaking examples of late medieval and Gothic architecture.
Hidden away within the cool, incensed nave and chapels of this basilica is an array of timeless treasures and Christian relics. As you explore both the lower and upper basilicas of Saint Francis of Assisi, you'll encounter ornate frescoes by some of the greatest masters of the 13th and 14th century: Giotto, Cimabue and Simone Martini.
Discover the wonders of Santa Maria Maggiore
Moving from Assisi's most famous church to its oldest, we'll then visit the church of Santa Maria Maggiore. Dating to the 11th-12th century, it was built on the site of a former Roman structure – the so-called House of Propertius, a famous ancient Roman poet, before being converted into a Christian place of worship.
The next church we visit is the Basilica of Santa Chiara, dedicated to the first woman to follow the life and teachings of the 'second Christ' – Saint Francis. Our venture into Assisi's unparalleled Christian tradition concludes at the imposing church of Santa Maria degli Angeli, which hosts the moving Porziuncola, the chapel that Saint Francis restored with his own hands and which later became both his home and that of his disciples.
After lunch, explore the Eremo delle Carceri
After lunch at a typical restaurant, in which you'll linger over a range of Umbrian delicacies paired with a wide choice of regional wines, we'll venture a short distance into the hills to visit the Eremo delle Carceri. Situated just 2.5 miles from Assisi, this woodland hermitage is steeped in history and tradition as the place where Saint Francis and many others retired to pray and meditate.
Your private Assisi and Umbria tour can be combined with stops in other neighboring towns. Visit the historic towns and cities of Perugia, Todi, or Spoletto to explore their hidden treasures or participate in the age-old tradition of pottery-making in the picturesque hill-town of Deruta – a town renowned worldwide for its ceramics. Get in touch with us today and reserve your spot on one of the very best day trips from Rome.
View More
Itinerary:

Church of Santa Maria degli Angeli

Todi or Spoleto (optional)

Included:

English-speaking driver

Licensed tour guide in Assisi (optional)

Wheelchair accessible:

Yes. (Itinerary may differ).

Meeting Point:

Hotel Lobby
excellent guides
Our guides are fluent in English and have a contagious passion for the inspiring cultural heritage of our Italian cities. Experts in their fields, they will immerse you in the hidden histories and intriguing lives of history's great protagonists. So much to see, so easy to miss out: with the help of our guides, visit the most absorbing sites and uncover the stories that have changed the world. Don't miss this fascinating journey!