Request Your Tour

Most Popular Tours

Farmers' Market Shopping with Roman Full Course Class | Shared

Source seasonal ingredients from a market, bring them together to make true Italian cuisine, and then sit back and savor your culinary creations. Buon appetito!

Early Morning Vatican Tour | Small Group

Experience a complete tour of the Vatican. Visit the Sistine Chapel, Vatican Museums and Saint Peter's Square as well as exploring the Raphael Rooms and other rooms normally closed to the public.

About Rome

For More Information

(0039) 334 7243374
Mon - Sat / 08:30 AM - 8:30 PM
Why Choose It?
Explore the monumental fountains and imperial palace of this stunning hilltop town.
Immerse yourself in 2,000 years of history in the company of your expert, private guide.
Wander the beautifully preserved palace of Hadrian, the man who built the Pantheon.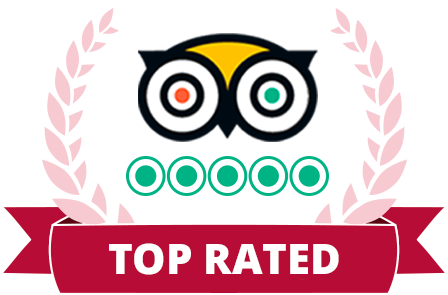 Tour Description
Visit the culmination of natural beauty, ancient architecture, and 16th-century ingenuity only found in Tivoli. Escape the hustle and bustle of the city and head through the rolling hills of the Roman countryside for a stunning day-trip of 4-8 hours. Fresh air, tall trees, and sprawling wildife greets you as you ride down the curving mountain streets. The hillside town of Tivoli greets you with steep hills and overlooks into the expansive valleys ahead. Here, you'll find the 16th-century Villa d'Este tucked inside this manageably small town.
Just outside of Tivoli lies the ruins of emperor Hadrian's estate – Villa Adriana or 'Hadrian's Villa.' The vast estate is beautifully overgrown and well preserved. What Tivoli lacks in size it makes up for in allure and is well worth a short day trip to explore its offerings.
Sixteenth-century engineering meets natural beauty at Villa d'Este
From the outside Villa d'Este looks like any other small medieval castle, but this wouldn't be the first time the phrase "it's what's on the inside that counts" comes to mind. Tucked around a corner in the center of Tivoli lies Villa d'Este. Once your guide leads you through the entrance, a world of wonder and baffling beauty unfolds before your eyes. Tiers of lush foliage and tumbling waters fill the center of this town and villa with awe-inspiring beauty.
While the gardens of Villa d'Este are a beauty in and of themselves, the true wonder is the fountains. The blend of artistry and engineering that manifests itself in these 16th-century hydraulic fountains is truly a sight to behold. The villa even opens itself for evening viewers during the summer months, allowing spectators to view the spectacular gardens and fountains in the warmth of twilight or moonlight.
Explore the astoundingly vast estate of the emperor Hadrian (optional)
The sprawling 300-acre ruins of Hadrian's Villa are lined with groves of olive trees and sprightly ponds with statue-lined fountains popping up between its ancient ruins. Architecture that has stood the test of time is brought to life with statues of Antonious, Hadrian's deified lover who died tragically in the Nile, and posed crocodiles lining long pools surrounded by eroded columns. The natural-yet-vivacious quality of these ruins somewhat mirrors the quality of the villa during the 2nd century AD when it was sprawling with people: workers, shops, students, teachers–a small countryside city.
Hadrian's Villa becomes an interactive historical park with your informative guide leading you through each section of this impressively expansive estate: the foundation of the old hospital, the arches of Hadrian's baths, the aforementioned ponds, and the overlooks into the valley below. Experience what life was like for emperor Hadrian, his lover Antonious, and the commonfolk who lived and worked here first-hand. Add this option villa into your visit to Tivoli for a full Roman countryside experience.
Transportation back to Rome is included when you're ready to leave, and we are more than happy to suggest a local restaurant or bar for your lunch/dinner and drinks in Tivoli. Come with us to explore Roman life outside of Rome.
View More
31735
Itinerary:

Hadrian's Villa (optional)

Included:

Licensed tour guide

Car and driver at your disposal

Wheelchair accessible:

Yes. (Itinerary may differ).

Meeting Point:

Hotel
excellent guides
Our guides are fluent in English and have a contagious passion for the inspiring cultural heritage of our Italian cities. Experts in their fields, they will immerse you in the hidden histories and intriguing lives of history's great protagonists. So much to see, so easy to miss out: with the help of our guides, visit the most absorbing sites and uncover the stories that have changed the world. Don't miss this fascinating journey!
251313

The 2 villas of Tivoli We did the Private tour of Villa D'Este and Villa Adriana in Tivoli. The driver picked us up from the hotel in Rome and drove to the Villa Adriana, where... read moreWe did the Private tour of Villa D'Este and Villa Adriana in Tivoli. The driver picked us up from the hotel in Rome and drove to the Villa Adriana, where our guide, Barbara, met us. Thoroughly versed in ancient history and art history, she was a lively and fascinating guide. Never exhausting or boring, always good company, Barbara clearly loves what she does, sharing her knowledge of Rome and environs and deepening the appreciation of discerning travelers who want to learn about what they see. She was a good sport, because it was a windy rainy day, not ideal for a long day outdoors! I would definitely hire her again. read less - 11/04/2021

MarciaMMueller3

Gracious, Knowledgeable, Experienced Walk Inside Rome has the best, most informed guides and they never disappoint!
From the first inquiry through the tour they are also the most gracious and accommodating. Our most... read moreWalk Inside Rome has the best, most informed guides and they never disappoint!
From the first inquiry through the tour they are also the most gracious and accommodating. Our most recent guide at the Vatican was TEO, knowledgeable, friendly, and someone who clearly loves the city of Rome. The owner of WIR, Marilena is hands on, and considers you a friend after the first tour! read less - 11/02/2021

drwu67

Great Guide and Tour Very impressed and happy - From booking to the tour, everything was very smooth. I had some questions about the tour before booking - sent an email with responses prompt... read moreVery impressed and happy - From booking to the tour, everything was very smooth. I had some questions about the tour before booking - sent an email with responses prompt and the relevant information. We did the early morning Vatican Tour with Walks Inside Rome with our guide Barbara, who was amazing. Spending the extra money was worth the experience of WIR, in depth knowledge of the guide, early access to the Vatican and the path/route to see the highlights and relevant areas of the Vatican. Would highly recommend for anyone to book this tour, and would consider them for other tours next time in Rome! Thanks to the team at WIR and special shout out to Barbara who was so very considerate (my Mom was 89 years old and visiting the Vatican for the first time, making sure my Mom was at the front and able to see everything even though she was a tiny bit slower than everyone else! Grazie Mille! read less - 10/12/2021

cyclefiend

Making Pizza & Gelato in Roma This was a fun, educational experience. I enjoy cooking, baking, etc so learning to make authentic Roman style pizza and a simple recipe for gelato is a skill I... read moreThis was a fun, educational experience. I enjoy cooking, baking, etc so learning to make authentic Roman style pizza and a simple recipe for gelato is a skill I can take home! Our chef/instructor, Marco, was enthusiastic and his experience shown through as he explained what and why following the recipes was important. The kitchen space was well equipped and the dining space magical. Next time we're in Rome (yes we tossed coins in the Trevi Fountain) we will take another course from his organization. read less - 9/27/2021

tgreat2121

Don't go to Italy without using this guide. I have used this company several times and I would never come to Italy and not use their services. They are professional, fun, knowledgable and timely. We have used... read moreI have used this company several times and I would never come to Italy and not use their services. They are professional, fun, knowledgable and timely. We have used them over the course of 10 years when my kids were little to now having teenagers. We have used them in multiple cities and countless tours. I want to go back on a couples trip and take cooking classes. I can't write enough good things about them but trust me book them
and really get a sense from of Italy from
The locals. Worth every penny. Ciao! read less - 9/26/2021

Travel06600956010

The Jewish Quarter may be Small but Huge in Impact and History It has been a great experience working this group from beginning to end. The customer service was excellent in terms of efficiency and results. They helped with restaurant... read moreIt has been a great experience working this group from beginning to end. The customer service was excellent in terms of efficiency and results. They helped with restaurant reservations, and securing the booking snd making the payment easy and painless. Our guide L'aura was simply the best. The fact we were visiting the Jewish Quarter on Shabbat was very special. She brought the history of the Jewish neighborhood to life, reliving even the horrors of the war. The visit to the synagogues was amazing, the interiors breathtaking. It was certainly the highlight of this visit to Rome. read less - 9/24/2021

Islandlover109

A great way to see Rome with Kids! We did the treasure hunt tour with kids (both age 5) and they absolutely loved it! Our guide was so engaging with the kids, and also made it interesting and... read moreWe did the treasure hunt tour with kids (both age 5) and they absolutely loved it! Our guide was so engaging with the kids, and also made it interesting and educational. It's a great way to see the "highlights" of rome, while making it fun for kids too. Highly recommend! read less - 9/06/2021