Request Your Tour

About Rome

For More Information

(0039) 338 7791615
Mon - Sat / 08:30 AM - 8:30 PM
Availability
Tue, Wed, Thu, Fri, Sat, Sun
Start Time
9:00 am / 2:00 pm
Why Choose It?
Explore the treasures of the Capitoline with your expert private guide.
Meet relics of the emperors who forged the Roman Empire.
Conclude the tour by taking in sweeping views of the Roman Forum.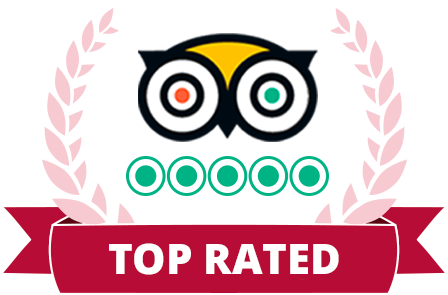 Tour Description
Your private tour of Rome's Capitoline Museums (Musei Capitolini) takes you on an epic journey through the history of Rome and the dominating characters who ruled her empire. The Capitoline Hill was among the most important of the Seven Hills of Rome, serving as a religious center, prison, and place of execution. Its vast legacy lives on within the Capitoline Museums: home to one of the most unmissable collections in Rome.
Set on the historic Capitoline Hill, the Capitoline Museums boast an unrivaled collection of ancient Roman artifacts. From monumental statues of emperors like Marcus Aurelius and Constantine to gravestones telling the stories of normal Roman citizens, the collection has it all. Your expert guide will condense the Capitoline Museums' collection, making sure you don't miss a thing.
Climb the monumental staircase up to the Capitoline Hill
The Capitoline Museums stand upon the perfectly proportioned Piazza del Campidoglio. Designed by Michelangelo, who was also the architect for the Piazza's Palazzo del Senatore, this is perhaps the world's finest public square. The museums are situated on each side of the piazza, connected by an underground passage hewn into the rock. Here during our tour, we'll see Rome's 1st century Tabularium – where the city's records were kept.
Explore the Capitoline Museums
The Capitoline Museums' collection tells the story of ancient Rome. Explore rooms containing the busts of every Roman emperor. Let your expert guide decipher the original inscriptions that decorated Rome's monuments. And discover the lesser-known but even more fascinating objects and artifacts that provide real insight into what life was like here over 2,000 years ago.
Following an intensive restoration in 2005, we can now view the evocative remains of the 6th century BC Temple of Jupiter. Housed within a new wing of the Capitoline Museums, this temple was the site were Roman generals made offerings before and after their campaigns. Picture Caesar standing here after his triumph over Gaul while his enemy, Vercingetorix, languished in a nearby cell.
View More
Itinerary:

Included:

Wheelchair accessible:

Yes

Meeting Point:

Hotel Lobby or Capitol Hill square
excellent guides
Our guides are fluent in English and have a contagious passion for the inspiring cultural heritage of our Italian cities. Experts in their fields, they will immerse you in the hidden histories and intriguing lives of history's great protagonists. So much to see, so easy to miss out: with the help of our guides, visit the most absorbing sites and uncover the stories that have changed the world. Don't miss this fascinating journey!