Request Your Tour

About Rome

For More Information

(0039) 338 7791615
Mon - Sat / 08:30 AM - 8:30 PM
Why Choose It?
Explore a traditional Italian farmers' market, bursting with local produce.
Perfect recipes you can take home with you to impress family and friends.
Treat yourself to an indulgent Sunday lunch of your own culinary creations.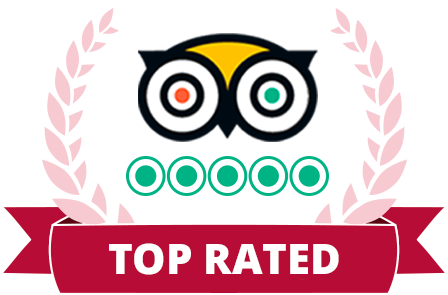 Tour Description
Sundays in Italy are, of course, sacred. A day deriving from Catholic dedication, many Romans continue to frequent one of the city's 900 churches on a weekly basis. However, it is what happens next that offers visitors with an unrivalled insight into Italian culture. The Sunday lunch.
Your Farmers' Market Shopping with Italian Sunday Lunch experience is the perfect opportunity to partake in tradition driven by the tight family bond that the Bel Paese is famed for.
Your 4 and a half hour class commences with a visit to a local market to buy your fresh ingredients. Italian markets truly are a feast for the senses. With the bright array of colors, the rich earthy smells and the fantastic variety of fruits and vegetables on offer, you'll be spending an exciting Sunday morning in much the same way as many Romans.
After sourcing our ingredients, we'll head "home" to start the preparation
Your Sunday lunch class takes place in one of our two cooking schools right in the heart of Rome's historic center, either a stone's throw from Piazza Navona or a minute's walk from the Pantheon. You'll be learning the art of preparing a mouthwatering pasta dish, a juicy main course, a side dish and, of course, a dessert. All according to traditional recipes and all accommodated to your preference.
At the end of the class you will enjoy the delicious food you have prepared, accompanied, of course, by our fine collection of Italian wine! Do you feel a part of the family now?
Itinerary:

Prosecco and snacks reception

Included:

Farmers' Market ingredients

English-speaking chef

Prosecco and snacks reception

All ingredients and equipment

Homemade meal with drinks

Wheelchair accessible:

No

Meeting Point:

Campagna Amica Market, Via di San Teodoro, 74
excellent guides
Our guides are fluent in English and have a contagious passion for the inspiring cultural heritage of our Italian cities. Experts in their fields, they will immerse you in the hidden histories and intriguing lives of history's great protagonists. So much to see, so easy to miss out: with the help of our guides, visit the most absorbing sites and uncover the stories that have changed the world. Don't miss this fascinating journey!