Request Your Tour

About Rome

For More Information

(0039) 338 7791615
Mon - Sat / 08:30 AM - 8:30 PM
Why Choose It?
Source fresh local produce from the nearby farmers' market.
Participate in a hands-on cooking class and try out recipes to take home.
Join others to recreate the fun and conviviality of a Sunday lunch.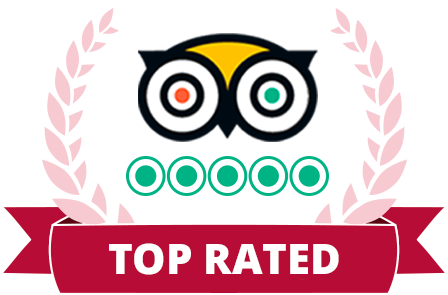 Tour Description
Italy, food, and family: three words that go hand and hand. Food is a religion in Italy, worshipped 24/7. But on Sundays, eating with family and friends is celebrated as a mandatory tradition. Families gather from all over the country to sit for a long lunch with lots of courses and laughter. When in Rome, we invite you to do the same with us as we cook and enjoy a classic Italian Sunday lunch.
You'll begin by meeting your chef at the local farmers' market to source the day's ingredients. Take in the bustling atmosphere and spot fellow shoppers preparing for their feasts by picking the freshest vegetables and debating over which cheese to choose for antipasti.
With your shopping basket brimming, it's time to head back to our cooking school near Piazza Navona or to our new location near the Pantheon to start preparing for lunch over a glass of prosecco and appetizers.
Our Sunday lunch menu adheres closely to tradition. It begins with a generous primo, which could be a lasagna made with fresh pasta, a rich, saucy ragù alla bolognese or light, fluffy gnocchi di patate served with a rich tomato sauce and a dusting of local pecorino.
What comes next will depend on the season. Spring brings artichokes while the summer sees in roasted peppers in summer. Join us in the fall and baked pumpkin might be the speciality. There will be a typical Roman meat dish to enjoy with all the seasonal local vegetables: chicken cooked in the hunters style with olives and rosemary or roast sucking lamb.
To finish the meal, we'll be indulging in a classic Italian dessert, such as panna cotta and some fresh fruit picked at the market.
Itinerary:

Prosecco and snacks reception

Included:

Farmers' Market ingredients

English-speaking chef

Prosecco and snacks reception

All ingredients and equipment

Homemade lunch with drinks

Wheelchair accessible:

No

Meeting Point:

Campagna Amica Market, Via di San Teodoro, 74

Show on Map
excellent guides
Our guides are fluent in English and have a contagious passion for the inspiring cultural heritage of our Italian cities. Experts in their fields, they will immerse you in the hidden histories and intriguing lives of history's great protagonists. So much to see, so easy to miss out: with the help of our guides, visit the most absorbing sites and uncover the stories that have changed the world. Don't miss this fascinating journey!