Request Your Tour

About Rome

For More Information

(0039) 338 7791615
Mon - Sat / 08:30 AM - 8:30 PM
Why Choose It?
Venture off the beaten path to discover one of the region's true highlights.
Explore an Etruscan Necropolis with tombs dating back to the 9th century BC.
Learn all about the lost Etruscan culture in the National Museum of Cerveteri.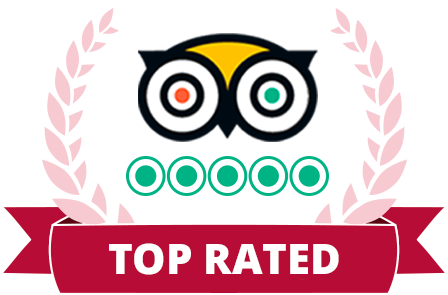 Tour Description
Not many people know about the history of the Etruscans, but this ancient civilization played a fundamental role in the genesis of Rome. Before the rise of the Romans, the Etruscans were the true rulers of much of Italy. Ferocious warriors, but also lovers of art, they occupied vast swathes of territory and even furnished Rome with her first kings.
Etruscan traces can be found all over Italy – even in the name of the central region of Tuscany. But few places house such a wealth of Etruscan treasures as Cerveteri, just outside Rome. Its vast necropolis is populated with tombs built to imitate the daily life of their dead, and thus give a very vivid impression of how these people lived more than 2,000 years ago.
Discover the Etruscans – Rome's ancestors – at their Necropolis in Cerveteri
Necropolis literally means city of the dead, and these tombs certainly give the impression of a little city. They contain instruments, tools, jewels, and arms and are decorated with stunning stuccoes and frescoes, hinting at the opulence of their long-gone inhabitants.
Cerveteri was an important center for the Etruscans and this area has been richly and heavily populated since the 9th century BC. Your private guide will walk you through the highlights of this 400-hectare site, taking you inside the burial tumuli to bring you face to face with their artistic refinement, luxurious lifestyles and advanced engineering.
Visit the National Museum to further deepen your knowledge
Inaugurated in 1967, the National Museum of Cerveteri houses an enviable collection of Etruscan treasures, most of which come from the ancient city of Caere (modern Cerveteri) and its neighboring necropolis.
Among the highlights of its collection are beautifully sculpted sarcophagi, artworks made to contain human remains, funerary vases and amphorae and a stunning collection of painted ceramics and everyday items. Your private guide will provide the context necessary to transform these everyday objects into keys to understanding one of the most influential cultures of the ancient world. A visit to Cerveteri is among our most unmissable day trips from Rome. Make sure to reserve yours today!
View More
Itinerary:

National Museum of Cerveteri

Included:

English-speaking driver

Private licensed guide in Cerveteri

Car at disposal

Wheelchair accessible:

Wheelchair accessible limited

Meeting Point:

Hotel Lobby
excellent guides
Our guides are fluent in English and have a contagious passion for the inspiring cultural heritage of our Italian cities. Experts in their fields, they will immerse you in the hidden histories and intriguing lives of history's great protagonists. So much to see, so easy to miss out: with the help of our guides, visit the most absorbing sites and uncover the stories that have changed the world. Don't miss this fascinating journey!