Why Choose It?
Explore the rolling Tuscan hills with your private English-speaking driver.
Indulge in traditional Tuscan cuisine in quaint village of Greve in Chianti.
Journey wherever the moment takes you on this fully customizable tour.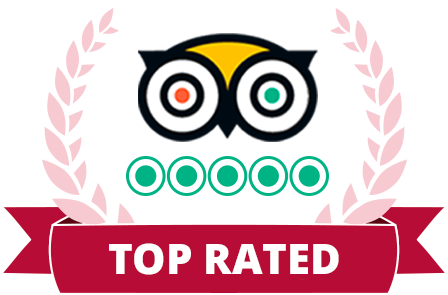 Tour Description
Escape from Florence's hustle and bustle for a day of adventure on this private Tuscany Wine and Country tour. Our English-speaking driver will pick you up from your accommodation in Florence and transport you into the surrounding Tuscan hills.
Famous for its bursting vineyards and heavenly olive orchards, Tuscany truly is a region like no other. Discover the very best the region has to offer on this full-day tour of relaxation and indulgence. We start not far from Florence in the hillside village of Greve in Chianti.
Begin your Tuscan adventure in Greve in Chianti
Renowned for its triangular medieval square surrounded by several prestigious churches and  palazzi, Greve in Chianti offers the perfect rural retreat for your Florence vacation. Take a seat on the square and watch the world go by as you feast on a platter from the famous Enoteca Falorni. Then take your time wandering its medieval streets and soaking in the tranquil atmosphere in this village where the best things in life are done slowly.
Visit enchanting Chianti borghi
Tuscan's rural towns, such as Montefioralle, are largely untouched by tourism, meaning their pace of life is slower, more authentic, and a pleasure to experience. Its village's quaint stone houses and seemingly endless orchards and vineyards that stretch out from them paint a picture of paradise. Best enjoyed at your own pace.
Wind down in a beautiful vineyard
Your Tuscany Wine and Country Tour can also include a visit to one of Chianti's vineyards. We can arrange for a tasting session comprising the region's finest cheeses and freshly cured meats, accompanied by DOC regional wines and a slow sit-down lunch. Let us know what you like and we can organize the perfect culinary experience for you. Or leave it to the discretion of our experts and we'll render your Tuscan experience unforgettable.
Please note that while your private driver will have an impeccable knowledge of the sites and can explain all you want to know before you visit, they cannot leave the car and so will be unable to accompany you while you are walking the streets of these enchanting villages.
View More
Itinerary:

Vineyard and wine-tasting (optional)

Included:

English-speaking driver

Car and driver at your disposal

Wheelchair accessible:

Yes. (Itinerary may differ).

Meeting Point:

Florence hotel lobby
excellent guides
Our guides are fluent in English and have a contagious passion for the inspiring cultural heritage of our Italian cities. Experts in their fields, they will immerse you in the hidden histories and intriguing lives of history's great protagonists. So much to see, so easy to miss out: with the help of our guides, visit the most absorbing sites and uncover the stories that have changed the world. Don't miss this fascinating journey!
dvorahl2022

Best tour ever. Martha was our guide. She is the best. They way she explained all , answered our questions give us all the information in every place all was wonderful. It was... read moreMartha was our guide. She is the best. They way she explained all , answered our questions give us all the information in every place all was wonderful. It was a very hot summer day and she always looks for ways to give us the information under the shade before we went into the sun. I highly recommend this company and Martha as well. It was very easy to make the reservation and pay. We took the private tour and was perfect. 3 hours that feel like Half hour . We didn't do any limes to get into the places. Know that if you go by yourself or in other yours you could be up to 2 hours under the sun to get into the coliseum or forum. I highly recommend the private tour. read less - 8/05/2022

michelleSheiowitz

Great Food Stroll with Luca We did the Trastevere Food Stroll with Luca B and he was great! Brought us to great authentic locations and provided his expert advice! We would highly recommend this tour... read moreWe did the Trastevere Food Stroll with Luca B and he was great! Brought us to great authentic locations and provided his expert advice! We would highly recommend this tour and Luca!! read less - 7/30/2022

amandaadams72

Amazon tour and guide! We toured the colosseum and underground with Gigi on Wednesday and had a great time. He was so knowledgeable and fun, he really made the tour a highlight for us.... read moreWe toured the colosseum and underground with Gigi on Wednesday and had a great time. He was so knowledgeable and fun, he really made the tour a highlight for us. I would recommend him to anyone wanting a great tour of Rome!!!-- read less - 7/07/2022

Nolagirl6772

Delizioso! Our guide, Luca, was amazing! We enjoyed tastes of Rome that we would never have experienced on our own including the best cannoli I have ever tasted! Our 11 year... read moreOur guide, Luca, was amazing! We enjoyed tastes of Rome that we would never have experienced on our own including the best cannoli I have ever tasted! Our 11 year old was impressed with the pasta and the roasted pork. My husband and I enjoyed the very unique pizza. Luca was very informative and friendly and everything was so delicious. Go - and go hungry! read less - 7/06/2022

Matthew S

Bike tour and cooking class, outstanding! We have done several tours with Walks Inside Rome over the years, and they are always incredible. This year we chose the Appian Way bike tour and the three pastas... read moreWe have done several tours with Walks Inside Rome over the years, and they are always incredible. This year we chose the Appian Way bike tour and the three pastas of Rome cooking class. Both of them were unforgettable!

First, the bike tour. I am a klutz, and the last time I was on a bike I had such a bad crash I never thought I'd do it again, but this was something my husband had wanted to do for a long time, so I nervously agreed. Our guid, Fabrizio, was amazing. He was patient with me and before long the beauty and aromas of the Via Appia Antica melted my fear. We got to experience the city I love so dearly I. A unique way, get some exercise, and learn so much about the city's history. I absolutely recommend this experience, and we're thankful we had Fabrizio as our guide. He was great!

That evening we got to celebrate my survival with the cooking class! Davide was our chef and he too was outstanding! Caccio e pepe, carbonara, and amatriciana are the three pastas. The class was wonderful. We were welcomed with Prosecco and a selection of cheeses, meats and olives. I'm a vegetarian but wanted to learn to make everything and was planning to just eat the caccio e pepe, but Davide grabbed some extra tomatoes and we made a pomodoro sauce that's the best I've ever had just a wonderful experience! The location is beautiful, which adds to the ambience. Amazing as always, WIR! read less - 6/24/2022

NorthStar739415

Foodie walking tour of Trestaverde Luca was outstanding as our guide for our foodie walking tour of Trestaverde. Very knowledgeable, fun and easy going. Explained every stop and why each stop was selected. Also... read moreLuca was outstanding as our guide for our foodie walking tour of Trestaverde. Very knowledgeable, fun and easy going. Explained every stop and why each stop was selected. Also provided interesting history of the area. We would highly recommend Luca to anyone. read less - 6/23/2022