Request Your Tour

Most Popular Tours

Farmers' Market Shopping with Roman Full Course Class | Shared

Source seasonal ingredients from a market, bring them together to make true Italian cuisine, and then sit back and savor your culinary creations. Buon appetito!

Early Morning Vatican Tour | Small Group

Experience a complete tour of the Vatican. Visit the Sistine Chapel, Vatican Museums and Saint Peter's Square as well as exploring the Raphael Rooms and other rooms normally closed to the public.

About Rome

For More Information

(0039) 334 7243374
Mon - Sat / 08:30 AM - 8:30 PM
Why Choose It?
Explore the rolling Tuscan hills with your private English-speaking driver.
Indulge in traditional Tuscan cuisine in quaint village of Greve in Chianti.
Journey wherever the moment takes you on this fully customizable tour.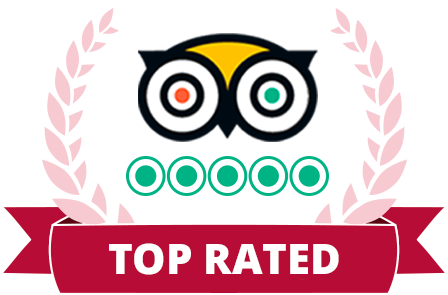 Tour Description
Escape from Florence's hustle and bustle for a day of adventure on this private Tuscany Wine and Country tour. Our English-speaking driver will pick you up from your accommodation in Florence and transport you into the surrounding Tuscan hills.
Famous for its bursting vineyards and heavenly olive orchards, Tuscany truly is a region like no other. Discover the very best the region has to offer on this full-day tour of relaxation and indulgence. We start not far from Florence in the hillside village of Greve in Chianti.
Begin your Tuscan adventure in Greve in Chianti
Renowned for its triangular medieval square surrounded by several prestigious churches and  palazzi, Greve in Chianti offers the perfect rural retreat for your Florence vacation. Take a seat on the square and watch the world go by as you feast on a platter from the famous Enoteca Falorni. Then take your time wandering its medieval streets and soaking in the tranquil atmosphere in this village where the best things in life are done slowly.
Visit enchanting Chianti borghi
Tuscan's rural towns are largely untouched by tourism, meaning their pace of life is slower, more authentic, and a pleasure to experience. Its villages quaint stone houses and and seemingly endless orchards and vineyards that stretch out from them paint a picture of paradise. Best enjoyed at your own pace.
Wind down in a beautiful vineyard
Your Tuscany Wine and Country Tour can also include a visit to one of Chianti's vineyards. We can arrange for a tasting session comprising the region's finest cheeses and freshly cured meats, accompanied by DOC regional wines and a slow sit-down lunch. Let us know what you like and we can organize the perfect culinary experience for you. Or leave it to the discretion of our experts and we'll render your Tuscan experience unforgettable.
Please note that while your private driver will have an impeccable knowledge of the sites and can explain all you want to know before you visit, they cannot leave the car and so will be unable to accompany you while you are walking the streets of these enchanting villages.
View More
13511
Itinerary:

Included:

English-speaking driver

Car and driver at your disposal

Wheelchair accessible:

Yes. (Itinerary may differ).

Meeting Point:

Hotel lobby (if centrally located)
excellent guides
Our guides are fluent in English and have a contagious passion for the inspiring cultural heritage of our Italian cities. Experts in their fields, they will immerse you in the hidden histories and intriguing lives of history's great protagonists. So much to see, so easy to miss out: with the help of our guides, visit the most absorbing sites and uncover the stories that have changed the world. Don't miss this fascinating journey!
stevejnb

A great evening with Marcos. I always wanted to know how to make the perfect pizza and gelato. Here, Marco the expert will show you how. It was a great participation event with lots... read moreI always wanted to know how to make the perfect pizza and gelato. Here, Marco the expert will show you how. It was a great participation event with lots of laughs, and we all got to sit down together afterwards to eat our creations. This is a great event for adults and children alike. Narco and his team are a credit to the company. read less - 12/05/2021

JRSwimmerDC

Exceeding Expectations in Unexpected Location This is an essential tour. After many trips to Rome this is an excursion we were excited to take. Our expectations were exceeded. Sara was great and made the tour... read moreThis is an essential tour. After many trips to Rome this is an excursion we were excited to take. Our expectations were exceeded. Sara was great and made the tour special. She has a great personality and is engaging. The chef, assistant, and team at Castel Gandolfo were all terrific to work with.

If there is one thing to do when visiting Rome after the major sites and time around the city, take this trip. read less - 12/03/2021

fundumper

Geeking out at The Vatican Rosi was our guide for the experience and she was A+. Not just knowledgeable but also passionate and a great story teller. She was patient w questions and made the... read moreRosi was our guide for the experience and she was A+. Not just knowledgeable but also passionate and a great story teller. She was patient w questions and made the overall experience incredibly fun. read less - 11/30/2021

251313

The 2 villas of Tivoli We did the Private tour of Villa D'Este and Villa Adriana in Tivoli. The driver picked us up from the hotel in Rome and drove to the Villa Adriana, where... read moreWe did the Private tour of Villa D'Este and Villa Adriana in Tivoli. The driver picked us up from the hotel in Rome and drove to the Villa Adriana, where our guide, Barbara, met us. Thoroughly versed in ancient history and art history, she was a lively and fascinating guide. Never exhausting or boring, always good company, Barbara clearly loves what she does, sharing her knowledge of Rome and environs and deepening the appreciation of discerning travelers who want to learn about what they see. She was a good sport, because it was a windy rainy day, not ideal for a long day outdoors! I would definitely hire her again. read less - 11/04/2021

MarciaMMueller3

Gracious, Knowledgeable, Experienced Walk Inside Rome has the best, most informed guides and they never disappoint!
From the first inquiry through the tour they are also the most gracious and accommodating. Our most... read moreWalk Inside Rome has the best, most informed guides and they never disappoint!
From the first inquiry through the tour they are also the most gracious and accommodating. Our most recent guide at the Vatican was TEO, knowledgeable, friendly, and someone who clearly loves the city of Rome. The owner of WIR, Marilena is hands on, and considers you a friend after the first tour! read less - 11/02/2021

drwu67

Great Guide and Tour Very impressed and happy - From booking to the tour, everything was very smooth. I had some questions about the tour before booking - sent an email with responses prompt... read moreVery impressed and happy - From booking to the tour, everything was very smooth. I had some questions about the tour before booking - sent an email with responses prompt and the relevant information. We did the early morning Vatican Tour with Walks Inside Rome with our guide Barbara, who was amazing. Spending the extra money was worth the experience of WIR, in depth knowledge of the guide, early access to the Vatican and the path/route to see the highlights and relevant areas of the Vatican. Would highly recommend for anyone to book this tour, and would consider them for other tours next time in Rome! Thanks to the team at WIR and special shout out to Barbara who was so very considerate (my Mom was 89 years old and visiting the Vatican for the first time, making sure my Mom was at the front and able to see everything even though she was a tiny bit slower than everyone else! Grazie Mille! read less - 10/12/2021

cyclefiend

Making Pizza & Gelato in Roma This was a fun, educational experience. I enjoy cooking, baking, etc so learning to make authentic Roman style pizza and a simple recipe for gelato is a skill I... read moreThis was a fun, educational experience. I enjoy cooking, baking, etc so learning to make authentic Roman style pizza and a simple recipe for gelato is a skill I can take home! Our chef/instructor, Marco, was enthusiastic and his experience shown through as he explained what and why following the recipes was important. The kitchen space was well equipped and the dining space magical. Next time we're in Rome (yes we tossed coins in the Trevi Fountain) we will take another course from his organization. read less - 9/27/2021

tgreat2121

Don't go to Italy without using this guide. I have used this company several times and I would never come to Italy and not use their services. They are professional, fun, knowledgable and timely. We have used... read moreI have used this company several times and I would never come to Italy and not use their services. They are professional, fun, knowledgable and timely. We have used them over the course of 10 years when my kids were little to now having teenagers. We have used them in multiple cities and countless tours. I want to go back on a couples trip and take cooking classes. I can't write enough good things about them but trust me book them
and really get a sense from of Italy from
The locals. Worth every penny. Ciao! read less - 9/26/2021