About Rome

For More Information

(0039) 338 7791615
Mon - Sat / 08:30 AM - 8:30 PM
Availability
Mon, Tue, Wed, Thu, Fri, Sat, Sun
Small Group
Max 12 People
Why Choose It?
Create your own masterpiece of a pizza with only fresh ingredients.
Enjoy a refreshingly sweet gelato made from scratch.
Become an expert pizza-maker in your very own small group.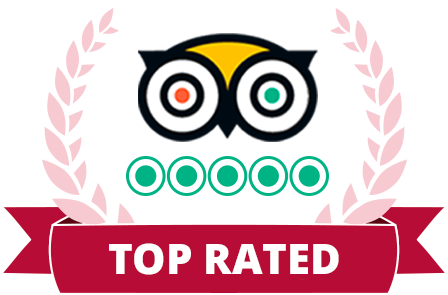 Tour Description
Forge foodie friendships to last a lifetime by joining us on a hands-on pizza-making and gelato class. Channel your inner 'pizzaiolo' – the official name for Italian pizza makers – and get creative in the kitchen by cooking up the perfect Roman pizza.
Pizza may originally hail from Naples, but the Romans love it too. They say theirs is even better: thinner, crispier, and covered in a coating of creamy mozzarella. As for whose is better, only you can be the judge. But one thing's for sure: pizza always tastes better when you've made it yourself.
Craft the tastiest, creamiest gelato
After being greeted with a prosecco and snacks reception at one of our two centrally situated cooking schools, you'll get straight down to crafting the perfect Italian gelato. First invented in Florence, gelato has become a staple of indulgent Italian cuisine. The creamy stuff of dreams enchants anyone with a sweet tooth (that's everyone, then). So become the master of future dinner parties by learning to make it yourself.
You'll mix the ingredients, learn traditional techniques, and choose from a variety of flavors: nutella, vanilla, coffee – whatever's best for the season. As your gelato chills, we'll move onto the next part of the class: the pizza.
Get hands-on as you create your perfect pizza
Your fluently English-speaking pizzaiolo will then guide you through the art of creating the perfect Italian pizza.  Each budding pizzaiolo has their own personal cooking station at which to master the art of mixing, kneading, rolling, and topping their own delectable dinner.
We use only fresh, seasonal ingredients for you to adorn our pizzas: salty salami, earthy mushrooms or perhaps some elegant figs and prosciutto. The ingredients we source depend on the season, as is traditional here in Italy. This means that no two cooking classes are the same, and everybody learns something different.
Linger over a dinner of your homemade creations
When everything's finished, the whole class gets together linger over a dinner of freshly-made gelato and pizza. To accompany your culinary creations, we have a wide selection of wines, beers, and soft drinks so you can find the perfect pairing for your expertly-made meal.
What's more, at the end of the class we'll give you all the recipes for everything you've so you can recreate them at home to your heart's content.
Buon Appetito!
View More
Itinerary:

Prosecco and Italian antipasti reception

Included:

English-speaking chef

Prosecco and Italian antipasti

All ingredients and equipment

Homemade meal with drinks

Wheelchair accessible:

No

Meeting Point:
excellent guides
Our guides are fluent in English and have a contagious passion for the inspiring cultural heritage of our Italian cities. Experts in their fields, they will immerse you in the hidden histories and intriguing lives of history's great protagonists. So much to see, so easy to miss out: with the help of our guides, visit the most absorbing sites and uncover the stories that have changed the world. Don't miss this fascinating journey!