Request Your Tour

About Rome

For More Information

(0039) 338 7791615
Mon - Sat / 08:30 AM - 8:30 PM
Availability
Mon, Tue ,Wed, Thu, Fri, Sat
Why Choose It?
Explore Rome's unconventional artistic side.
Stroll around the Bohemian district of San Lorenzo to discover some of Rome's best works of streets art or visit its unique art studios
Stop at a chocolate factory and enjoy an aperitif at an exclusive location.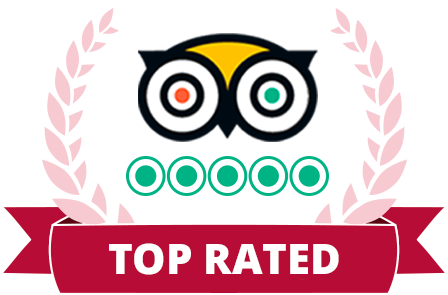 Tour Description
To all lovers of contemporary art, we present an incredibly unique tour that offers an intimate glimpse into the lives and works of upcoming street artists in Rome. Spend an exciting three hours touring the Bohemian district of San Lorenzo which houses most of the city's best works of street art.
You can either visit the stunning murals that adorn the walls in the area or you can visit the studios of well-known street artists and gain a deeper understanding of their works and of the growing street art scene in Rome.
This tour takes you off the beaten path and helps you discover this unconventional and artistic side of Rome that few tourists get to experience. Throughout this experience you will be accompanied by an expert guide who is himself a well-known artist from Rome.
The District of San Lorenzo
San Lorenzo, also known as Rome's student district, has a unique and vibrant atmosphere that sets it apart from other areas of the city. Over the years it has gained popularity for its Bohemian culture as it is inhabited by several artists who live and work in the area. San Lorenzo is also renowned for its social scene, with its authentic local eateries, live music in the piazzas, and an exuberant nightlife that lasts into the early hours of the morning.
San Lorenzo's Bohemian character and artistic nature is particularly appealing to artists, many of whom have set up their private studios in the area from where they continue to create stunning works of art. Not only is San Lorenzo home to some very interesting artistic studios but it also houses stunning works of street art ranging from witty graffiti and little drawings on the walls to entire buildings covered in colorful murals.
The streets of San Lorenzo act as a perfect canvas for artists who want to display their creativity to the public. Here you can find artworks by famous street artists such as Patrimonio indigeno by the artist Lucamaleonte and Mai più violenza sulle donne by Luca Ximenes that apart from being visual treats, also portray important social messages.
San Lorenzo is also home to the San Lorenzo Art District, also known as SALAD, which is an art association founded by well-known artists, one of whom is Alessandro Calizza.
Chocolate Stop and an Exclusive Aperitif 
For those who have a sweet tooth, we provide an exciting option with which you can culminate the tour: a visit to a chocolate factory that offers some of the most delicious and rare chocolate treats in Rome!
For those looking for an additional experience we have another exciting option: an aperitif in an exclusive, members-only location that offers an equally intimate glimpse into Rome's contemporary art scene. This place not only reflects the unconventionality of San Lorenzo but also provides its guests with incredible views of the entire city.
Our Street Art Tour of Rome takes you away from the crowds that flock to the center of Rome and lets you witness the city's alternative and artistic side. This tour promises to show you a unique experience, enriching your knowledge regarding Rome's artistic culture that goes beyond the ancient, Renaissance and Baroque periods.
View More
Itinerary:

Street art stops in San Lorenzo or art studio visits

Stop at authentic Italian chocolate house

Aperitif in an exclusive location

Included:

Private Licensed Street Art Guide

Food stop

Meeting Point:

San Lorenzo
excellent guides
Our guides are fluent in English and have a contagious passion for the inspiring cultural heritage of our Italian cities. Experts in their fields, they will immerse you in the hidden histories and intriguing lives of history's great protagonists. So much to see, so easy to miss out: with the help of our guides, visit the most absorbing sites and uncover the stories that have changed the world. Don't miss this fascinating journey!