About Rome

For More Information

(0039) 338 7791615
Mon - Sat / 08:30 AM - 8:30 PM
Availability
Mon, Tue, Wed, Thu, Fri, Sat, Sun
Private Class
Max 12 People
Why Choose It?
Explore the monumental fountains and imperial palace of this stunning hilltop town.
Immerse yourself in 2,000 years of history in the company of your expert, private guide.
Wander the beautifully preserved palace of Hadrian, the man who built the Pantheon.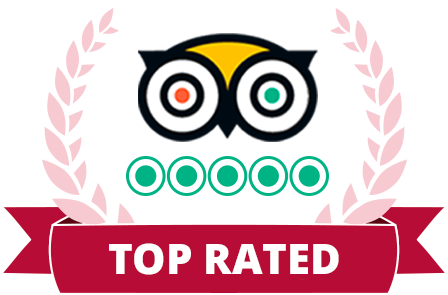 Tour Description
Visit the culmination of natural beauty, ancient architecture, and 16th-century ingenuity only found in Tivoli. Escape the hustle and bustle of the city and head through the rolling hills of the Roman countryside for a stunning day-trip of 4-8 hours. Fresh air, tall trees, and sprawling wildife greets you as you ride down the curving mountain streets. The hillside town of Tivoli greets you with steep hills and overlooks into the expansive valleys ahead. Here, you'll find the 16th-century Villa d'Este tucked inside this charming, small town.
Sixteenth-century engineering meets natural beauty at Villa d'Este
From the outside Villa d'Este looks like any other small medieval castle, but this wouldn't be the first time the phrase "it's what's on the inside that counts" comes to mind. Tucked around a corner in the center of Tivoli lies Villa d'Este. Once your guide leads you through the admittedly long entrance, a world of wonder and baffling beauty unfolds before your eyes. Tiers of lush foliage and tumbling waters fill the center of this town and villa with awe-inspiring beauty.
While the gardens of Villa d'Este are a beauty in and of themselves, the true wonder is the fountains. The blend of artistry and engineering that manifests itself in these 16th-century hydraulic fountains is truly a sight to behold. The villa even opens itself for evening viewers during the summer months, allowing spectators to view the spectacular gardens and fountains in the warmth of twilight or moonlight.
Transportation back to Rome is included when you're ready to leave, and we are more than happy to suggest a local restaurant or bar for your lunch/dinner and drinks in Tivoli. Come with us to explore Roman life outside of Rome.
Itinerary:

Included:

Licensed tour guide

Car and driver at your disposal

Skip-the-line entrance

Wheelchair accessible:

Yes. (Itinerary may differ).

Meeting Point:

Hotel Lobby
excellent guides
Our guides are fluent in English and have a contagious passion for the inspiring cultural heritage of our Italian cities. Experts in their fields, they will immerse you in the hidden histories and intriguing lives of history's great protagonists. So much to see, so easy to miss out: with the help of our guides, visit the most absorbing sites and uncover the stories that have changed the world. Don't miss this fascinating journey!