Request Your Tour

About Rome

For More Information

(0039) 338 7791615
Mon - Sat / 08:30 AM - 8:30 PM
Why Choose It?
Experience the surrounding Roman castles at a slower pace.
See the wonderful views of Castel Gandolfo, Nemi Lake, and Frascati.
Taste the incredible food and wine of the Castelli Romani.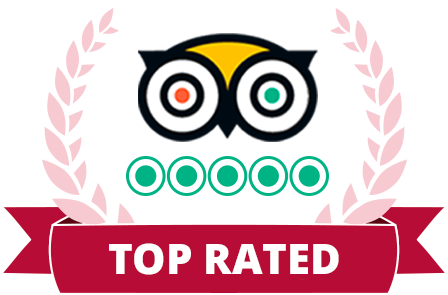 Tour Description
Take time out from the traffic and crowds of the Eternal City. Immerse yourself in the peaceful and picturesque environs of Rome. Enjoy the slower pace, wonderful landscapes and delicious food and wine of the Castelli Romani. Think 'La dolce vita', country style. Visit Castel Gandolfo, Nemi and Frascati, and finish with a wine tasting in a beautiful vineyard and a lovely Roman-style lunch.
A short half an hour drive from Rome, you'll find yourself surrounded by gentle wooded hills, vast green pine trees, abundant olive groves and fruity vineyards. Welcome to 'la Campagna Romana.'
See the Roman countryside for yourself
Although there is plenty to see in Rome's city center, venturing outside the crowded streets of the city introduces any visitor to a slower pace of life right outside the bustling city of Rome. The Roman countryside offers astounding views from its hills and great food and wine selections that can be experienced on this tour.
With your own car and driver, you will be able to navigate these impressive landscapes and enjoy the trip outside the busy city.
Visit Castel Gandolfo, Nemi and Frascati
The major stops on this tour include Castel Gandolfo, Nemi and Frascati. Each of these villages offer beautiful views and interesting stories that are waiting to be discovered.
Castel Gandolfo, known best as the location for the pope's summer residence, is a village that offers amazing views of Lake Albano below. It is also home to many lovely and extensive gardens surrounding the papal palace, adding to the breathtaking view.
Nemi Lake, located just south of Rome, is a natural lake made from the crater of a volcano. Because of its origins, the village of Nemi is very fertile and has become famous for its very sweet, wild strawberries. As a major staple of Nemi, there is a strawberry festival every summer when the berries are ripe and ready to be picked.
Frascati is another village in the Roman countryside, and is best known for the many villas that are located there. The villas were built after the sixteenth century by popes, cardinals, and other Roman nobles. Because they were built by influential figures with many resources, the villas in Frascati are very grand pieces of property with spectacular views and gardens. But the real highlights are the porchetta (pork crackling) and zizzona (big, sweet cake) produced only in Frascati.
Take in the scenery during lunch
After undoubtedly working up an apetite, completing the morning with a Roman-style lunch at a beautiful local vineyard is the perfect way to reflect on the day's adventures. Relax and enjoy the wine that was made nearby as you experience one more amazing view of the countryside before returning to Rome.
View More
Itinerary:

Lunch reservation (optional)

Included:

Driver and car at disposal

Wine tasting

English-speaking guide (optional)

Wheelchair accessible:

Yes.

Meeting Point:

Hotel Lobby
excellent guides
Our guides are fluent in English and have a contagious passion for the inspiring cultural heritage of our Italian cities. Experts in their fields, they will immerse you in the hidden histories and intriguing lives of history's great protagonists. So much to see, so easy to miss out: with the help of our guides, visit the most absorbing sites and uncover the stories that have changed the world. Don't miss this fascinating journey!