Request Your Tour

About Rome

For More Information

(0039) 338 7791615
Mon - Sat / 08:30 AM - 8:30 PM
Availability
Tue, Wed, Thu, Fri, Sat, Sun
Specific for Kids
On Request
Why Choose It?
Experience a private tour of the Vatican perfect for kids and adults alike.
Encounter both the Vatican's main sites and hidden treasures.
Explore with a fun, expert guide who brings the Vatican's collections to life.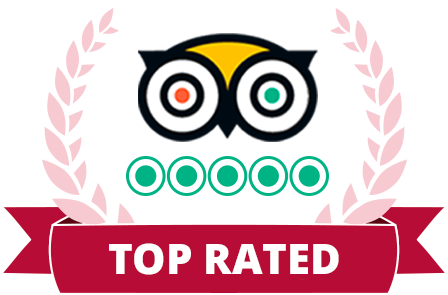 Tour Description
Worried it might be difficult visiting the Vatican with kids? Think again! We've designed our Vatican and Castel St Angelo tour specifically with your young ones in mind, making sure they get to meet the gruesome wonders and fascinating spectacles that children love to explore.
Fluent in your language, our animated guides are brilliant at bringing the Vatican to life for children. They'll take you to meet the museum's Egyptian mummies, marble statues of snakes, and a hand-made tapestry buzzing with bees. All the while we'll keep it fun, interactive, and educational. Seek out Italy on a 400-year-old map and – importantly for the adults – get to gasp at the giant figures painted by Michelangelo in the Sistine Chapel.
Venture down a secret passageway to get in Saint Peter's Basilica. There are hundreds of columns, statues, and the real bodies of popes displayed, which overall makes for an unforgettable experience for kids. Then choose whether to climb the Dome of Saint Peter's or walk the short distance to the Tiber and the dramatic Castel Sant'Angelo. Built by the emperor Hadrian in the second century AD, Castel Sant'Angelo was originally a dynastic mausoleum. Now, this famous Roman landmark is a real hit with children as it combines an ancient tomb, fortress, prison, torture chambers and all topped off by a spectacular view of Rome and the Vatican.
This tour can also be taken as an early morning Vatican tour to enjoy the Vatican before the crowds arrive. And if you'd like to switch a trip to Castel Sant'Angelo with a journey up Saint Peter's Dome, we can organize this instead.
Itinerary:

Included:

Skip-the-line entrance

Licensed tour guide

Wheelchair accessible:

Yes. (Itinerary may differ).

Meeting Point:

Vatican Museums entrance (under the statue of Michelangelo and Raphael)

Show on Map
excellent guides
Our guides are fluent in English and have a contagious passion for the inspiring cultural heritage of our Italian cities. Experts in their fields, they will immerse you in the hidden histories and intriguing lives of history's great protagonists. So much to see, so easy to miss out: with the help of our guides, visit the most absorbing sites and uncover the stories that have changed the world. Don't miss this fascinating journey!