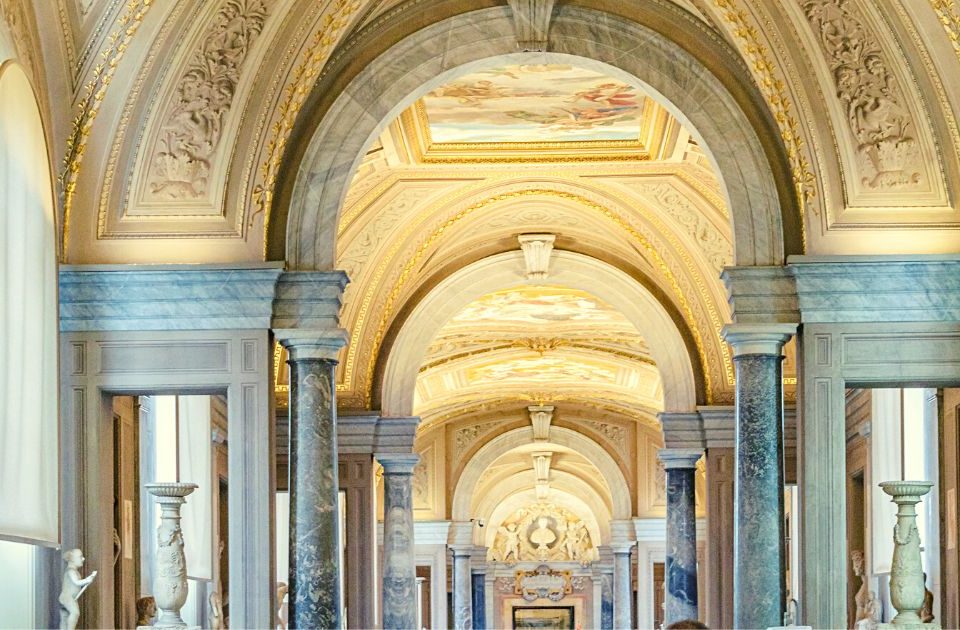 Explore Vatican City with VIP priority access
Whether you are a discerning traveler or not, visiting Italy at least once in your life is a must. It is impossible to be on holiday in the Bel Paese and not to visit Rome! But once in the capital, above all else, it is worth seeing the Vatican, the heart of the Catholic Church . It certainly takes time, but with a lot of goodwill and patience, you can visit it entirely in just one day. A pre-opening Vatican tour allows you to seize the moment, making sure you are first inside and get the most out of your time in Rome. For those who want a truly complete and unique experience, Walks Inside Rome offers Semi-Private Vatican Tours that allow a small group of people to enjoy an intimate and satisfying experience. Our guided Vatican City tour goes above and beyond, it is a deeper insight, a no-compromise, unhurried exploration of the smallest and most fascinating state in the world. Visit the Vatican with one of our licensed professional guides who will introduce you to the Vatican Museums, the Sistine Chapel, and St. Peter's Basilica.
Don't miss the smallest state in the world!
The Vatican has an extremely vast collection of intrigues, and wandering its halls aimlessly can be tiring. For this reason, we recommend booking a guided tour. There are all types and prices, and they allow you to individualize your visiting experience. We at Walks Inside Rome have a range of different tours created to show the Vatican's dynamic offerings, from ancient artifacts to modern collections.
Moreover, we enjoy a historic partnership with Vatican City and through our tours, we let you have special access to the Vatican Museums and the Sistine Chapel you wouldn't find through most other tour operators in Rome. We are proud to offer our customers pre-opening entrance to the general public to grant access and viewing of every environment. With a special skip-the-line entry, so you can admire some of the most important masterpieces from the vast collection of the Vatican Museums.
On a carefully planned itinerary, your dedicated expert guide will lead you through the most important rooms and works of art, explaining each one with detail and passion.
Come and discover the Vatican's sacred and artistic treasures from a different perspective
Our semi-private tours provide for a maximum of 8/10 people per group to allow everyone to interact with your expert local guide during the visit and to learn and have fun as much as possible admiring the most famous and renowned sites, but also exploring the less known corners. This kind of tour allows you to make the most of it, whether you are traveling alone, as a couple, or as a family.
Among our semi-private Vatican tours, you can find:
We are very delighted to be able to offer such impressive and extraordinary experiences and to share them with our guests.
The Vatican Tours of Walks Inside Rome
Walks Inside Rome is an agency of travel services and guided tours located in Rome since 1999 that provides its guests with the highest quality tour guide services in art, history, food, and fun in Rome and Italy's most spectacular destinations.
We are open 7 days a week. When in Rome, contact us to come and enjoy a semi-private Vatican tour, our English-speaking and family-friendly guides will be glad to be at your complete disposal. You can customize all the tours and experiences to your very own interests and at your own pace.
For any questions and more information, you can also fill out the form on our website, send us an email, call us or chat with us on WhatsApp. We look forward to welcoming you soon!