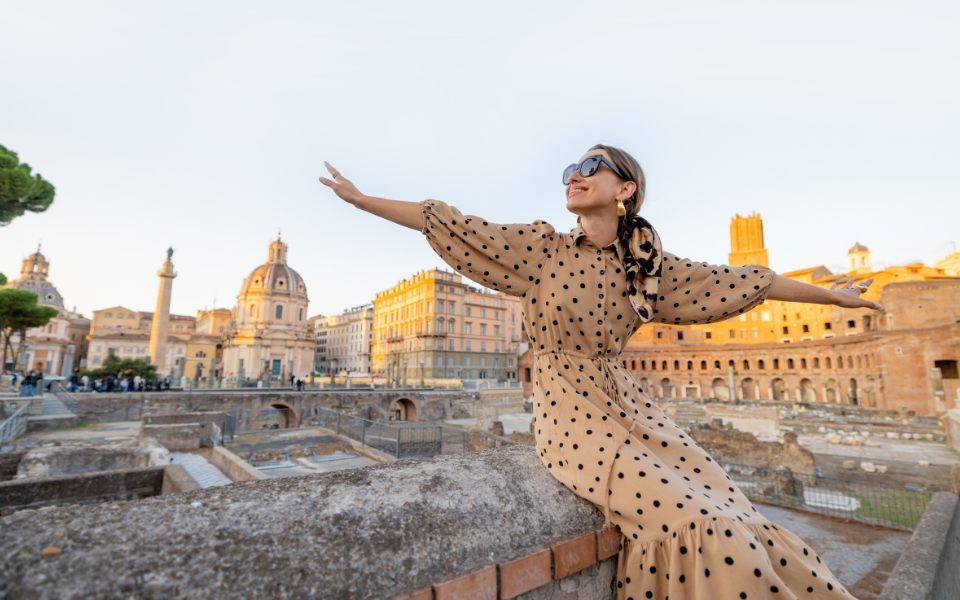 The best months to travel to Rome can vary depending on your preferences and priorities. To determine the ideal period for your visit you should consider several factors: prices, crowds, weather, and events.
Prices
High Season: Rome experiences a high tourist season during the summer months especially in July and August. During this time prices for accommodation, flights, and tourist attractions tend to be at their highest. If you want to visit during the high season be prepared to be met with inflated costs.
Low Season: The low season in Rome generally falls during the winter months from November to February, excluding the Christmas and New Year holidays. During this period you can often find more affordable accommodation and airfare deals. However, keep in mind that some attractions may have reduced hours or be closed for maintenance.
Crowds
High Season: As mentioned earlier, the summer months see the highest influx of tourists leading to crowded attractions and longer waiting times. If you prefer a more peaceful and less crowded experience it is advisable to avoid these months.
Low Season: Visiting Rome during the low season means fewer crowds at popular tourist spots making it easier to explore the city's historical sites and museums without the hassle of large crowds.
Weather
Rome generally has a Mediterranean climate with hot, dry summers and mild, wet winters. The weather can play a significant role in determining the best time to visit:
Spring (March to May): Mild temperatures and blooming gardens make this a lovely time to visit.
Summer (June to August): Hot and dry, but also crowded. Be prepared for high temperatures.
Autumn (September to November): Pleasant weather, especially in September and October, with fewer tourists.
Winter (December to February): Cooler temperatures, occasional rain and lower tourist numbers. Christmas and New Years are exceptions when it can be busier.
For more detailed weather information, you can check out the World Travel Guide's page on Italian weather and climate.
Events
Rome hosts various events and festivals throughout the year. Some notable ones include: Easter (celebrated with religious festivals), Rome Film Festival (usually held in October, featuring international films and celebrities), Festa della Repubblica (celebrated on June 2nd with parades and events), Christmas and New Year (the city is beautifully decorated during the holiday season, making it a festive time to visit.
In conclusion, the ideal time to visit Rome depends on your preferences and priorities. If you want to avoid crowds and save on costs, consider the shoulder seasons (spring and autumn).
However, if you enjoy hot weather and do not mind the crowds, summer might be suitable for you.
The winter months offer lower prices but can be cooler and wetter, but the holiday season also adds a festive touch to the city.
Ultimately the best time to travel to Rome is a balance between these factors that align with your travel goals.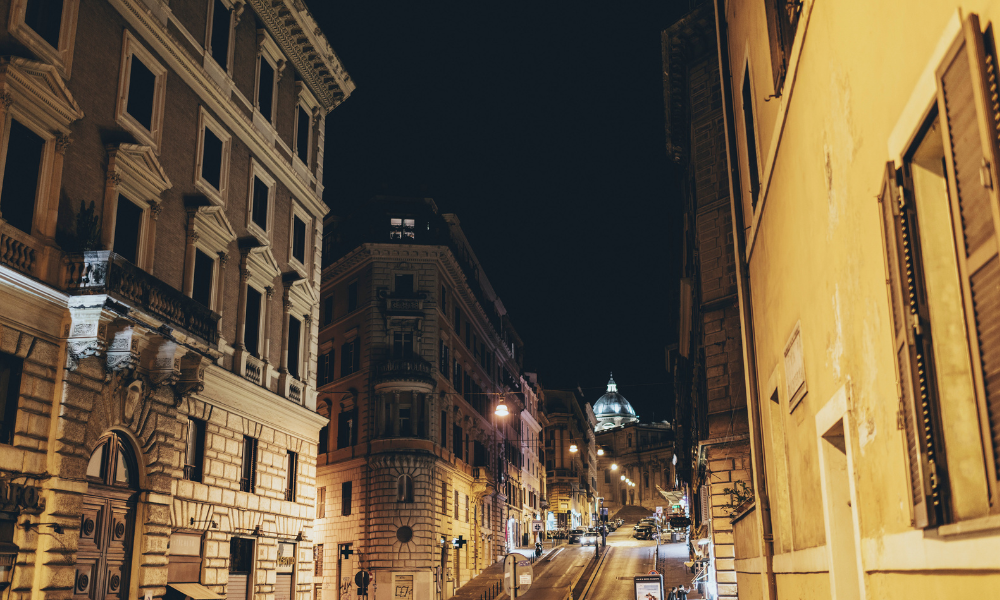 If you were wondering:
Is May a good time to visit Rome?
The answer is yes, but it does not necessarily mean it is the best choice. To truly make the most of your visit and avoid the worst of Rome's weather and crowds here is a closer look:
The worst time to visit Rome, quite literally, falls during the peak of winter or the height of summer.
During winter (from December to February), Rome can be quite chilly and damp, with occasional rain. While the city is beautifully decorated for the holidays, many attractions have reduced hours and you may find yourself bundled up against the cold.
In summer (especially in July and August), Rome sizzles under the scorching sun, making outdoor sightseeing uncomfortable, if not unbearable. The heat can be intense, and you will contend with massive crowds at popular tourist spots.
On the flip side, the best time to visit Rome in terms of weather and overall experience typically spans from April to June and from September to early November.
April to June: Spring in Rome is a fantastic time. The weather is mild, and the city's gardens are in full bloom. You will enjoy comfortable temperatures and fewer tourists compared to the summer months.
September to early November: In the early autumn months Rome is equally delightful. The weather remains pleasant, and the city takes on a golden hue. The tourist crowds start to thin out, allowing for a more relaxed exploration of Rome's attractions.
So, while May can be a good time to visit Rome, it is worth considering the broader context of Rome's weather and tourist patterns.
To strike the right balance, plan your trip for the spring or early autumn months, and you will have a much more enjoyable experience without the extremes of winter or summer.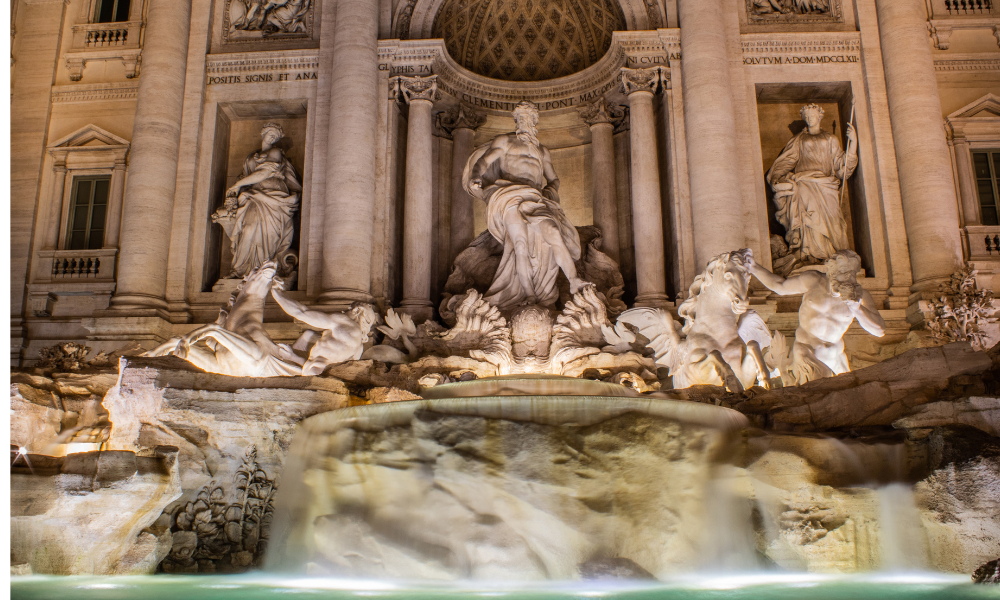 If you are planning your trip to Rome one burning question might have crossed your mind:
Is it worth going to Rome in October?
It stems from the much deeper rooted question of what the best month really is to visit the Eternal City. 
Italy is fortunate to be blessed with a moderate climate which keeps temperatures pleasant even as the summer draws to a close. In this in-depth analysis we are here to provide you with the answers you seek. 
Not only will we clarify whether the beginning of autumn is a suitable time for tourists to visit the capital city, we will also delve into what the Eternal City has to offer in October. By the end you will have a comprehensive understanding of what is the best time of the year to visit Rome at its finest.
So let us embark on this journey to discover the allure of Rome in October.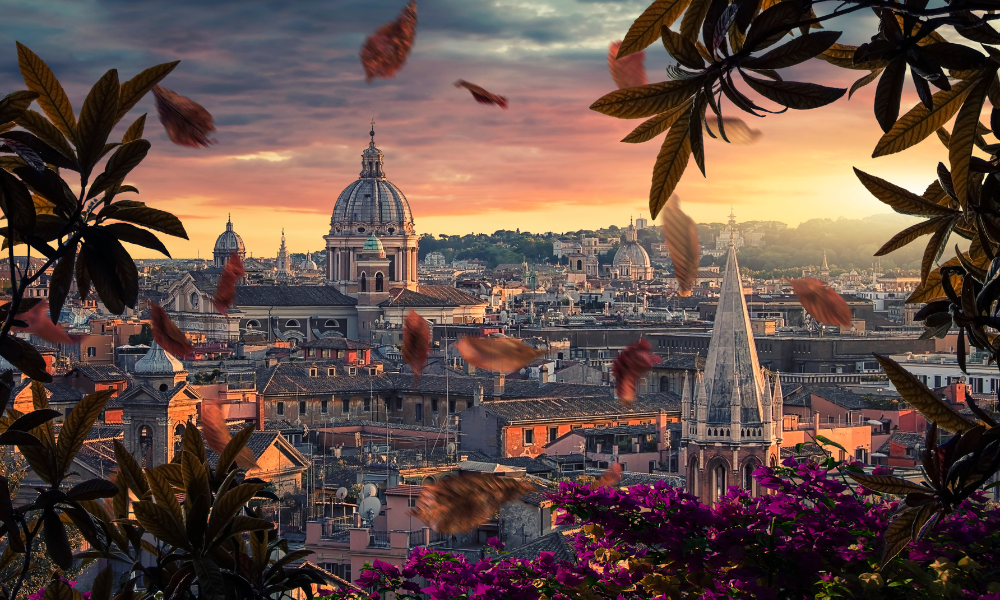 Best month to go to Rome
Looking at the different factors affecting the months, October can indeed, possibly be distinguished as the best month to visit Rome. 
Is Rome still warm in October? 
It definitely does start getting much chillier in October, but October can be the perfect mix of temperatures that allows you to be out all the time, comfortably. During the day you can still soak in the sun whilst walking around, but without it being searing hot. At night the weather gets much cooler, and so it might prompt the question, "What to wear in Rome in October?"
October is probably the best time to showcase fashionable outfits as it is cool enough to start layering your clothes and accessories without having to completely bundle up to stand up against the cold. 
You can pack light sweaters and your favorite boots and will probably get the chance to wear them. 
Is it better to visit Rome in September or October? 
Although there is a risk of more reduced timings to certain Roman attractions, October will be in full swing with event itineraries of concerts and a range of festivals. While it brings the closing of a lot of outdoor summer spaces it also initiates the very exciting opening of indoor summer spaces like clubs, all of them starting of their new seasons with a bang, which means that October really is the time when the absolute most is going on in the city, catering to all kinds of desires, niche interests and tastes.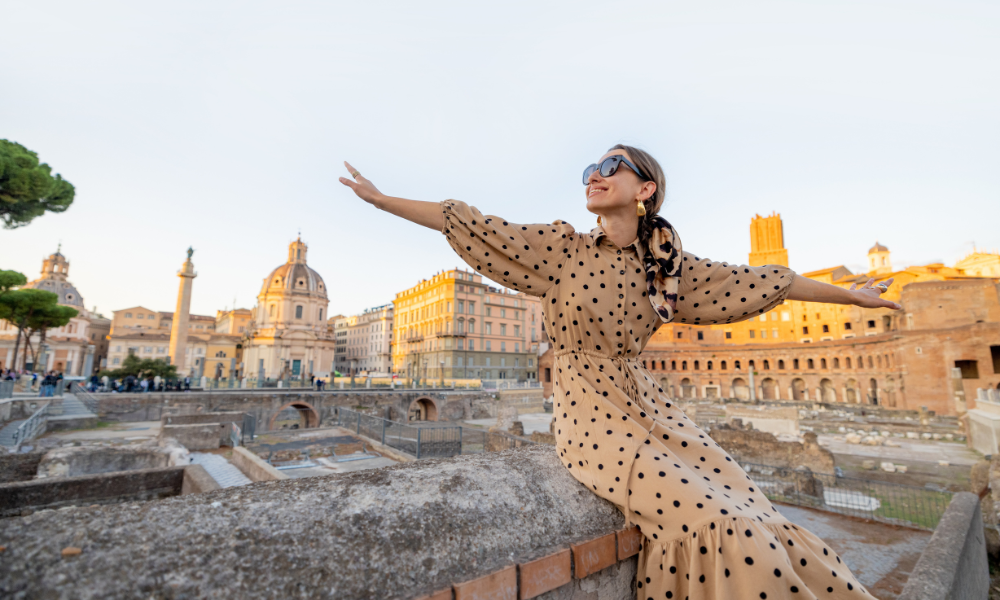 Things to do in Rome in October
Rome has an interesting events calendar throughout the year but October stands out as the month most densely packed with diverse activities happening all across the city. Here is a more detailed look into the aforementioned festivals in Rome in October: 
List of recurring Fall events:
Rome Film festival:

This widely sought after film festival showcases a range of both Italian and international films. 

Rome Jazz Festival:

The revered festival places local and international jazz musicians in all kinds of interesting venues around the city for concerts, starting in mid October and stretching on to November. 

Halloween in October:

Even though not traditionally celebrated in Italy, Halloween has still increasingly become a part of the culture and nightlife in Rome. Around this time  you can expect a lot of themed parties and dinners all around the city celebrating the holiday. 

RAW:

Rome Art Week closes the month of October with the widest spread collaborative art-geared project consisting of open artist studios and curatorial, disruptive exhibitions and workshops in galleries and facilities across the city. 
Throughout the month of October you can also take part in some tours to enhance your experience of Rome!
We suggest a mix of exploring programs and happenings in the city on your own and guided tours that will ensure that you are able to squeeze the absolute most out of classic Roman exploration. However, why not put a twist to that as well? 
You could be entranced by Rome at night and see the monuments and sites lit beautifully under the ink-blue sky before heading out for a jazz concert, taking the magic of your explorations along with you. 
You could get whisked away to the less-explored neighborhood of San Lorenzo for a street art tour to gaze at the more alternative art scene of Rome, enjoying the crisp, cool air of October during this stroll. 
With the mysterious atmosphere that suddenly creeps in as the seasons change and the weather becomes cooler, it might be the perfect time to explore sites and spaces that are seeked out a little less by embarking on a tour specifically crafted to see more secretive, hidden sites in Rome. 
Take the opportunity of visiting Rome in October. Savor all the brilliance it has to offer with the best possible mix of factors that make it an ideal time to visit!