About Rome

For More Information

(0039) 338 7791615
Mon - Sat / 08:30 AM - 8:30 PM
Availability
Mon, Tue, Wed, Thu, Fri, Sat, Sun
Start Time
9:00 am / 2:00 pm
Why Choose It?
Explore however you like: by Mercedes, Vespa, or even a golf cart.
Wander Rome's wonders - from Caracalla's Baths to the Aventine Hill.
Discover Testaccio's man-made mountain, in existence since antiquity.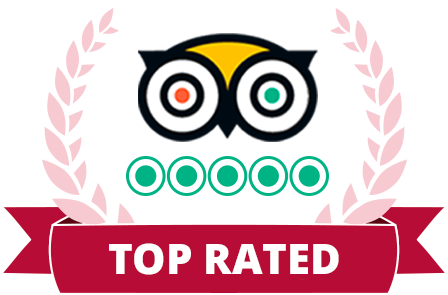 Tour Description
What better way to experience the Eternal City than by discovering all the hidden gems that Rome's ordinary visitors never see. Your expert native guide will accompany you around the city as you seek out its most rewarding sites. From an ancient church and gigantic imperial bath complex to a man-made mountain made from ancient pottery shards, this special tour offers the best way to unlock the real secrets of Rome.
Exploring through the comfort and luxury of a Mercedes and private driver, you'll be transferred to all of the Eternal City's hidden gems, wherever they may lie within the city. So, strap on in as we go in search of Secret Rome.
Your Secret Rome Tour starts at the Church of Quattro Coronati
Situated between the Colosseum and St John in Lateran, the Church of Quattro Coronati is dedicated to four ancient martyrs. It originally dates back to the 5th century and boasts two courtyards and a monastery with a cosmatesque cloister. This church has many surprising treasures: the private Chapel of St Sylvester and the foundling wheel – where unwanted babies were left to be raised at the church orphanage – its two most famous.
View the Baths of Caracalla
Caracalla was by all accounts a pretty terrible emperor. Such was his unpopularity that when he was assassinated by the Syrian roadside while stopping off to urinate, the news of his death was greeted with profound and universal joy. He did however leave one positive legacy in Rome: the imperious Baths of Caracalla.
These public baths were monumentally enormous, towering over the nearby Circus Maximus. Home not only to an ingeniously engineered baths system (also comprising heated pools and a steam room), the Baths of Caracalla was a multipurpose area, containing shops and libraries. It remains remarkably preserved today, and its relative lack of visitors makes it perfect for a Secret Rome itinerary.
Ascend the Aventine Hill
Our visit to the nearby Aventine Hill introduces us to many secret and surprising spots. Once home to ancient Rome's burgeoning plebeian population, the Aventine is now a tranquil, gentrified area. Offering sweeping panoramas over the River Tiber and distant Vatican, the hill is home to such monasteries and ancient churches as Santa Sabina.
We'll be visiting Santa Sabina, one of Rome's oldest churches. Its original structure, dating back to the 5th century AD, differs drastically from the later church designs we are familiar with today. Discover all its wonders with your own expert guide who will bring this monument to life.
Explore the authentic neighborhood of Testaccio
If Aventine was the ancient city's working class district, Testaccio was the modern equivalent. Or at least it was until a few decades ago. Springing up around the ancient city's port (Emporium) and subsequent meat market, Testaccio is still widely considered as the real heartland of Rome. And certainly its culinary center.
We'll be visiting Testaccio's Monte dei Cocci – an artificial mound made of fragments of broken amphorae (vases) from ancient times. After hearing about its fascinating history, we'll make our way towards Secret Rome's final destination.
Your Secret Rome Tour comes to an end at the Janiculum Hill
Atop one of Rome's highest hills, the Janiculum, you'll be treated to an unparalleled view of the Eternal City. The ancients used to send scouts up to the top of the Janiculum to look for enemies whenever they held meetings outside Rome's ramparts. From its dizzying heights, it's not hard to see why.
But it's not marauding Etruscans you'll be on the lookout for this time. Instead, you'll be taking in the unforgettable sight of the Eternal City stretching on as far as the eye can see – the perfect way to finish your Secret Rome Tour.
View More
Itinerary:

Baths of Caracalla (exterior)

Church of Quattro Coronati

Included:

Private licensed guide

Private car and driver

Wheelchair accessible:

Yes

Meeting Point:

Hotel lobby
excellent guides
Our guides are fluent in English and have a contagious passion for the inspiring cultural heritage of our Italian cities. Experts in their fields, they will immerse you in the hidden histories and intriguing lives of history's great protagonists. So much to see, so easy to miss out: with the help of our guides, visit the most absorbing sites and uncover the stories that have changed the world. Don't miss this fascinating journey!