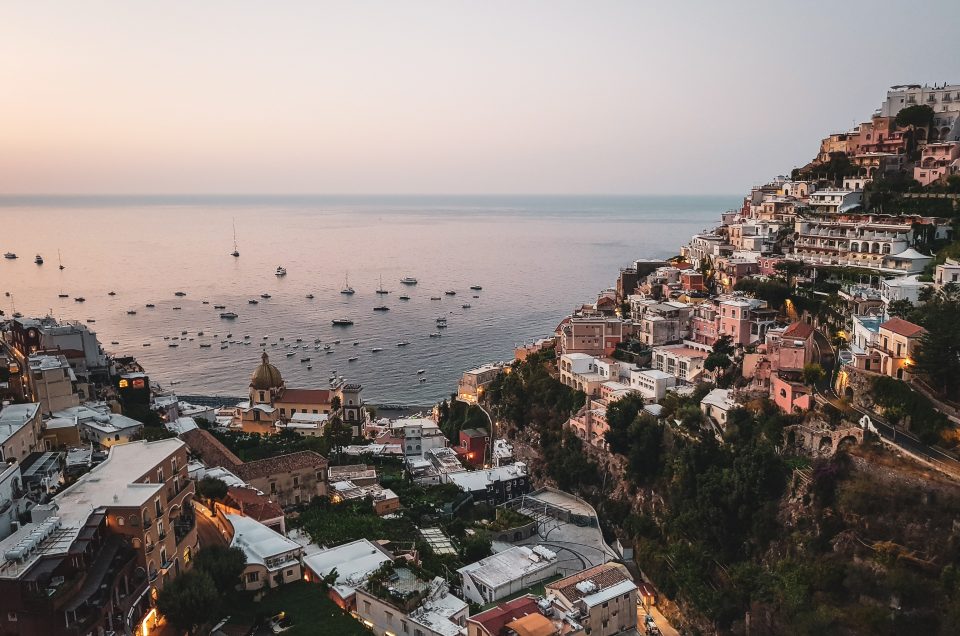 It is one of Italy's best-known stretches of coastline; the Amalfi. A collection of villages and towns clinging to the verdant cliffs so tantalizing they simply must be paid a visit.
Taking the journey south to Naples and beyond, one can uncover a landscape so stunning it will forever be etched on your mind. Here, one can enjoy the wonders of Capri and the marvels of the mainland, all whilst traveling in style.
At Walks Inside Rome, our aim is not only to forge Roman memories that will last a lifetime but to open endless nationwide possibilities. Whether day trips in the Tuscan countryside or excursions across the Venetian lagoon, Italy's famous hospitality will always provide an experience for lovers of culture or cooking, well-loved locations or little-known secrets.
And offering all of this to a tee is the Amalfi coast. So, without further ado, here is our adventure along the Amalfi Coast.
Arriving in Naples: Gateway to the Amalfi Coast
Arriving at the Naples marina, visitors are immediately greeted with a spectacular view of Vesuvius from across the tranquil bay. We all know the story of the famed eruption, but placing the scenery to the stories, imagining the dramatic event, sparks the tale to life in one's imagination.
After taking in the sights there is but one thing to do when in Naples; eat a pizza, of course! With dozens of pizzerie steeped in generations of tradition, it is difficult to unearth the best option for your Neapolitan margherita or marinara. Yet, a trip to the Michelin-starred Da Concettina ai Tre Santi will never disappoint, with its mouthwatering dishes consistently convincing visitors to return.
Naples may be a brilliantly bustling city, but no adventure along the Amalfi Coast would be complete without continuing further south, towards the clusters of pastel houses that huddle at the foot of the verdant cliffs rising above that sparkling Mediterranean.
Exploring Capri in Comfort and Style
A private boat trip across the crystal clear waters is an impossibly irresistible way to travel to and around Capri. Only via boat can you glide past the architectural feat of the Villa Jovis (Jupiter Villa) and natural beauties that are the Blue and White Grottos.
→ Click here to find out more about our Pompeii and Amalfi Coast day trip from Rome!
When in Capri, even the transfers can be a moment of magic. Driving to Anacapri in a private, open-top vintage taxi before taking a chairlift up the stunning Monte Solaro adds a splash of adventure to a region usually focused on decadence.
Amongst the excitement, it would be wrong not to visit an oasis of tranquility; Villa San Michele. Recently awarded the title of Italy's most beautiful private park, its impressive sculptures and architecture are an unmissable attraction when carrying out an adventure along the Amalfi Coast.
More of the Amalfi Mainland  
Back on the mainland, there are countless towns of equal allure that overlook the azure seas from their cliffside settings. Ravello, Sorrento, Positano, and Amalfi itself all provide equally charming seaside escapes. 
Here, visitors can indulge in fresh seafood and local limoncello at traditional trattorie and internationally-acclaimed Michelin star restaurants alike.
What's more, for those looking to delve deeper into the history of the region, traveling the Amalfi will offer more than a glimpse into the past. Easily accessible, both Pompeii and Herculaneum (two towns destroyed by Vesuvius' eruption in AD 79) and their ruins are awe-inspiring portals back in time to one of the most-famed events of the Roman Empire.
Visit the Amalfi Coast with Walks Inside Rome
Our expertise at Walks Inside Rome does not only stretch within the bounds of the seven hills of Rome. Using our two decades of specialized knowledge, we offer customized and private day trips that combine comfortable, private transport and in-depth local knowledge to create a simply unforgettable experience.
Contact us via email or visit our website to see all of our Amalfi Coast tours and experiences. We can't wait to hear from you so we can organize your very own adventure along the Amalfi Coast!