Request Your Tour

About Rome

For More Information

(0039) 338 7791615
Mon - Sat / 08:30 AM - 8:30 PM
Why Choose It?
Travel back in time at Pompeii with your own knowledgeable, private guide.
Choose exactly what to do on the picturesque Amalfi Coast.
Explore Amalfi's world-famous towns and immerse yourself in local traditions.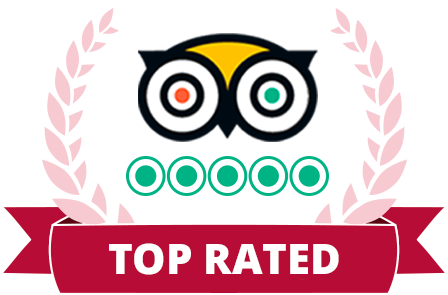 Tour Description
Explore a paradise bursting with color and flavor and the immortal ruins of an ancient city frozen in time. The Amalfi Coast and Pompeii are truly sights to behold, standing at the junction where rich Roman history meets modern Italian vibrancy. We've come up with an itinerary carefully crafted for our clients. But you can fully customize your Pompeii and Amalfi tour any way you like.
From world-famous Pompeii to the lesser-known but alluring ghost-town of Herculaneum, another of Vesuvius' victims, this region is your playground and we're here to help you discover it. Visit any town you desire along the Amalfi Coast, from Positano to Ravello to Sorrento. Fitting all this into a one-day excursion may seem impossible, but we are more than happy to give suggestions and make your trip an unforgettable experience.
Roam the ancient ghost-towns of Pompeii or Herculaneum
To begin this experience – one of our very best day trips from Rome – your private driver will take you on a journey to the immortal ruins of these ancient settlements. Pompeii is world-famous: a fully functioning Roman city drained of life when Vesuvius erupted in the October of 79 AD. Gorgeously painted villas and fascinating remnants of life appear at every twist and turn. Explore Pompeii's stunning mosaicked villas; visit its seedy Lupanar (brothel); even discover the first ever "beware of the dog" sign at the House of the Tragic Poet.
If you want to journey off the beaten path, visit the less famous site of Herculaneum: an ancient port town consumed by the same eruption. Meet Herculaneum's grisly skeletons, which greet you from within the boathouse as you first enter the site. Wander the town's ancient cobbled streets, lined with multi-storeyed buildings found all over ancient Italy. Enter the College of the Augustales where priestesses performed sacrifices in honour of the emperor and worshipped him as a god.
Explore the Amalfi Coast and acquaint yourself with its treasures
The next destination is world famous for its beauty. Along this seemingly endless stretch of picturesque coastline, we'll stop off at Positano to soak in in unforgettable views of the jagged cliffs, teal-blue waters, and vibrant villas. Whether you want to sample the local succulent seafood cuisine or explore the picturesque winding alleyways of the town, your local guide is full of suggestions to make this an unforgettable adventure.
View More
Itinerary:

Pompeii (2-hour guided tour)

Included:

English-speaking driver

Car & driver at disposal

Lunch (at additional cost)

Wheelchair accessible:

Yes. (Itinerary may differ).

Meeting Point:

Hotel (Rome) or Roma Termini
excellent guides
Our guides are fluent in English and have a contagious passion for the inspiring cultural heritage of our Italian cities. Experts in their fields, they will immerse you in the hidden histories and intriguing lives of history's great protagonists. So much to see, so easy to miss out: with the help of our guides, visit the most absorbing sites and uncover the stories that have changed the world. Don't miss this fascinating journey!