Request Your Tour

For More Informations

(0039) 334 7243374

Mon - Sat / 08:30 AM - 8:30 PM
Why Choose It?
Travel back in time at Pompeii with your own knowledgeable, private guide.
Choose exactly what to do on the picturesque Amalfi Coast.
Explore Amalfi's world-famous towns or take to the seas in a private boat.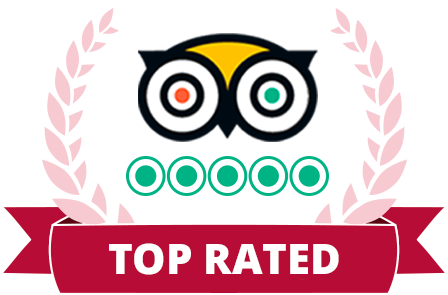 Tour Description
Explore a paradise bursting with color and flavor and the immortal ruins of an ancient city frozen in time. The Amalfi Coast and Pompeii are truly sights to behold, standing at the junction where rich Roman history meets modern Italian vibrancy. We've come up with an itinerary carefully crafted for our clients. But you can fully customize your Pompeii and Amalfi tour any way you like.
From world-famous Pompeii to the lesser-known but alluring ghost-town of Herculaneum, another of Vesuvius' victims, Campania is your playground and we're here to help you discover it. Visit any town you desire along the Amalfi Coast, from Positano to Ravello to Sorrento. Then take a boat and dive into the crystal-clear waters of the Mediterranean, explore the hidden islands and grottos around Capri, and fall in love with Italy all over and again. Fitting all this into a one-day excursion may seem impossible, but we are more than happy to give suggestions and make your trip an unforgettable experience.
Roam the ancient ghost-towns of Pompeii and Herculaneum
Your private driver will take you on a journey to the immortal ruins of these ancient settlements. Pompeii is world-famous: a fully functioning Roman city drained of life when Vesuvius erupted in the October of 79 AD. Gorgeously painted villas and fascinating remnants of life appear at every twist and turn. Explore Pompeii's stunning mosaicked villas; visit its seedy Lupanar (brothel); even discover the first ever "beware of the dog" sign at the House of the Tragic Poet.
If you want to journey off the beaten path, visit the less famous site of Herculaneum: an ancient port town consumed by the same eruption. Meet Herculaneum's grisly skeletons, which greet you from within the boathouse as you first enter the site. Wander the town's ancient cobbled streets, lined with multi-storeyed buildings found all over ancient Italy. Enter the College of the Augustales where priestesses performed sacrifices in honour of the emperor, worshipping him as a god.
Explore the Amalfi Coast and acquaint yourself with its treasures
Next, the destinations are yours to decide. Stop at the seemingly endless amount of picturesque coastline towns like Positano, Amalfi, Minori, Maiori, Cetara, Vietri, or Sorrento. Drive through the Amalfi countryside and down the coastline of Campania, soaking in unforgettable views of the jagged cliffs, teal-blue waters, and vibrant villas.
Your expert guide will be able to recommend the best Amalfi Coast experience for you. Whether you want to sample the region's succulent seafood cuisine, wander the breathtakingly beautiful towns and resorts along the coast, or visit the splendid estate and gardens of Ravello's Villa Rufolo, your local guide is full of suggestions to transform your time in Amalfi into an unforgettable adventure.
Boat over to Capri for an unforgettable adventure
Amalfi's littoral paradise could occupy you for a lifetime. But if your yearning is to take to the crystal clear waters that stretch as far as the eye can see then organized in advance you can take a private boat or high-speed ferry over to the island of Capri. Though no longer the seat of vice and debauchery it once was when the emperor Tiberius erected his pleasure palace there, Capri is still no doubt a retreat offering indulgence. Explore its stunning Blue Grotto and Villa of Jove (Tiberius' palace). Or simply sit back with some regional wine, aperitivo, or a meal and enjoy a stunning panoramic overlooking the Mediterranean.
View More
Itinerary:

Included:

Licensed tour Guide in Pompeii

English-speaking driver

Car & driver at disposal

Wheelchair accessible:

Yes. (Itinerary may differ).

Meeting Point:

At your hotel
excellent guides
Our guides are fluent in English and have a contagious passion for the inspiring cultural heritage of our Italian cities. Experts in their fields, they will immerse you in the hidden histories and intriguing lives of history's great protagonists. So much to see, so easy to miss out: with the help of our guides, visit the most absorbing sites and uncover the stories that have changed the world. Don't miss this fascinating journey!
Road820385

Amazing Guide, Amazing Experience We did the early morning Vatican tour with Walks Inside Rome. Our guide, Lea, was great. She took time to learn our interests (geology for my daughter) and... read moreWe did the early morning Vatican tour with Walks Inside Rome. Our guide, Lea, was great. She took time to learn our interests (geology for my daughter) and pointed out items that spoke to that interest. She was easy to understand and speak with and our tour flowed smoothly and never felt rushed or too slow. Lea was amazing and I would definitely book with Walks Inside Rome again. read less - 11/12/2019

DayTrip599505

Pasta and Tiramisu What a great time we had tonight! Our chef David made the evening, so easy to make Tiramisu and pasta. We all interacted and learned how to make simple good... read moreWhat a great time we had tonight! Our chef David made the evening, so easy to make Tiramisu and pasta. We all interacted and learned how to make simple good food! Next time I'm in Rome we will do his longer event shopping at local food markets then going back to cook a spectacular meal!
Loved it! read less - 11/06/2019

Elizabeth J

Fun Family Activity This was one of our family's favorite experiences in our entire Italy trip! We loved making pizza and gelato, and Marco did a fabulous job of teaching our whole... read moreThis was one of our family's favorite experiences in our entire Italy trip! We loved making pizza and gelato, and Marco did a fabulous job of teaching our whole family, including the kids. The entire staff was gracious and accommodating and we highly recommend them to anybody visiting Rome! We hope to go back and learn to make pasta next time! read less - 11/02/2019

pinetrees1234

Such a fun evening! We had a fantastic time on our food tour. Our guide, Valeria, was super fun. Lots of energy, funny stories to tell, information about the neighborhood and life... read moreWe had a fantastic time on our food tour. Our guide, Valeria, was super fun. Lots of energy, funny stories to tell, information about the neighborhood and life in Rome. She was so friendly. She really made the evening for us. The food stops were great too, of course. We tasted Italian cheeses, cured meats, wine and fried cod, pizza, pasta, and gelato. And I might be forgetting something! Definitely no need to go out to eat after this tour! (The cost for all the food and drinks was included in the tour price). Some of the stops were so tasty we revisited them before the end of our trip.
My teenage son and I did four different tours with Walks Inside Rome on this trip and we enjoyed them all, but I think this was our favorite. read less - 10/23/2019

Sam5780

3 hour walking tour of Jewish Ghetto, synagogues, and musuem We flew overnight, arriving in Rome in the morning. Just a few hours later we met Viviana, our guide, for our tour. She was wonderful. We enjoyed... read moreWe flew overnight, arriving in Rome in the morning. Just a few hours later we met Viviana, our guide, for our tour. She was wonderful. We enjoyed every moment, and she brought the entire area to life for us. She is very knowledgeable, and presents everything is such a meaningful way. We began our trip with a highlight we shall not forget. read less - 10/23/2019

Shanneyvie J

Do it! This was one of the highlights of our trip! Unlike other cooking classes I saw when I was searching for one, this one first meets at an amazing market (I... read moreThis was one of the highlights of our trip! Unlike other cooking classes I saw when I was searching for one, this one first meets at an amazing market (I recommend going early to grab some goodies) second, you choose your meal , it's what you and your group decide on for the day (btw it's a lot of food some come hungry) and lastly it is all hands on the chef explains what to do, shows you an example and then it is all you (of course the chef is there to help and guide when needed). Oh o forgot to mention lots of drinking!!! Just do it, you won't regret it. read less - 10/19/2019

Shegotshinged

BOOK THIS TOUR!!! Barbara was absolutely fantastic! She was knowledgeable, funny and able to help us navigate in a way that maximized our time and experience. We would wholeheartedly suggest spending the extra... read moreBarbara was absolutely fantastic! She was knowledgeable, funny and able to help us navigate in a way that maximized our time and experience. We would wholeheartedly suggest spending the extra money for the private early morning tour- skipping the horrible lines and minimizing wading through the masses on overcrowded group tours. We were able to see things that other tour guides don't have access to and learned so much without feeling overwhelmed by trying to figure out what to see as there is SO much! We would absolutely book again with WIR and Barbara! read less - 10/15/2019

SEGGALICIOUS

A Must Purchase! You'll be in line for HOURS trying to access both of these places, just to save money, but the information you get and the special accesses are 100000% worth... read moreYou'll be in line for HOURS trying to access both of these places, just to save money, but the information you get and the special accesses are 100000% worth the price. Best money I spent the whole trip. My only issue was finding the tour guide in the morning - it's run by a smaller org, not trip advisor, so it was hard to find my guide in the morning, but I got there early enough and called the number on the ticket and found them eventually. Otherwise, HIGHLY RECOMMEND! read less - 10/15/2019

Scott G

Walking Wine Tasting Tour Luca was a fabulous host and guided us on a walking tour of a series of local wine bars where we enjoyed lively conversation, learned much about the regional Italian... read moreLuca was a fabulous host and guided us on a walking tour of a series of local wine bars where we enjoyed lively conversation, learned much about the regional Italian wines and enjoyed a light meal along the way. We can fully recommend Luca, a native Roman, as he took great care of us, was very knowledgable and well prepared. We will request him specifically for future outings. He even assisted in arranging for the purchase and delivery of a mixed case of wine which we will fondly enjoy upon our return home. read less - 10/07/2019