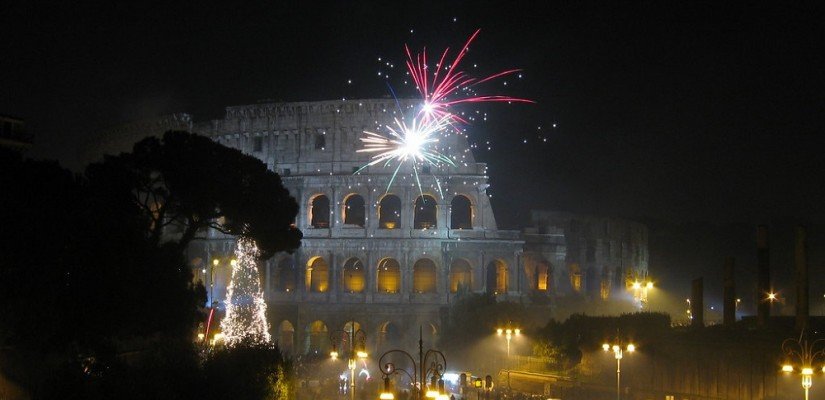 'Tis the season to be jolly, particularly if you're fortunate enough to be spending New Year 2020 in Rome! The Italian capital is abuzz with life on New Year's Eve, with open-air concerts, firework displays, and a festive atmosphere permeating every nook and cranny of Rome's cobbled center.
We at Walks Inside Rome have published this blog post to offer our top suggestions for your New Year. As well as music and night trips, we'll share our favorite foodie hotspots and off-the-beaten-path attractions. So read on to find out how to kick off your Roman New Year in style.
Rome's Nature Festival in the Circus Maximus
The main event of New Year 2020 in Rome will be "La Festa di Roma," a free 24-hour festival whose theme celebrates the power of Mother Nature. More than 1,000 artists are contributing to what promises to be a stunning spectacle stretching from the Circus Maximus to Lungotevere Aventino (the street running along the east bank of the River Tiber).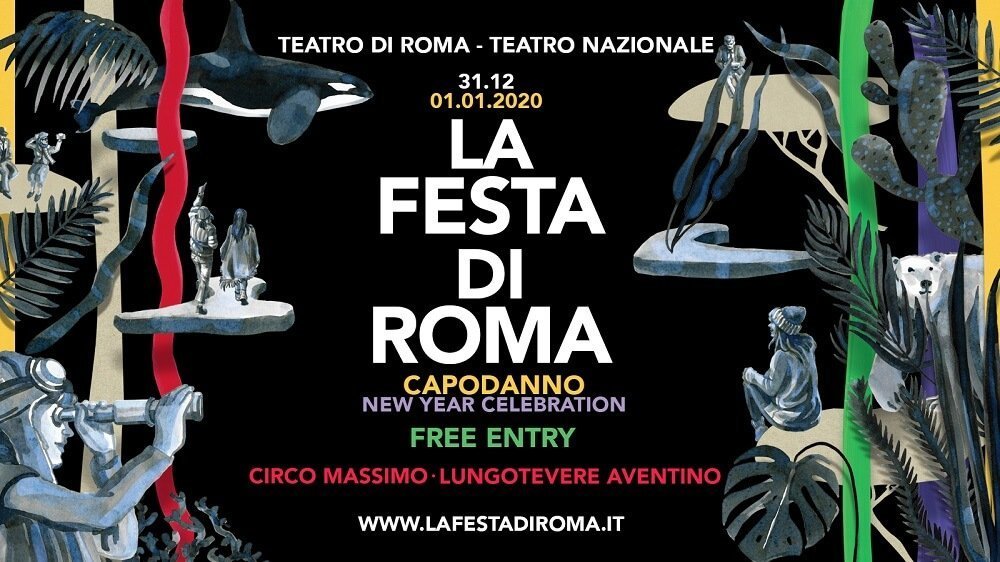 Conceptually, the festival is billed to be the most spectacular one to date. The performance area will be divided into 5 ecosystems, each made up of their own artistic biodiversity. Visitors will be free to explore the world of ice and fresh water, the world of pastures and prairies, the world of the deserts, the world of jungles and forests and, finally, the expansive world of oceans.
The details are still a little murky (as they always tend to be right up until the last minute with New Year events in Rome). But the amount of sponsorship, investment and promotion from both the city of Rome and private industry suggests the Nature Festival will be well worth staying up for.
Start your New Year spectacularly at Cinecittà World
As Italy's answer to Hollywood, Cinecittà holds cult status among Italian film-buffs. And where else but the Italian capital would you expect to find its amusement park, Cinecittà World. Home to three roller coasters, horror houses, virtual experiences and a huge variety of other attractions for all ages, Cinecittà World is an Italian Universal Studios. It's an excellent family day-trip, especially around New Year.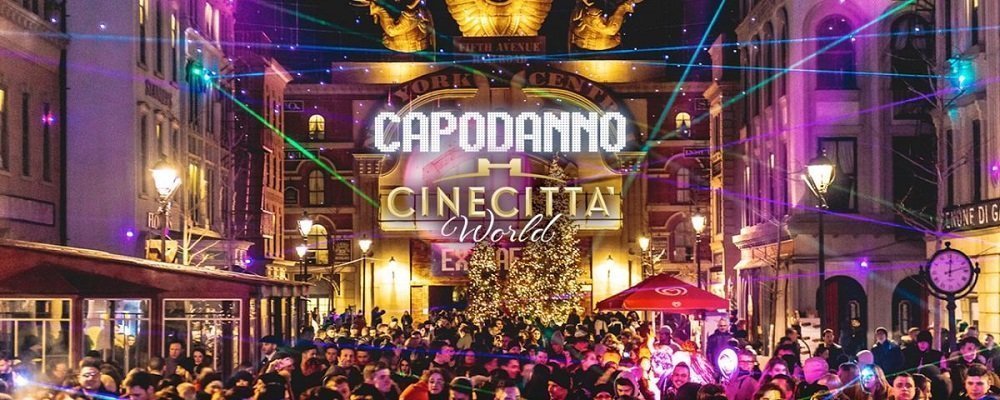 Situated just south of the city center, Cinecittà World is easily reachable on the metro A line or by a round-the-clock shuttle bus. And for New Year 2020 in Rome, you're going to want to make the trip. From 6:00 p.m. to 6:00 a.m., the amusement park will be putting on 12 hours of pure entertainment.
The evening's programme is certainly impressive. Over 40 artists will be taking part in the park's 40 attractions, 6 performances, 5 nightclubs and many live-music concerts, all for the very reasonable price of €40. As well as this, you can choose between 5 types of dinner which, along with entrance to the park, will set you back just €60 each.
There's also no need to worry about getting back to your accommodation. As well as an extended metro service, Cinecittà World will be running a shuttle service to the city center from 5:00 p.m. to 6:00 a.m. So you can head back whenever you want to, whether that's just after the fireworks or well into the early hours.
Spend a memorable New Year's Eve at the opera
As the nation that brought us Puccini, Pavarotti and other magnificent musicians whose names begin with P, it shouldn't come as a surprise that Italy's capital is playing host to a wealth of musical concerts this New Year's Eve. Nightclubs and live music bars across the city will be hopping into the early hours, but if you're looking for something more sophisticated you can do no better than the Teatro dell'Opera.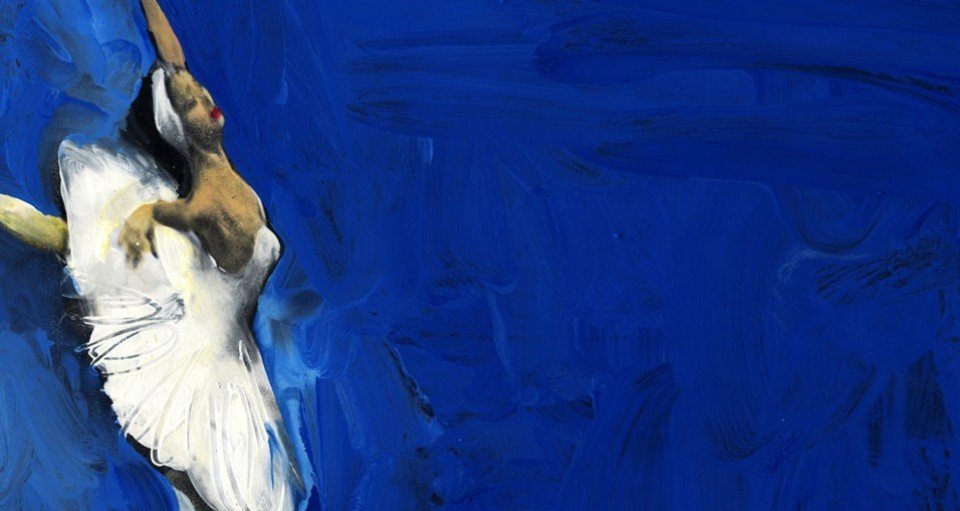 Situated not far from Termini Station in the heart of the historic center, Teatro dell'Opera is perfectly positioned for your New Year 2020 in Rome. After enjoying a performance of Tsaikovsky's classic "Swan Lake," which is due to finish around 9:00 p.m., you'll step out right in the city center to continue the night's festivities.
Tickets range from €35-65 and the performance starts at 6:00 p.m.
Reserve a table at one of Rome's best restaurants
Low-season is the best time to try some typical Roman dishes. Roman cuisine is mainly a meaty fare, consisting of such delicacies as saltimbocca (veal wrapped in prosciutto and sage), coda alla vaccinara (ox-tail stew), and abbacchio (grilled baby lamb chops).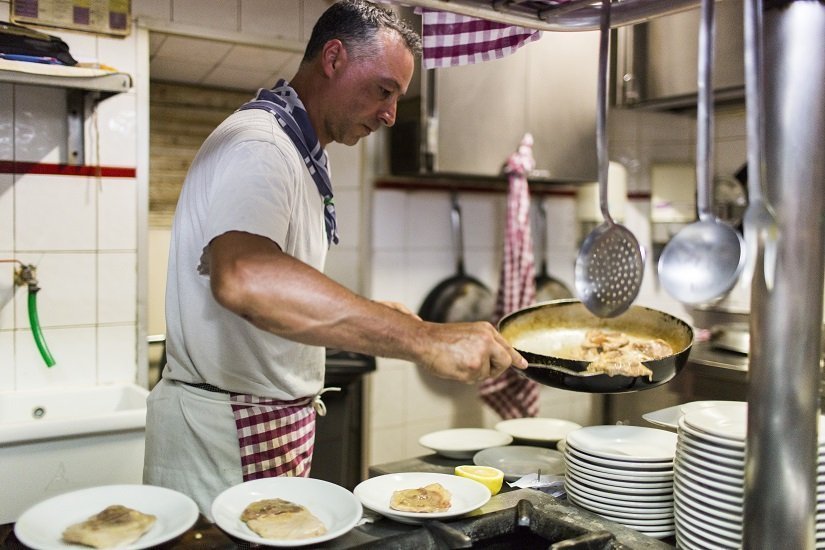 Roman pasta is another culinary attraction. It's from Italy's capital that such household names as carbonara, amatriciana and cacio e pepe hail. We think the best restaurants to go to for a hearty plate of traditional Roman pasta are situated in Testaccio. Visit the page for our handpicked list of recommendations.
Sit-down dinners are an integral part of any Italian vacation, but Rome is also renowned for its festive street food. A winter festive food tour is the perfect way to explore the city center's highlights while indulging in the kind of festive street food you'd never find alone. This experience would be perfect for the 30th or the 2nd, for if you want a full-course sit-down dinner you're likely to be too full!
Usher in 2020 in a state of zen relaxation at Victoria Spa
Situated on the Roman coast in the nearby town of Ostia, Victoria Spa is the perfect place to wind down during your Roman vacation. The regeneration spa offers a range of packages, including body and facial treatments, massages, and exclusive access to the swimming pool, sauna and jacuzzi.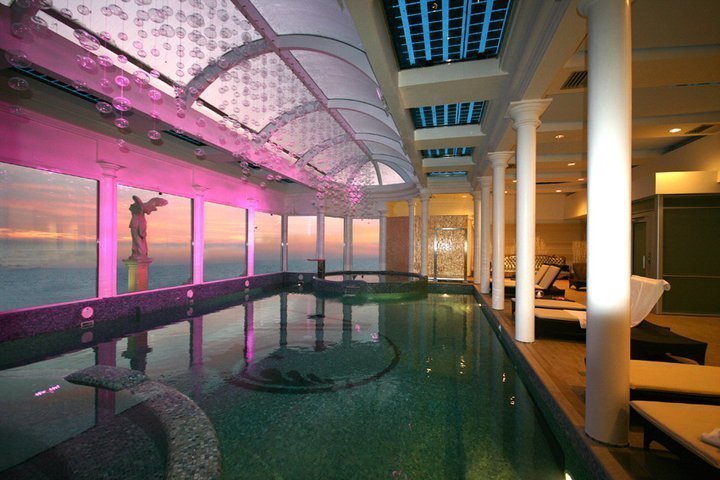 A range of options are available for the New Year at the Victoria Spa, ranging from €90 per person to 11:00 p.m. access to the spa and a midnight toast or €200 for the full package, including spa access, a deluxe buffet and champagne toast, and an assigned place at the ritual purification suite.
Why not combine your evening of sensory indulgence with a day of cultural discovery. Before arriving at the coast, take a private tour of Ostia Antica, ancient Rome's port city and a site as well preserved as Pompeii.
Check out the gospel choir at Parco della Musica
Rome's Gospel Festival reaches its culmination on December 31st with Danell Daymon & Greater Works, a contemporary gospel choir whose run to the semifinals of American's Got Talent 2017 brought them to international acclaim.
The choir  is composed of members from all over the U.S., including Seattle, Washington D.C., New York City and Atlanta. It promises to be a memorable evening, with the concert kicking off at 10:00 p.m. Ticket prices range from €22 – 26.50 per person and can be purchased directly through the website.
Find a vantage point for the fireworks
At the stroke of midnight, fireworks will illuminate the Roman skyline, and what better way to take them in than from the top of one of Rome's famous Seven Hills!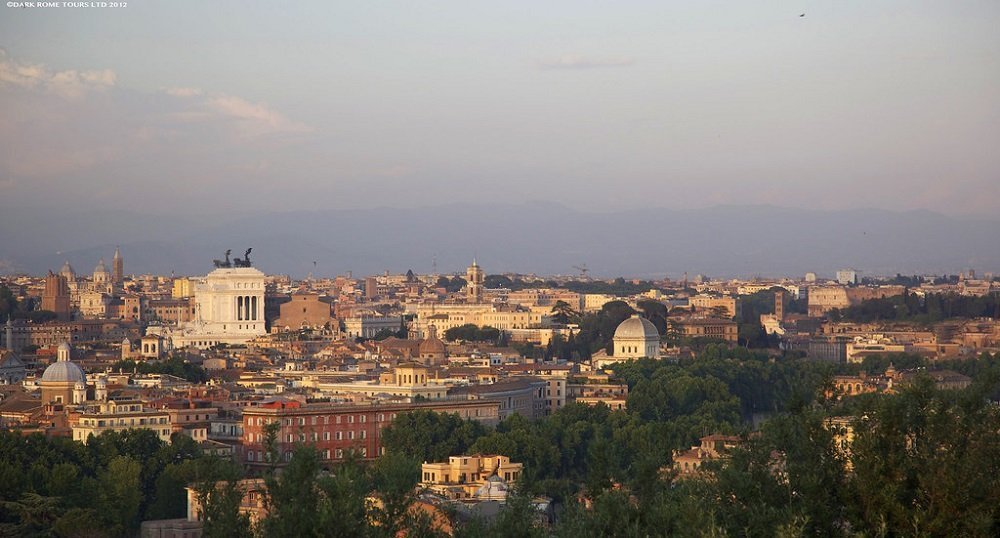 Climb the Aventine near the Circus Maximus for a fantastic view over the Rivert Tiber and Saint Peter's just ahead of you and the Vittoriano and historic center to you're right. Not only does the Aventine give you the best seats in the house to catch the largest concentration of Rome's fireworks, but it also leaves you just a couple of minutes' walk from the Nature Festival near the Circus Maximus.
If you want a sweeping panoramic view taking in the whole city, however, why not walk cross over the river to Trastevere and head up the Janiculum Hill. It's a bit of a climb, so is not for the faint hearted, particularly if the weather outside is frightful. But the views on offer from the "Balcony of Rome" are sure to take your breath away as you usher in the New Year.
Start bright and early on the day with a Vatican tour
Although most of us will be thinking towards the evening's festivities, there's also the day of the 31st to fill with things to do. If you want to make the most of your time in Rome, why not arrange to see its main attraction through earliest access Sistine Chapel!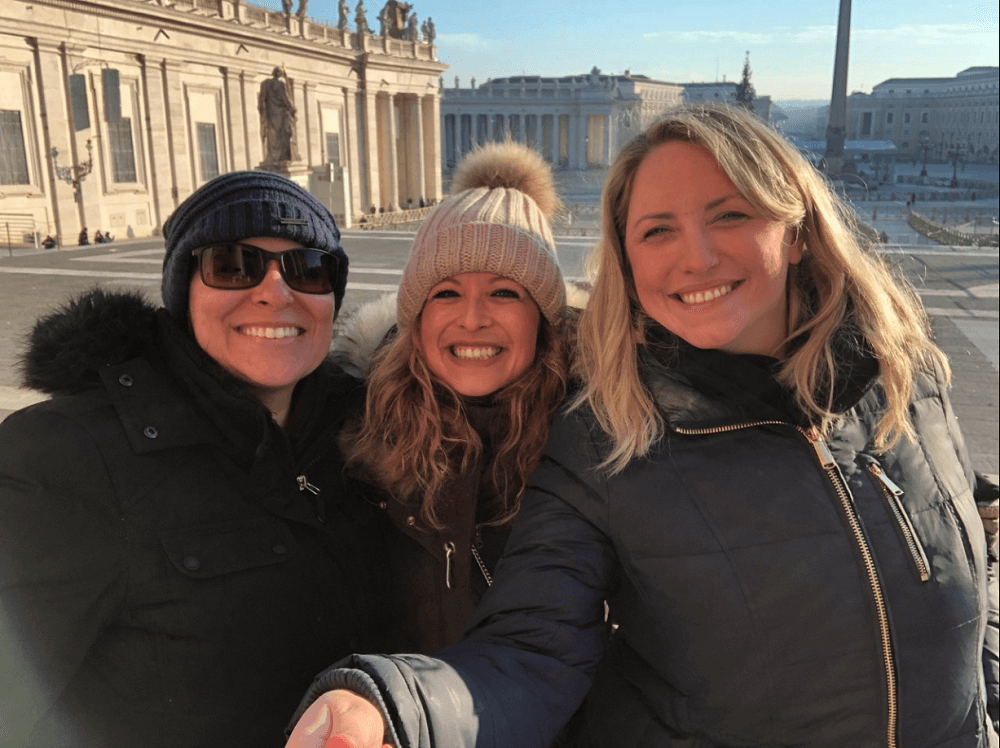 Stepping inside the Vatican Museums a full 90 minutes before the Vatican officially opens, you'll have free run of its treasures in the company of a small, intimate group and an expert, licensed guide. As well as the Sistine Chapel, you'll also get to explore the Vatican Museums and Saint Peter's Basilica. You might want to take a nap afterwards though: there's a long night ahead!
Rome public transport for New Year 2020
Rome's metro will run from 5:30 a.m. on December 31st to 3:30 a.m. on January 1st. The same goes for the bus and tram network, though from 9:00 p.m. the lines will differ. You can download the app Moovit for travel updates in real time.