Now that the Vatican Museums have reopened after almost three months, Walks Inside Rome is ready to welcome you back onto our renowned Sistine Chapel Private tour.
As the world's smallest state, the Vatican is an elaborate complex of extraordinary artworks, magnificent papal palaces, and lush landscaped gardens overlooked by Michelangelo's mighty dome of Saint Peter's Basilica. Despite the wealth of attractions within the Vatican, however, most visitors make the pilgrimage there to see one thing: the Sistine Chapel When experienced in near silence, without the hundreds of tourists who crowd it every day, the Sistine Chapel really is a sight to behold. Savor this sacred moment as you marvel at Michelangelo's epic Last Judgement and glorious Creation of Adam.
Book a Sistine Chapel private tour with us and you can ensure you'll be visiting the Vatican with an expert in art history and specialist in the Vatican's collection. Your guide will provide all the context you need to fully appreciate these seminal pieces in western art. Michelangelo was as prolific as he was brilliant and can be credited with contributing many things to the city of Rome – including the Dome of Saint Peter's Basilica. Stand in the Sistine Chapel, however, and you'll likely agree that this was his magnum opus.
Why visit the Vatican with Walks Inside Rome?
Walks Inside Rome enjoys a historic partnership with the Vatican city. We have been welcoming and guiding guests through the Vatican for over 20 years and have a range of different tours created to show of the Vatican's dynamic offerings from ancient artifacts to the modern collections. Our contributions towards the restoration works of the Vatican has earned us prized Vatican Silver Partner Status . What does this mean for you? It means our Vatican tours grant you special access to the Vatican Museums and Sistine Chapel you wouldn't find through most other tour operators in Rome.
Our tour agency has several options for visiting the Vatican and Sistine Chapel
Our signature Earliest Access Sistine Chapel Tour brings you face-to-face with Michelangelo's masterfully frescoed Sistine Chapel 90 minutes before the Vatican opens to the public. Entering immediately, you'll spend time in the Sistine Chapel with our expert, licensed guide before exploring the Vatican Museums and St Peter's Basilica, finishing this unforgettable experience outside in Saint Peter's Square.
Our Early Morning Vatican Tourallows you to be among the first to enter the Vatican's most sought-after sites – the Sistine Chapel, Vatican Museums, and Saint Peter's Chapel an hour before general opening. As our most complete guided tour, it also takes you through the resplendent Raphael Rooms, Gallery of Maps, Gallery of Candelabra, and Gallery of Tapestries.
Every Friday during the summer we run our private Vatican Tour by Night. Your tour begins in the museums, home to the most formidable art collection in the world. Spanning a series of impressive palaces, the collection contains 2100 years of art. It ranges in age from Egyptian to Etruscan, ancient Greek to ancient Roman, and the Middle Ages through to the contemporary age. And it stretches out across an incredible four miles of corridor space. Highlights of the tour include visits to two of the most celebrated frescoes in the world: Michelangelo's ceiling and Last Judgement in the Sistine Chapel, and the School of Athens by Raphael in the Raphael Rooms. Because Saint Peter's Basilica isn't open during the evenings, we'll have more time to dive deeper into the Vatican's unparalleled collection. And in the company of an experienced, expert guide within the intimacy of your private group, you'll be able to ask any questions you like and go into depth on the artworks that grab you.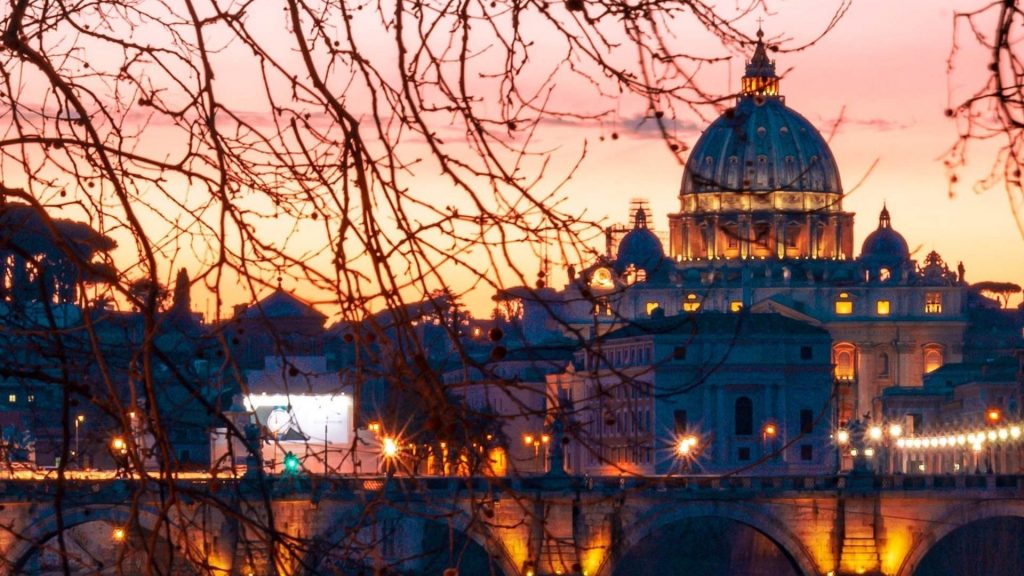 With current Covid restrictions still in place, however, and crowds not a problem for the coming months, we would encourage you to contact us directly so we can arrange for the best time to suit you.
Walks Inside Rome's Vatican tours
Your Sistine Chapel Private tour can be fully customized to include other famous and lesser-known attractions in Rome and the Vatican City:
Combine culture and cuisine with a Vatican tour and cooking class: Love art, history and good food? Here's a fantastic way to see the beauty and art of the Vatican and learn to make your very own Italian meal all in one day. This tour is designed for individuals and families visiting Rome with plenty of curiosity and a limited amount of time. We'll pick you up from your hotel, we'll take you on a exciting family-friendly tour of the Vatican, where we'll explore the cream of its collection: the Vatican Museums, Sistine Chapel, and Saint Peter's Basilica. We'll then drive you to one of our two prestigious cooking schools where you'll learn to master the art of Italian cuisine.
Enjoy a day-trip to the Pope's summer residence after your Sistine Chapel private tour: Indulge in a day worthy of the papacy by combining your Sistine Chapel private tour with a venture into the Roman countryside. After taking in the art, architecture, and captivating culture of the Vatican Museums, Sistine Chapel, and Saint Peter's Basilica, you'll be driven to the Pope's summer residence at Castel Gandolfo for a full-day trip and culinary experience. Your private, expert guide will be by your side throughout the day, ready to accommodate any of your wishes, answer any questions, and tailor the itinerary just for you. Once your day is over, you'll feel you've truly experienced the Vatican and its territory in Castel Gandolfo, following in the footsteps of the papacy and mastering traditional Italian cooking using produce freshly sourced from the estate.
Visiting with family? Check out our Vatican tours for kids: What better way to introduce your kids to one of the wonders of the western world than through our treasure hunt at the Vatican for kids! This tour engages and entertains your little travelers, enthralling them with its fascinating history and awe-inspiring art. After getting in straight away with skip-the-line tickets, you and your kids-friendly guide will have run of the Vatican, following the clues and riddles that reveal its hidden secrets and uncover its artistic masterpieces. There's no better way to introduce children to the western world's greatest collection of art than with a fun and knowledgeable guide who brings artworks to life through beguiling stories and gamified activities.
Contact Walks Inside Rome and book your Sistine Chapel private tour today!
For more than 20 years, Walks Inside Rome has been offering immersive, authentic, and educational tours. Our team of local, licensed guides are seasoned experts in art, history, archaeology and food. Our combined expertise and experience transforms your time in Rome into something truly exceptional.
To check out our catalogue of tours and experiences, visit our website or contact us directly. We can't wait to hear from you so we can customise your own Rome travel guide and start exploring together!