About Rome

For More Information

(0039) 338 7791615
Mon - Sat / 08:30 AM - 8:30 PM
Availability
Mon, Tue, Wed, Thu, Fri, Sat, Sun
Start Time
9.30 am / 3.30 pm
Why Choose It?
Come face-to-face with Rome's masterful Baroque monuments.
Discover the fascinating history of Bernini and Borromini's rivalry.
Explore Rome's highlights: from enchanting churches to stunning squares.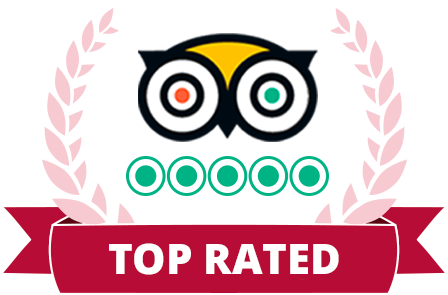 Tour Description
Join us on this tour to discover the art and lives of the two greatest geniuses of the Baroque: Bernini and Borromini. Their bitter rivalry has become legendary; their visionary work left a permanent mark on the Eternal City, changing forever the way in which we think of sculpture and architecture.
Rome is the heart of Baroque art and architecture. Through this carefully crafted Bernini and Borromini tour, you will experience it in its full glory.
We start with the Church of Santa Maria della Vittoria.
Hidden behind its elegant façade, this church features a mind-boggling explosion of painting, sculpture, stuccos, marbles, and Baroque architecture. Sculpted angels emerge from the walls and appear to float mid-air – illusionistic paintings brake the boundaries of the walls, catapulting you into a transcendent vision of Angels and Demons.
You will marvel at Bernini's Ecstasy of Saint Theresa, as your guide explains the history behind the most scandalous artwork of the Baroque. This impossibly lifelike statue has shocked and amazed viewers for hundreds of years. Now you can join the legions of viewers who have been enchanted by it as you learn about its gripping story.
Ascend the gentle slopes of the Quirinal Hill.
Your tour then takes you up one of the Seven Hills of Rome to compare Borromini's Church of San Carlo alle Quattro Fontane with Bernini's Church of Sant'Andrea al Quirinale. Your guide will help you understand the different styles of the two masters, the more audacious and eclectic Borromini, and the more classical and elegant Bernini. Their different styles reflect opposite personalities, and you will learn all about the artists' rivalry.
Behold their monumental legacy on Piazza Navona.
Piazza Navona is quite simply an unmissable stop on any tour to Rome. Here, you will admire Bernini's Fountain of the Four Rivers and learn about the legends and stories which surround its construction. This is Rome's most breathtaking fountain – a glorious artistic achievement with horses galloping out of the rushing water and powerful marble giants reclining on rocky outcrops.
Opposite the fountain we will see Borromini's majestic Church of Sant'Agnese and discover how this building represented the culmination of his career. These two competing buildings stand as an eternal testament to the lives, rivalry, and genius of the two great masters of the Baroque.
View More
Itinerary:

Santa Maria della Vittoria

San Carlino alle Quattro Fontane (external)

Fountain of the Four Rivers

Included:

Wheelchair accessible:

Yes

Meeting Point:

Hotel lobby
excellent guides
Our guides are fluent in English and have a contagious passion for the inspiring cultural heritage of our Italian cities. Experts in their fields, they will immerse you in the hidden histories and intriguing lives of history's great protagonists. So much to see, so easy to miss out: with the help of our guides, visit the most absorbing sites and uncover the stories that have changed the world. Don't miss this fascinating journey!